CoolSculpting® – The Gold Standard in Non-Invasive Fat Reduction
It is normal to come across pictures and videos of models and actresses with perfectly slimmed and sculpted bodies when browsing through the media these days. In those moments, it is easy for one to think they are in shape only because it is their job. They get paid to work out in the gym for hours and if you had the same job, you would look equally as great and in shape.
Not everyone is gifted with the blessing of time. In this fast paced world, it is easy to ignore ourselves and our bodies. While it is completely spot on that beauty comes in all shapes and sizes, but constant indulgence in media such as Instagram, Snapchat and Facebook has led us to believe that beauty has certain standards. People lacking these standards have often confessed having uncomfortable feelings about themselves such as low self-esteem and self-consciousness.
Going under the knife is not an option even if you are consumed by overwhelming feelings caused by stubborn body fat that just does not go away. Fat in abs, inner and outer thighs, and under the chin is the most stubborn. Your easy solution is CoolSculpting in NYC. It's a much safer, quicker, and effective approach. 
CoolSculpting® has recently become a very popular fat reduction treatment in New York. There are a number of reasons to undergo this procedure to get rid of excessive fat. People these days need quick and painless body contouring modalities and that's exactly what it offers. You'll get the treatment done in just over an hour. The procedure is super smooth and non-invasive. No cuttings, injections, or incisions are needed which means no worries. It is a really safe procedure that won't damage your skin at all. 
CoolSculpting is not your cure to obesity. It is the ideal treatment for people having resistant fat bulges in specific areas. Our curiosity to find out more about this miraculous treatment led us to Dr.Schwarzburg of Manhattan's Skinly Aesthetics Medical Spa cosmetic medicine clinic!
Question: I'm sure you must be aware of how crazy people are for Coolsculpting in New York as they have huge expectations from this treatment. What do you think is the number one reason for CoolSculpting's fame?
Dr. Schwarzburg: People are well aware of the complexities of body shaping treatments, but they understand how different and unique CoolScultping is. The main reason for its fame is its incision and injection free approach. The safe and effective procedure aministered by the professionals is what people go after the most.
All the New Yorkers are known for their self-care abilities. They are well aware of the importance of body image. It is evident through their gym membership figures which tend to only increase every passing year. Contrary to popular belief, exercise and diet won't do it all for you. At some point, you would need to get rid of the remaining stubborn fat layers. That is where the CoolSculpting treatment comes in.
Dr.Schwarzburg: Many people are not happy with the excess fat on their bodies. They complain that it affects their daily lives. One of the most common issues is the fat present on the inner thigh. It can cause pain while conducting daily activities such as walking. CoolSculpting is not just about getting rid of fat, but also an improvement for physical comfort so the everyday life can become easier. It is the ideal solution for "love handles" and "muffin tops".
Long-Term Investment That Pays Off
CoolScultping's common appeal is that it is extremely safe. There is no involvement of injections and definitely no surgery. The treatment is FDA cleared and would eliminate the visible fat bulges in 9 areas of the body. This super easy treatment only has some minimal and temporary side effects that include numbness, discomfort, and swelling that would all vanish away in as little as few day to occasionally a few weeks.
This incredible treatment has a super smooth process that involves exposure of the fat bulges to low temperatures that kill the fat cells. This entire process is named apoptosis as the cells naturally diminish in size and are flushed out of the body. You can expect a time period of 60 to 90 days to experience the best results. Some people have also reported that they saw changes only after 30 days.
Dr.Schwarzburg: CoolSculpting is about change of lifestyle. You can't just expect all of your fat to miraculously disappear and then return back to your unhealthy eating habits. People who want to undergo this treatment should plan for a measurable change of lifestyle for good. The treatment should be followed by some mild to moderate physical activities on a daily basis along with healthy eating habits. The long lasting effects of CoolSculpting can only be enjoyed if you adopt rituals of a healthy lifestyle.
CoolSculpting should be sought by people who are seeking safe and effective fat loss treatment. You will definitely experience a good change that would make you more confident about yourself.
You can get more valuable knowledge on CoolSculpting from Dr. Schwarzburg through their Skinly Aesthetics Medical Spa.
6 Foods to Reduce Your Risk of Kidney Stone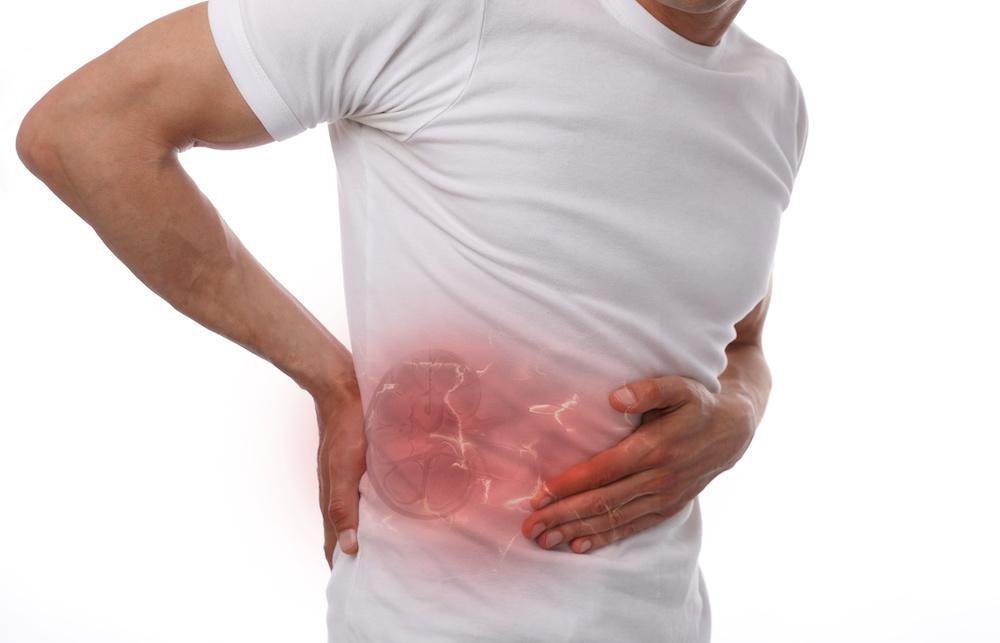 Your risk of developing a kidney stone increases as you age. The condition is more common as people get older. If you are between 18 and 50, your risk of developing a kidney stone is even higher than that and see near Chughtai lab. This is because your body naturally produces more substances that can lead to kidney stones as you age.
 It is also more common in men than women (about 8 times more). Many things can increase your likelihood of having a kidney stone, including drinking too many fluids, eating particular foods, and being at higher risk based on family history or genetics. To reduce your risk: eat these 6 foods to reduce your risk of kidney stones:
Eggs
Eggs are one of the most interesting foods that you might be wondering about. They are a type of food that can cause kidney stone formation. This is because eggs are a food that is difficult to form a stone. Instead of being formed from the eggs, the stone will be formed from the eggs. 
This is because eggs are a food that is easy to cook and a protein source. This means that they can cause the stone to be formed from the eggs, which is why they are so interesting to eat. In this situation, you can prefer any lab like Chughtai lab test rates or dr essa lab.
Fish and seafood
You're in luck if you're looking for a Cooks file-worthy meal. Fish and seafood are one of the world's most exciting and unique food genres. There are many reasons why seafood is known as "fish," but a few examples include its simplicity in terms of cooking and its health benefits. 
For example, fish is a great source of omega-3 fatty acids, protein, vitamins, and minerals. Additionally, seafood is an excellent source of omega-3 fatty acids, vitamin C, and essential oil for astringent, therapeutic, and anti-inflammatory treatments.
Additionally, seafood is a good source of omega-3 fatty acids, vitamin C, protein, and vitamin D. lastly, seafood is also a good source of omega-3 fatty acids, vitamin D, calcium, and vitamin B6. All of which are important for maintaining healthy skin health. So whether you're looking for a light or heavy meal, seafood is always a good choice.
Dark leafy vegetables
Dark leafy vegetables are one of the most interesting and unique foods you can eat. They are small and dark, and Binney's cornstarch-based diet protects them from kidney stones. What is more, these foods are low in calories and low in fat.
 Additionally, they are a new source of antioxidants and polysaccharides that can protect your body from damage. Dark leafy vegetables are also a new source of fiber, vitamins, and minerals. This means that they help keep your body feeling healthy and active. 
Lastly, they are a good source of vitamins and minerals, making them a good energy source. So if you're looking for food that will keep you healthy and happy, then Chughtai lab Lahore helpful and dark leafy vegetables are worth a try.
Nuts and seeds
Nuts and seeds are two of the most interesting and unique foods available. They are both associated with black kidney stones, which can cause immense pain and suffering. While it's not always easy to find food that can help protect yourself from kidney stones, some interesting and unique foods are worth trying. 
The first thing you should try is nuts and seeds. Nuts help protect your kidney stone from developing, and the seeds are also healthy for you. Nuts and seeds are also a source of omega-3 fatty acids, which is beneficial for maintaining a healthy body climate and function. 
Peanuts and sunflower seeds are also effective in treating other kidney stones. So if you're looking for a delicious and healthy snack, Nuts and Seeds is the place for you!
Fatty foods
We need to be careful about our food when we're careful. We're constantly exposed to fatty foods that need to be taken more seriously. It's time to change that and be more mindful of our food choices. 
With enough education and practice, you can be sure that fatty foods are not the only food that causes kidney stones. It's time for more mindful eating, leading to better health and happier life.
Condiments and sauces
There's something wrong with those ketchup bottles you're selling, or maybe it's just me. I've never found the right one, and I don't know which one I am. And I don't care whether or not I buy it; I want ketchup instead of ketchup.
I don't know what's going on here. Is someone saying condiments and sauces are important to you? If so, then you're not alone. They are one of the most popular items on the market and play an important role in different people's lives. For this reason, I am so excited to see people using them more.
But if you're not excited about the idea of Condiments and sauces being used more like you are, then you might be uncomfortable with them being there in the first place. You might be thinking, "Who knows, maybe I do, and maybe that's why they're called Condiments and sauces," right? That's probably why you are. Because they are called that in French, and it's an expression that means "to add more flavor or color to something."
Conclusion
The kidneys are the body's filters, helping to keep blood and urine clean. A stone in the kidney can cause serious health problems, such as:
A kidney stone is a crystallized mineral deposit from the urinary tract that causes pain or discomfort. Stones may be found anywhere in the body but are more commonly located in the kidneys. The stones themselves look like pebbles or sand grains. They can range from tiny spheres to large boulders. 
Some stones are hard enough to chip away at a patient's renal structures and require dialysis (kidney pump) treatment for more than a few weeks before they can be removed surgically (kidney transplant).
If you suspect you have kidney stones, get them checked out immediately by your doctor. Kidneys can become enlarged because of other health conditions; if there is an underlying medical condition that causes excessive pressure on your kidneys, it could also contribute to your stone formation.
Kidneys that don't filter properly that is, if they're not working properly visit Chughtai lab Lahore can lead to infection or inflammation of other organs (e.g., liver) or even death when left untreated.