How Do Braces Prevent Cavities?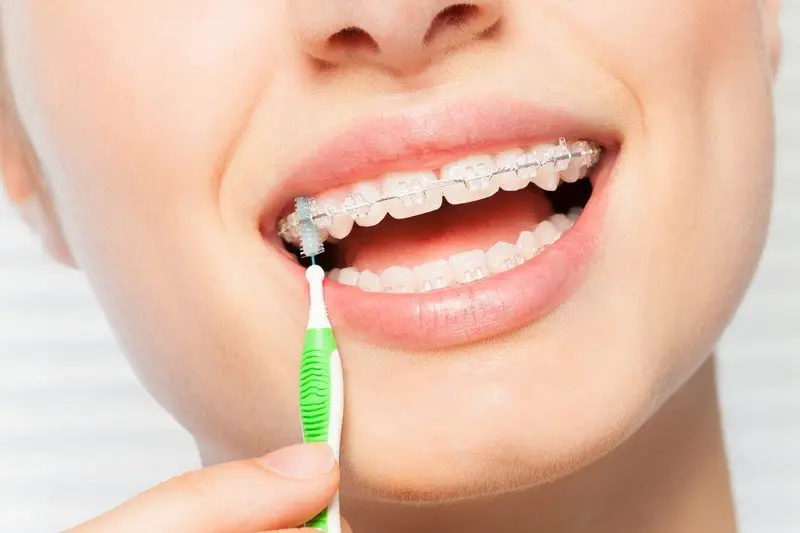 Braces have been a staple of aesthetics and health for the better part of five decades now. It's the premier means of getting those pearly whites lined up. Some of us got them when we were kids, some of us adults, and a lot of us are still considering them. Whatever your reasons for putting off braces may be, know that they are of great benefit across the board. They're even more helpful than we think. There's a whole host of things that braces can do aside from straightening teeth. Did you know that braces have been associated with a decrease in cavities? Seems a bit out there, huh? 
Well, like many medical mechanisms, some phenomenons seem like they shouldn't make sense. But ultimately, pathophysiology and treatments have a wide range of twists, turns, and effects. Here's how braces prevent cavities, as well as do a few other things you might not have expected. 
How Cavities Start 
Cavities are, essentially, holes in your teeth. That's why they can be painful. At the center of a tooth is a set of nerves. The deeper the hole, the more exposed it is. These areas of dissolved enamel can even harbor the very bacteria that caused it. Bacteria?! Yes, bacteria. It's those little microscopic bugs that do the damage. According to Phoenix orthodontist and award-winning researcher Dr. Courtney Dunn, cavities come from bacteria such as Streptococcus mutans that group together and create what we call "biofilms". 
They also happen to secrete a lot of lactic acid as a byproduct of sugar metabolism. So if you're got an entire film full of acid-producing bacteria on a surface that can potentially be corroded by acid, you're bound to see some damage. This is one of the reasons why doctors recommend that you limit simple sugars in your diet. The combination of that and not brushing your teeth is a sure-fire way to get cavities. Fortunately for us, we have an inexpensive, practical, and easy set of solutions: brush, floss, rinse. 
Misaligned Teeth and Excessive Cavities 
If you have a poor bite or overcrowding of teeth, there are angles and areas that one might not be able to get to while brushing. When we brush, we tend to focus on the superficial area. We tend to brush the outside. That's only half the surface area of your teeth. This is exacerbated by the malocclusion of teeth. As we mentioned in the previous section, cavities are caused by S. mutans biofilms that secrete lactic acid. 
If you only brush one side, the superficial side, you've got a whole colony that can grow from the back to the front while still spewing out corrosive material. Even if you do a fairly thorough job of brushing your teeth, having a "poor bite" makes it near impossible to get the totality of your teeth's surface area. 
Braces: A Surprising Solution 
This is where braces come in. If you get yourself a brand-spanking-new set of braces, you're on the road to having the smile of your dreams. More than that, you'll be aligning your teeth in a manner that is conducive to manual brushing. We all need to get our biannual oral checkup, sure. But a big chunk of health and hygiene is up to us. Doctors are there in case something goes wrong and/or support our healthy habits. Braces give us the ability to cover more surface area with our bushing, knocking out those pesky bacterial films and preventing cavities. 
Other Supporting Advantages To Braces 
Aside from preventing cavities, getting braces can do wonders for your bite. A misaligned bite can screw up the even distribution of force when chewing, biting, and clenching, putting uneven stress on different teeth and areas of your jaw. Because of this, those stressed teeth can be more susceptible to chipping and breaking over long periods. On an interesting note, teeth are vascular structures. Having teeth crowded in some areas and less in others can create an uneven distribution of blood and nutrients to the area. Because of this, the gum itself can start to erode. 
That erosion makes it less likely for one to be able to sustain various implanted structures in the event they want to do so. Braces, because of its ability to align and fill gaps, keeps an even and well-spaced set of structures to keep vascular. 
There isn't much of a downside to getting braces. There are so many advancements and styles in this day and age. They're not your braces from 80's movies. So if you're due for a set, what are you waiting for? More cavities? Receding gums? Call your orthodontist and schedule an appointment today.
Uterine polyps- causes, symptoms, treatment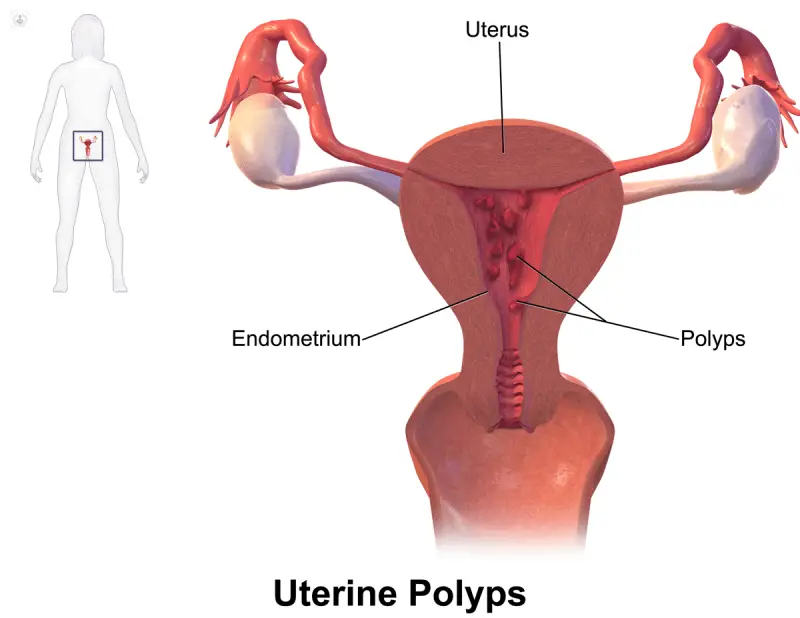 What are Uterine polyps?
Uterine polyps are developments appended to the inward mass of the uterus that ventures into the uterus. Uterine polyps, otherwise called endometrial polyps, structure because of cells in the coating of the uterus (endometrium) congesting. These polyps are typically noncancerous (harmless), albeit some can be dangerous or can transform into malignant growth (precancerous polyps).
Uterine polyps range in size from a couple of millimeters no bigger than a sesame seed to a few centimeters — golf-ball-size or bigger. They connect to the uterine wall by a huge base or a slight tail.
There can be one or numerous uterine polyps. They normally stay inside the uterus, yet they can fall through the launch of the uterus (cervix) into the vagina. Uterine polyps are most normal in individuals who are going through or have finished menopause. However, more youthful individuals can get them, as well.
Symptoms of Uterine polyps- 
Signs and side effects of uterine polyps include:
Vaginal draining after menopause.
Draining between periods.
Incessant, eccentric periods whose lengths and weight fluctuate.
Exceptionally weighty periods.
Barrenness.
Certain individuals have just light draining or spotting; others are side effect free.
If you have any of the above symptoms then you may take an appointment at the best IVF centre in Srinagar.
When to see a doctor
Seek medical care if you have:
Vaginal bleeding after menopause.
Bleeding between periods.
Irregular menstrual bleeding.
See the expert at the best ivf clinic in Srinagar.
Causes of Uterine polyps?
Hormonal elements seem to assume a part. Uterine polyps are estrogen-delicate, meaning they fill in light of estrogen in the body.
Risk factors
Risk factors for creating uterine polyps include:
Being perimenopausal or postmenopausal.
Being large.
Taking tamoxifen, a medication treatment for bosom malignant growth.
Taking chemical treatment for menopause side effects.
Problems
Uterine polyps may be related to fruitlessness. Assuming that you have uterine polyps and you can't have kids, the expulsion of the polyps could permit you to become pregnant, yet the information is uncertain.
Diagnosis – 
Transvaginal ultrasound.
A slim, wandlike gadget set in the vagina discharges sound waves and makes a picture of the uterus, including its inner parts. A polyp may be obviously present or there may be an area of thickened endometrial tissue.
A connected system-
known as hysterosonography likewise called sonohysterography, includes having salt water (saline) infused into the uterus through a little cylinder put through the vagina and cervix. The saline extends the uterus, which gives a more clear perspective within the uterus during the ultrasound.
Hysteroscopy-
This includes embedding a slight, adaptable, lit telescope (hysteroscope) through the vagina and cervix into the uterus. Hysteroscopy takes into consideration seeing within the uterus.
Endometrial biopsy.-
A pull catheter inside the uterus gathers an example for lab testing. Uterine polyps may be affirmed by an endometrial biopsy, however, the biopsy could likewise miss the polyp.
Most uterine polyps are harmless
This implies that they're not malignant growth. Yet, a few precancerous changes of the uterus called endometrial hyperplasia, or uterine tumors show up as uterine polyps. A tissue test of the eliminated polyp is dissected for indications of malignant growth.
Treatment-
Vigilant pausing.
Little polyps without side effects could determine all alone. Therapy of little polyps is superfluous for individuals who aren't in danger of uterine disease.
Medicine. –
Certain hormonal drugs, including progestins and gonadotropin-delivering chemical agonists, may decrease the side effects of the polyp. Be that as it may, taking such drugs is normally a momentary arrangement, best case scenario, — side effects ordinarily repeat once the medication is halted.
Careful removal.-
During hysteroscopy, instruments embedded through the gadget used to see inside the uterus (hysteroscope) make it conceivable to eliminate polyps. The eliminated polyp will probably be shipped off a lab for assessment.
Planning for your arrangement
Your most memorable arrangement will probably accompany your essential consideration supplier or a gynecologist. Have a relative or companion go with you, if conceivable. This can assist you with recalling the data you get.
Make a rundown of the accompanying:
Your side effects, even those you don't believe are connected, and when they started.
All meds, nutrients, and enhancements you take, including portions.
Inquiries to pose to your supplier.
For uterine polyps, a few essential inquiries to pose include:
What could be causing my side effects?
What tests could I want?
Are drugs accessible to treat my condition?
Under what conditions do you suggest a medical procedure?
Might uterine polyps at any point influence my capacity to become pregnant?
Will treatment of uterine polyps work on my fruitfulness?
Might uterine polyps at any point be carcinogenic?
What to expect from an expert?
A few inquiries your supplier could pose include:
How frequently do you have side effects?
How serious are your side effects?
Does anything appear to work on your side effects?
Does anything appear to exacerbate your side effects?
Have you been treated for uterine polyps or cervical polyps previously?
Have you had fruitfulness issues? Would you like to become pregnant?
Does your family have a background marked by bosom, colon, or endometrial disease?