The 6 Most Important Types of Doctors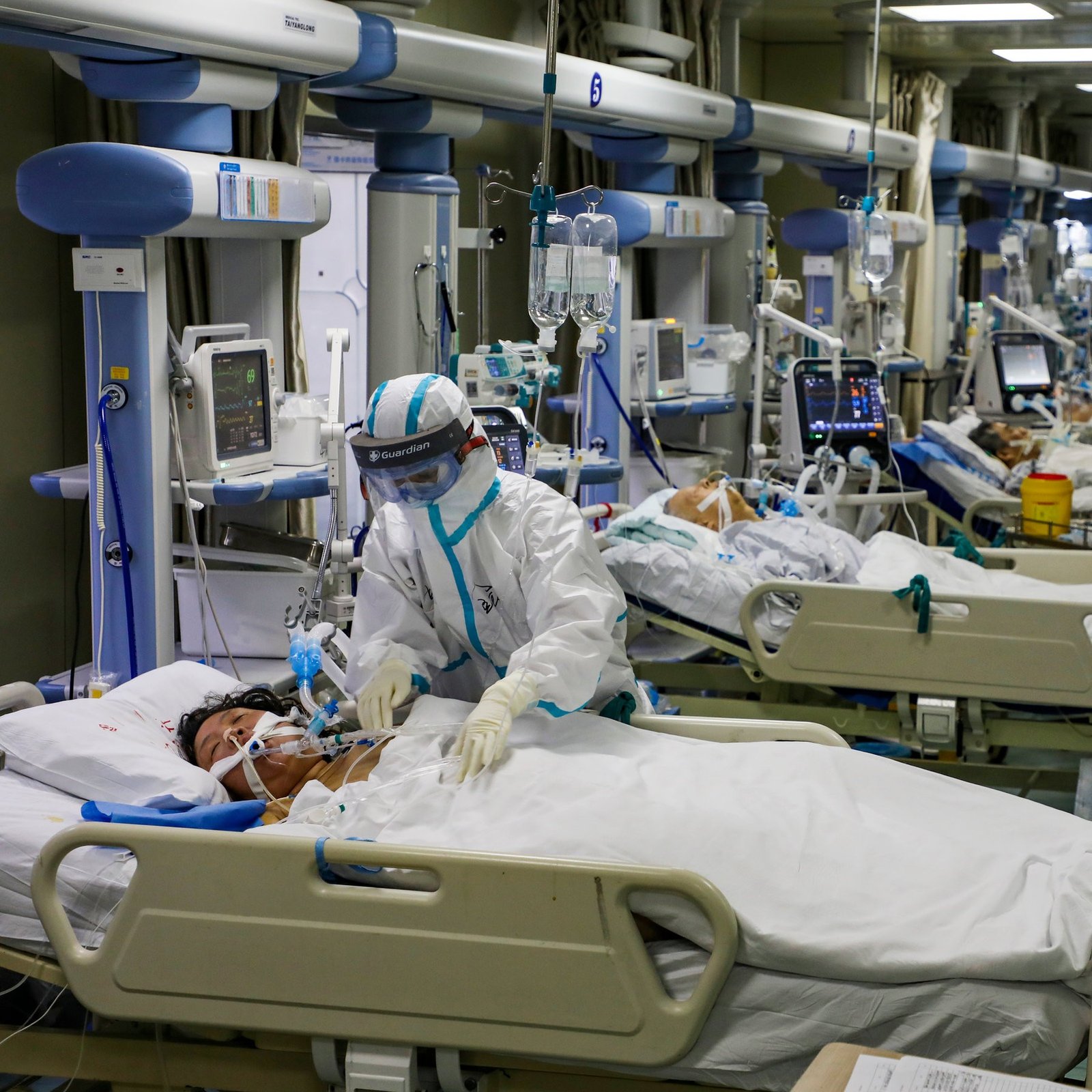 Doctors and medical professionals are important in restoring your body's health. They are equipped with the proper knowledge and skills to properly diagnose the cause of your health problems and provide the proper treatment. Oftentimes, the first medical professional you see when you experience any health issue is a general practitioner, which is your family physician.
However, not all doctors are the same as most of them are trained in a specific area of medicine to be able to address more complex health problems that general practitioners may not be able to do. In this case, your family physician may refer you to a specialist as necessary. This is where doctors with expertise in certain fields of medicine come in and below are some of the most important types of doctors that you should know about.
1. Internists
Internists are physicians specializing in internal medicine. More often than not, they are able to shed light and diagnose some of the most puzzling medical problems, as well as those related to heart disease, hypertension, diabetes, and other chronic diseases which are common in adults. It is best to see an internist if you are suffering from a number of health problems that may require more than one medication.
2. Surgeons
A surgeon is a doctor who diagnoses a patient, treats his conditions by performing surgery, and cares for the patient after the operation. Before they operate on you, they are most likely to check on your heart and lung condition, as well as any bleeding disorders and your previous surgical history. The surgery can be invasive, minimally invasive, or a non-invasive method. There are surgeons who practice general surgery, and there are also those who opt to specialize in a particular area like neurological surgery, thoracic surgery, or vascular surgery to name a few. They often work hand in hand with anesthesiologists who administer anesthetics and sedation during surgical procedures.
3. Oncologists
Oncologists are doctors who specialize in diagnosing and treating people suffering from cancer. Different oncologists treat cancer in various ways. For instance, there are medical oncologists who treat cancer using chemotherapy, while there are also radiation oncologists who use high-energy photon beams to target and destroy cancer cells. There are medical experts in each type of cancer, but it can prove to be difficult to locate them, particularly those who are knowledgeable about rare cancer conditions. Fortunately, there are online platforms that will be able to connect you with an oncologist who will be able to offer advice for your specific condition.
4. Obstetricians and Gynecologists
A medical professional who specializes in the female reproductive system is referred to as a gynecologist. When they also have the proper training in obstetrics or the field of medicine dealing with child conception and birth, then they are referred to as an obstetrician-gynecologist or OB-GYN. They can perform surgery such as delivering a baby through a cesarean section or remove ovarian cysts and uterine fibroids. They also perform routine procedures such as pap smears or fertility treatments.
5. Pediatricians
A pediatrician is a health professional who specializes in the treatment of the ailments of babies, children, and adolescents, which encompasses their physical, behavior, and mental health issues. While they practice preventive medicine, they also diagnose common childhood diseases, such as asthma or allergies to name a few. There are pediatricians who have specializations in the field of cardiology, hematology, infectious diseases, pulmonology, as well as emergency medicine among others. In looking for a pediatrician, parents and guardians often consider their office hours, the hospital they are affiliated with, as well as how they will be able to reach the doctor in case of emergency in the wee hours.
6. Psychiatrists
Not many people are open to seeing a psychiatrist who is a medical professional specializing in the diagnosis and treatment of mental illness. Not to be confused with psychologists who treat the emotional and mental suffering of their patients through behavioral intervention, psychiatrists are trained medical doctors who can prescribe medications. When you are suffering from severe symptoms of anxiety, such as losing your appetite, having a hard time sleeping, or finding it extremely difficult to function, then it is best to consult with a psychiatrist.
Internists and surgeons, as well as oncologists, are only some of the most important types of doctors in the medical field. Obstetricians and gynecologists, as well as pediatricians and psychiatrists also prove to be invaluable experts. But regardless of their specialization or expertise in the field of medicine, a doctor's ultimate objective, in the end, is to be able to help their patients heal and restore their body's full health.
Investment Plans that Allow Withdrawals for Critical Illness Treatment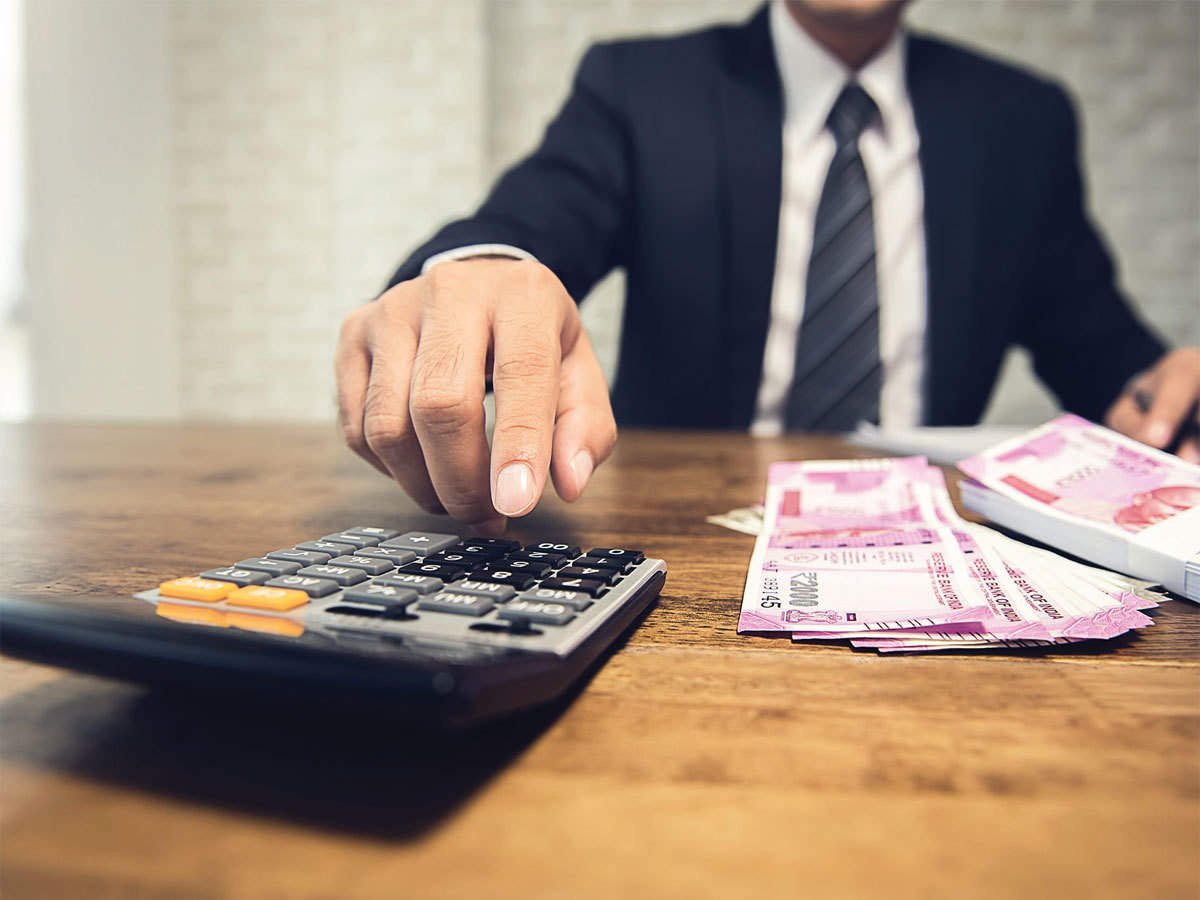 Critical or major illnesses can be costly, and the hospital bills for such illnesses tend to be huge. When a critical illness strikes any person at any time, he or she will have to withdraw the funds meant for their long-term investment, so that they can pay for the treatment. So, in cases like these, the investor needs to carefully analyze their investment avenues to pick the best investment option for their treatment.
The best investment options that allow withdrawals
Most investors assume that they want to make money as fast as possible. And so, they bank on their investments to skyrocket in a short amount of time. As a result, they tend to look for the best investment plans that tend to give such returns. Also, the best investment plans for any person mean the risks involved should be as low as possible.
This is not the case, in reality; however, such investment options simply don't exist. So, the higher is the risk, the higher is the reward or the higher is the returns. Hence, when you go hunting for investment plans, you ought to bring your risk profile into the picture and see whether it meets the actual risks involved.
On that note, all investment products are classified into two types, namely, financial and non-financial assets. The financial assets are further classified as fixed income as well as market-linked assets. Fixed-income assets include all those assets like Public Provident Funds or PPFs and bank deposits, and the market-linked assets include those assets including stocks or mutual funds.
When it comes to non-financial assets, that is, things like gold or real estate, most people tend to invest in them.
With that said, here are the best investment plans that work.
Direct equity: The silver-lining
Stock trading isn't everyone's thing and so is investing in them. Stocks tend to be volatile and give no guarantee of returns. Furthermore, if choosing the right stock is a real pain just think about the entry and exit. So, in all, trading stocks or investing in them isn't something everyone's good at. 
So, where does the hope lie? Why it lies in investing in the equity of course? With the ability to return higher inflated adjustments, no wonder they are one of the most popular modes of investment.
They are all not always sweet and sugary. There are many risks involved in them too. Unless one chooses to go for the stop-loss method, he or she can lose a considerable amount of their capital. However, there are a few ways in which you can reduce this risk. One of the most popular ways is the diversification of investments across different market sectors.
At present, the one-, three-, as well as five-year market returns for equities stand at 13, 8, and 12.5 % respectively. A Demat account is required if one wants to invest in inequities. So, aren't these reasons enough for direct equities to be one of the best investment plans?
Equity mutual funds: Investing in equities and equity-related securities
The current rules and regulations of SEBI or the Securities Exchange Board of India state that equity mutual funds must invest at least 65 % into equity assets and related securities and instruments. Equity mutual funds tend to rely heavily on the fund manager as far as the generation of returns is concerned. The fund manager has the option to manage the equity mutual funds either actively or passively depending on the type of funds.
The ability of the fund manager is decisive of the returns generated in an actively traded fund. However, in the case of a passively traded fund like those of index funds or exchange-traded funds, they tend to track the index that underlies them. Equity funds are classified from market capitalization or sector-wise investment.
They are also classified by whether the fund is a domestic fund, that is, one that invests only in Indian stocks, or an international fund, that is, one that invests in overseas companies. The current one-, three as well as five-year returns these funds are generating stand at 15 %, 15 %, and 20 % respectively.
Debt mutual funds: The other best investment option?
Debt mutual funds tend to produce steady returns. In that, they tend to be less volatile and pose lesser risks as compared to equity mutual funds. They invest in those securities which generate interests like treasury bills, commercial papers, government bonds, and other such securities and money-market instruments.
The current one-, three-, as well as five-year returns for debt mutual funds, stand at around 6.5 %, 8 %, and 7.5 % respectively.
National Pension Scheme: A long-term, retirement-focused investment product
The Pension Fund Regulatory Authority or the PFRA manages the NPS or National Pension Scheme or System. There is a minimum annual contribution for all NPS tiers, and the one for Tier-1 has been brought down from Rs. 6,000 to Rs. 1,000. The National Pension System invests in varied assets like equities, fixed deposit accounts, corporate bonds, liquid funds, and government bonds among others.
Exactly how much can one invest in the National Pension Scheme primarily depends on the amount of risk the investor is willing to take. The current one-, three- and five-year returns for Fund option E, under this scheme stand at 9.5 %, 8.5 %, and 11 % respectively.
Public Provident Funds: A long investment tenure of 15 years
The Public Provident Funds are one of the popular investment options that people tend to put their money into. This fund tends to give a large amount of compounded, tax-free interest for 15 straight years. There's no doubting that this is one of the best investment plans out there. This is because, the interest accrued as well as the money invested is sovereignly guaranteed, which makes this one of the safest and best investment plans.
Bank fixed deposits: A safe bet
Under the fixed deposit scheme offered by banks, the rules laid out by the DICGC or the Deposit Insurance and Credit Guarantee Corporation states that each depositor will be assured a maximum sum of one lakh on both the principal and interest amount. And there is the option to invest on a monthly, quarterly, half-yearly, or yearly basis. 
There is also another option where one can invest on a cumulative basis. The interest accrued from these schemes is subject to taxes as per the income tax slabs of the investor.
Senior Citizens' Saving Scheme: The first choice for retirees
The Senior Citizens' Saving Scheme is a must-have for all those senior citizens and retired people out there. The investment scheme stands up to its name by allowing only senior citizens to invest in them. Anybody above 60 years of age can invest in this scheme through a post office or a bank. The scheme comes with a tenure of five years and the current interest earned from this scheme stands at 8.3 % per annum. The investment amount is capped at Rs. 15 lakhs. However, the scheme does allow for an investor to have more than one account.
RBI taxable bonds: Invest in a Bond Ledger Account
With the replacement of the 8 % Savings Bonds of 2003 by the government and the introduction of the 7.75 % Savings Bonds, you can invest in them for seven years in a Demat account or a Bond Ledger Account. A Certificate of Holding is handed over to the investor as proof of his or her investments.
Real Estate: Your go-to investment option
Your own house is never an investment. Rather, the property you buy in addition to your own house is your investment. The value and rent you can draw from any property primarily depend on the location of that property. Real-estate investments give two forms of returns. They give returns in rent form as well as in capital appreciation form.
Real estate tends to have low liquidity. One another big risk real estate investment pose is the regulatory approvals. Nowadays, however, there are real estate regulators to do just that.
Gold: The investment concerns of safety and high cost
Gold is a good investment option. Although it comes with its own set of risks including theft or the risk of high cost. There are also the 'making charges in case you are considering investing in jewelry. These charges are anywhere between 6 % and 14 % of the actual cost of gold. One alternative to reduce the risks gold poses is to invest in gold ETFs.
These investments tend to take place via stock markets, and the assets considered here are gold. Sovereign Gold Bonds are another good way to invest in gold in paper form.
Therefore, these were some of the best investment options provided to an investor. Although some of them are fixed-income plans and others are market-linked assets or investments, both of them have the same goal to achieve. Create more wealth for the investor by generating higher returns. Market-linked investments help with market volatility, whereas fixed-income investments help preserve the wealth accrued. It's always better to have a mixed set of investments, while keeping the goal, risks as well as investment horizons in mind.
How Masks Can Help You Protect Yourself from COVID-19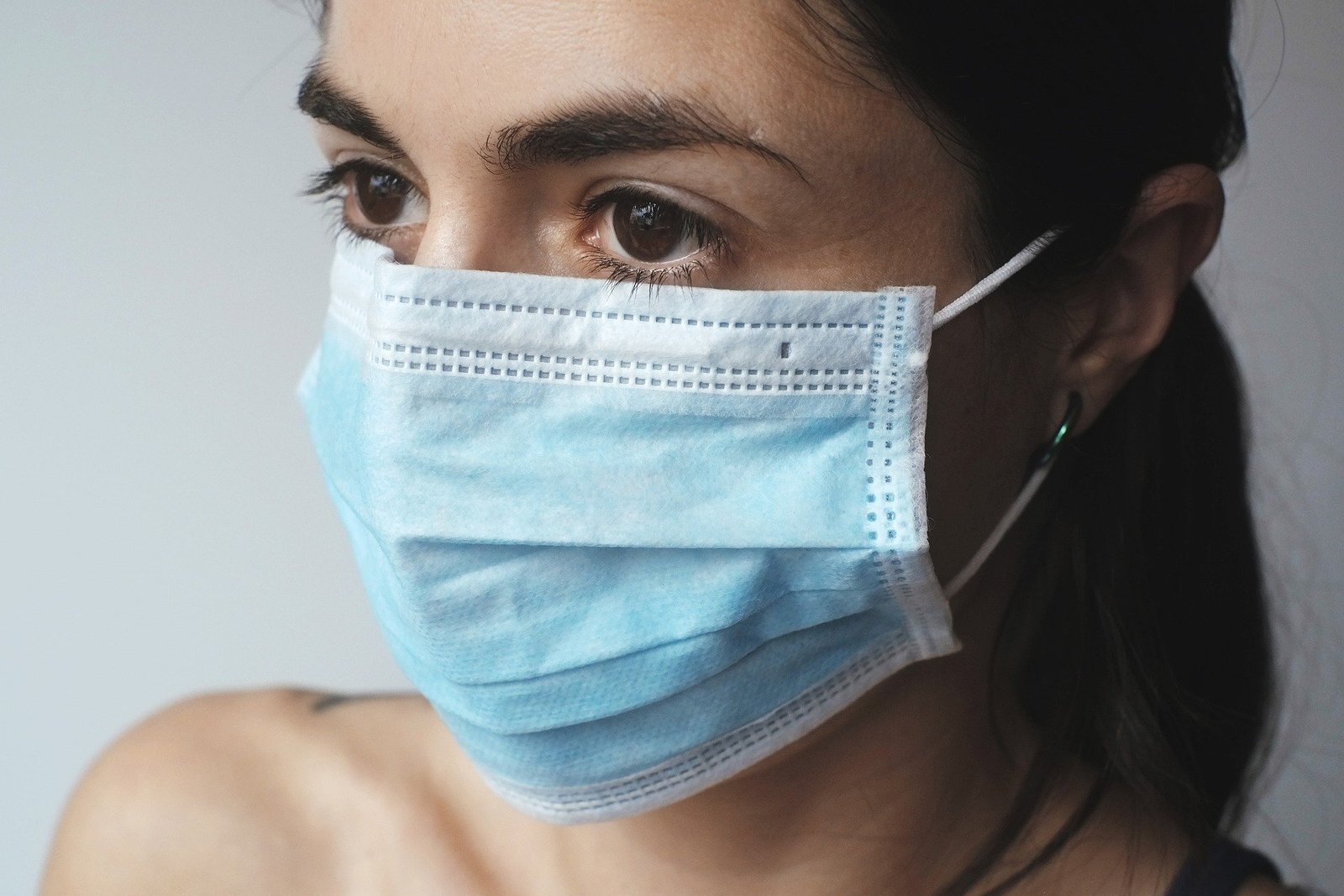 The global pandemic brought about significant changes in how people should live their daily lives. Since the virus that brought about COVID-19 is fairly new, and there is no vaccine or medications to combat it yet, it is up to the people to exert an extra effort to ensure that they are safe and protected from the virus. One of these is by wearing a face mask.
But How Can Wearing a Mask Protect You from COVID-19?
Technically, you are not protecting yourself by wearing a mask, rather, you are protecting the other people around you when you do.
Thus, to protect yourself, other people should wear masks too. This is how people, as a community, will be able to work together in protecting each other and mitigating contagion.
But How Do Masks Work?
Since the virus can be contracted through the aerosol droplets that you excrete when you sneeze, or even when you simply talk to others, wearing a mask can help prevent the person you are talking to, or the other persons around you, from acquiring the aerosol droplets you excrete. This proves to be beneficial, particularly when you are unaware that you are carrying the virus because you are asymptomatic. In this case, there is a reduced chance that you will be able to pass it on to others. For this reason, you should wear masks, particularly when you need to go out and do your errands and buy your basic needs. For this, you can shop for KN95 online where you will find high-quality ones at a reasonable price. KN95 is a type of mask that has a high filtration rate, much like the medically approved N95 mask possesses.
Still, there is the option for you to wear cloth masks, but this won't be able to offer high filtration. Nevertheless, cloth masks prove to be sufficient if you are going out, but not going to an area with lots of people. The key is in not touching your face frequently even if you are already wearing a mask. This is because you may have held onto something that is already contaminated with the virus.
Other Mitigation Measures
Aside from wearing face masks, there is also the option for you to wear a face shield as a piece of additional protective equipment that will ensure that you don't acquire the droplets of other people from their saliva when they sneeze. Of course, proper hand hygiene is mandatory, which is why you need to wash your hands with soap and water properly for at least 20 seconds. Otherwise, make sure that you carry a hand sanitizer with you at all times.
In conclusion, wear your mask to protect others because by wearing their masks, other people also protect you. This is how people can work together as a community to protect each other. Aside from personal protective equipment, keep in mind that hand hygiene is also important such that you need to wash hands as frequently as you can, or keep a sanitizer within your reach.
How Do Braces Prevent Cavities?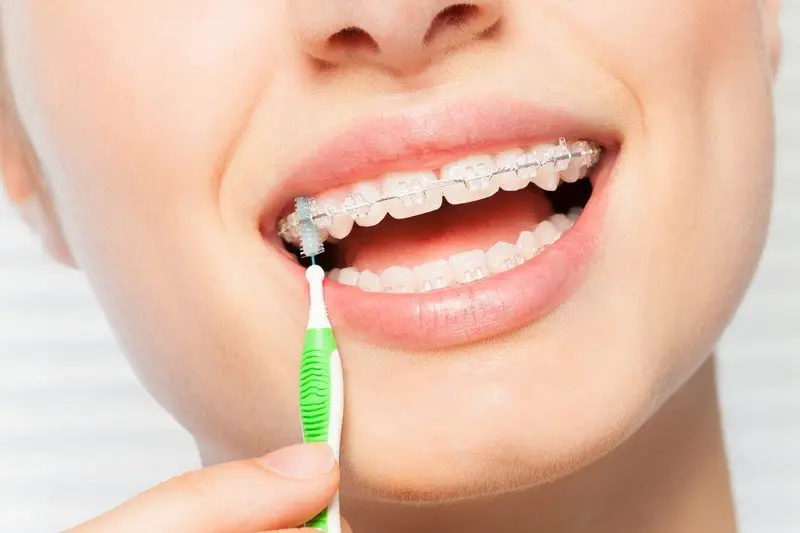 Braces have been a staple of aesthetics and health for the better part of five decades now. It's the premier means of getting those pearly whites lined up. Some of us got them when we were kids, some of us adults, and a lot of us are still considering them. Whatever your reasons for putting off braces may be, know that they are of great benefit across the board. They're even more helpful than we think. There's a whole host of things that braces can do aside from straightening teeth. Did you know that braces have been associated with a decrease in cavities? Seems a bit out there, huh? 
Well, like many medical mechanisms, some phenomenons seem like they shouldn't make sense. But ultimately, pathophysiology and treatments have a wide range of twists, turns, and effects. Here's how braces prevent cavities, as well as do a few other things you might not have expected. 
How Cavities Start 
Cavities are, essentially, holes in your teeth. That's why they can be painful. At the center of a tooth is a set of nerves. The deeper the hole, the more exposed it is. These areas of dissolved enamel can even harbor the very bacteria that caused it. Bacteria?! Yes, bacteria. It's those little microscopic bugs that do the damage. According to Phoenix orthodontist and award-winning researcher Dr. Courtney Dunn, cavities come from bacteria such as Streptococcus mutans that group together and create what we call "biofilms". 
They also happen to secrete a lot of lactic acid as a byproduct of sugar metabolism. So if you're got an entire film full of acid-producing bacteria on a surface that can potentially be corroded by acid, you're bound to see some damage. This is one of the reasons why doctors recommend that you limit simple sugars in your diet. The combination of that and not brushing your teeth is a sure-fire way to get cavities. Fortunately for us, we have an inexpensive, practical, and easy set of solutions: brush, floss, rinse. 
Misaligned Teeth and Excessive Cavities 
If you have a poor bite or overcrowding of teeth, there are angles and areas that one might not be able to get to while brushing. When we brush, we tend to focus on the superficial area. We tend to brush the outside. That's only half the surface area of your teeth. This is exacerbated by the malocclusion of teeth. As we mentioned in the previous section, cavities are caused by S. mutans biofilms that secrete lactic acid. 
If you only brush one side, the superficial side, you've got a whole colony that can grow from the back to the front while still spewing out corrosive material. Even if you do a fairly thorough job of brushing your teeth, having a "poor bite" makes it near impossible to get the totality of your teeth's surface area. 
Braces: A Surprising Solution 
This is where braces come in. If you get yourself a brand-spanking-new set of braces, you're on the road to having the smile of your dreams. More than that, you'll be aligning your teeth in a manner that is conducive to manual brushing. We all need to get our biannual oral checkup, sure. But a big chunk of health and hygiene is up to us. Doctors are there in case something goes wrong and/or support our healthy habits. Braces give us the ability to cover more surface area with our bushing, knocking out those pesky bacterial films and preventing cavities. 
Other Supporting Advantages To Braces 
Aside from preventing cavities, getting braces can do wonders for your bite. A misaligned bite can screw up the even distribution of force when chewing, biting, and clenching, putting uneven stress on different teeth and areas of your jaw. Because of this, those stressed teeth can be more susceptible to chipping and breaking over long periods. On an interesting note, teeth are vascular structures. Having teeth crowded in some areas and less in others can create an uneven distribution of blood and nutrients to the area. Because of this, the gum itself can start to erode. 
That erosion makes it less likely for one to be able to sustain various implanted structures in the event they want to do so. Braces, because of its ability to align and fill gaps, keeps an even and well-spaced set of structures to keep vascular. 
There isn't much of a downside to getting braces. There are so many advancements and styles in this day and age. They're not your braces from 80's movies. So if you're due for a set, what are you waiting for? More cavities? Receding gums? Call your orthodontist and schedule an appointment today.