4 Things You Should Do When Your Lease Term Ends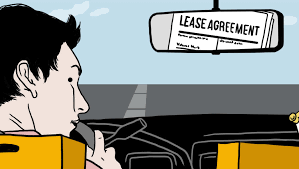 If you are renting, there will come a time when your lease term will eventually end and though you may have the option to renew your contract, you may also seek to relocate. There are numerous factors that can affect your decision to stay or to move out, such as your current financial standing, career, or even marital status. Should you wish to move out, make sure that you accomplish the things below to ensure a seamless transition and smooth relationship with your landlord.

IMAGE SOURCE: http://bit.ly/33mivEp
Notify your Landlord
The first thing that you need to do when your lease term comes to an end is to notify your landlord should you decide to move out. Do this at least a month before the end date of the lease term, or depending on your agreement before when you signed up to rent. As much as possible, make a written notice for record-keeping.
Clean
The first thing that you need to do is to clean the place you have rented. In London, most tenants prefer to enlist the services of professional cleaners who are equipped with the right tools and cleaning materials. The end of tenancy cleaning London landlords recommend are those who offer services regardless of the size of the property. Reliable cleaning service companies ensure that each item in their end of tenancy cleaning checklist is accomplished at a reasonable cost. This includes a thorough cleaning of the kitchen, bathrooms, bedrooms, lounge, and even the hallways and stairs.
Document the Current State of Your Place
Once you have cleaned your home, make sure that you document its current state. Take a picture or a video if you have to because this will serve as a guarantee that you left the place in perfect condition, without any damages entailing the need for a repair. On the other hand, it will greatly help if you made a written record of the physical defects of the place before you moved in because now is the right time for you to retrieve it.
Return the Keys
Finally, all that is left for you to do is to return your keys. As much as possible return all key copies promptly because your landlord can charge you for every day that you fail to return the keys to his property. In line with this, leave a forwarding address such that your future bills would make it to your new home. This can also be where your landlord can direct your security deposit later on after he or she has thoroughly inspected your place after you move out.

IMAGE SOURCE: http://bit.ly/2PJn6Mf
To wrap it up, remember to notify your landlord if you want to move out at least a month before your lease term ends. Thoroughly clean your place and document its current state. The latter can serve as a record that will make you eligible for a refund of your security deposit if applicable. Finally, return the keys promptly and express your gratitude to your landlord for the time that you have stayed on their property.
What Are Surety Bonds, And How Exactly Do They Work?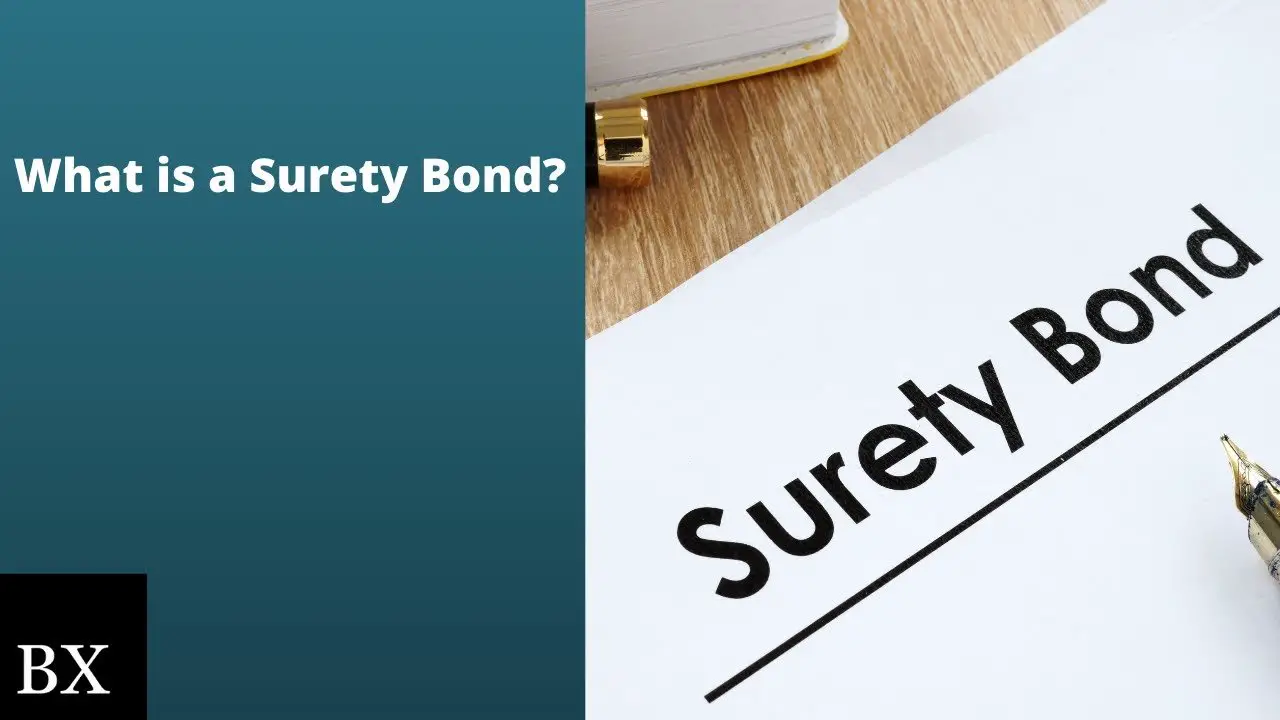 A surety bond is an agreement involving three parties designed to ensure that terms between two business entities or individuals are fulfilled. It's a requirement in some professions that an individual or firm cannot operate their occupations without surety bonds. 
The third party usually bears the cost occasioned by accidents and losses that come when the terms of the contract aren't fulfilled. Surety bonds have become an essential aspect of businesses, especially in the sectors that state departments want to regulate. In the US alone, there are over 50,000 surety bonds.
The Process 
Securing surety bonds is often an involving process, considering that the bonds act as securities. If you want to obtain a surety bond, you'll be required to tender your application with a bondsman offering the type that suits your needs. The process entails checking credits and other references to establish if you're fit for one. A bond agent may go to the extent of calculating the cost of issuing your ideal bond.
A surety bond may require you to pay between one percent and 20 percent of the amount that the bond seeks to cover. Consequently, the result of the credit and reference checks will also determine the amount that your guarantee taste needs. Remember, you might be required to pay more than the stated percentage, depending on your activities' industry and nature.
Upon the approval of the bond request, a company or an individual will be required to sign, acknowledging the bond's terms. Bail bonds usually become active on the same day of approval, but other bonds could take up to two days to materialize.
As mentioned earlier, the application process can be quite tedious. This can see most businesses overlook the idea to acquire the bonds, and that isn't a good idea. If you are out there and not sure how to undergo the process, the best step is to involve a professional company. This company should assist you from the start, hence making the process quicker. The company should be well-informed about the field to help you pick a type of bond that suits your business. Besides, picking a professional ensures that the application process is secure.
Parties in Surety Bonds
 As stated above, surety bonds are agreements that bring three parties together. Here are the three parties involved;
The principal- This is an individual or business that buys surety bonds that guarantee future work performance. The principal is often a contractor or service vendor that purchases surety for compliance, payment, or performance.

The obligee- It's the player that usually needs the bond. Government and state agencies often play the role, but private parties sometimes come into the picture. The agencies put contractual measures to regulate industries and minimize instances of financial loss.

The surety- This is usually an insurance firm that backs the bond. The surety normally has credit that the obligee can claim if the principal fails to adhere to the terms of contracts.

Functions

A provider of a surety bond is sometimes referred to as a bondsman or surety agent. A surety agent grants an obligation on behalf of a party in the agreement. The surety bond issued is a financial guarantee to the other party. The bond ensures that the other party receives the service, product, or monetary equivalent through the contract. 

If the principal default on the agreement, the obligee can work on mechanisms to recover the losses involved. The insurance company will pay the amount not exceeding the surety bond if they find the obligee's claim valid. 

Types 

Various surety bonds exist to serve the interests of different industries and their stakeholders. As already stated, the US alone has over 50,000 surety bonds. Here's the list of categories of surety bonds;

Performance bonds- The stipulate that companies will endeavor to complete a specified project.

Bid bonds- These are the bonds that guarantee contractors the amount to purchase performance bonds if they win their bids.

Payment bonds- They often cater to subcontract costs.

License bonds- They're vital for some professions who are keen to secure professional licenses in industries such as engineering.

Customs bonds- They ensure that importers conform to the laws of the sector.  

Tax bonds- These bonds guarantee that a given company will pay tax after selling products and services.

Court bonds- They're often referred to as bail bonds. They guarantee that a suspected offender will appear for court proceedings and abide by court orders.

A surety bond could be what your business needs to gain the trust of customers that you want to serve, whether a company or an individual. Although it comes at a cost, some professions cannot operate without securing surety bonds. It's essential to consult your financial adviser to find out the bond that your industry needs. 
How to Build a Digital Footprint for Your Business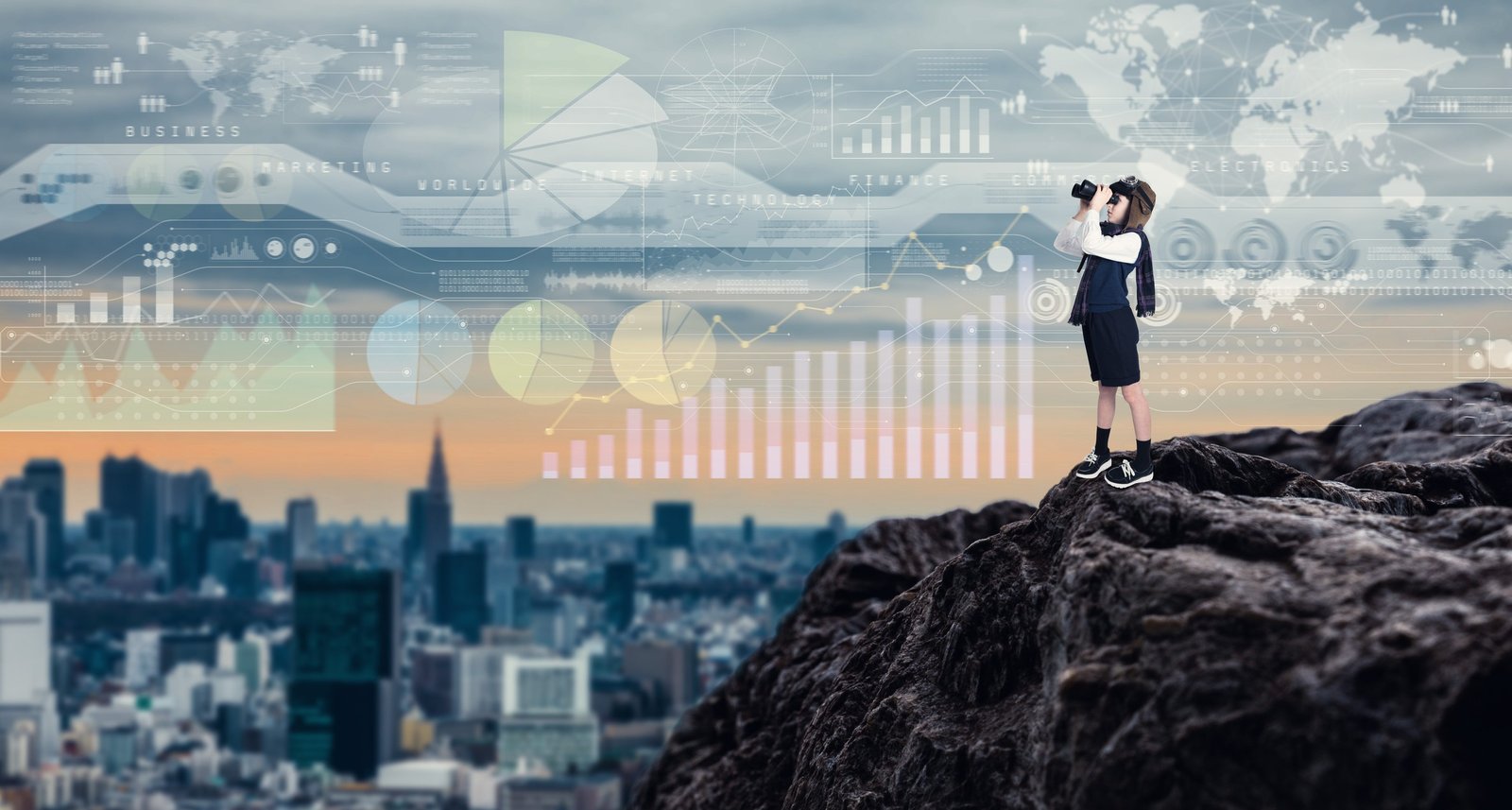 Starting a business can be one of the hardest stages of its life cycle. The first few years are the toughest as you struggle to establish your business and set a solid foundation in the industry you have chosen to pursue. There can be struggles with the marketing, branding, and cash flow balancing side of your business. While these areas are essential for any type of business, there is another area that is of equal importance and should not be overlooked: the digital or online footprint of your business. Yes, in this digital world, a digital footprint can have many implications for your business. Here, we'll discuss how you can build an effective digital footprint for your business.
Pay Close Attention to Your Business Website
Your business website is operating on both fronts (in the real world and online), and you need to provide equal attention to both fronts if you want your business to establish a solid footprint. This proves even more important if your business is purely online. Pay close attention to the important details and aspects of your business's web design in order to provide the best possible customer and site visitor experience. Be sure that your business website's loading and response time can keep up with its aesthetic impact. 
Simply speaking, create a website that is both attractive and fast. We know that colorful text and high-definition images and videos can take its toll on the response time of your webpage so learn to manage the content and design of your web page. Thus, your website should enable a content management system (CMS) so that you have the power to do edits and adjustments to your website. Security is another important matter that should be covered by your website, especially if it is handling online purchase transactions and sensitive customer details. Your site should come equipped with advanced encryption technology to ensure that no threats can jeopardize your business operations.
Carefully Study Your Digital Channel Strategy
This simply is not about your digital channel choice, but rather the logic and reason why you arrive at that digital channel selection. You should have a concrete note of what goal you want to accomplish with the channel and why you want to accomplish that goal. We know that social media channels are now very important when it comes to marketing your business, creating a good impression for audiences and customers, and establishing rapport and good relations with your clients and investors, respectively. Thus, before you select your digital channel and create your business profile in the channel, you need to revisit your strategy first to ensure your digital channel profile doesn't veer off of your strategy.
Capitalize on Your Digital Content Channels
Your digital content channel choice should be pretty much established and aligned with your marketing strategy by now. The next thing to do is to make the most out of your selected content channels and social media channels and networks. Be flexible with the types of content that you publish and not just limit yourself to one type of content. Get out of your comfort zone. You may be comfortable and skilled with making photo content and thus you have a strong affinity for Instagram and Twitter channels and networks. You will also need to work on your content or blog creation skills in order to effectively reach out to audiences on Facebook. Also, try to develop video editing and vlogging skills to create more impact on YouTube audiences. Being able to capitalize on more than one channel can help create a strong and recognizable digital footprint that web users can easily identify.
Monitor Your Digital Footprint Performance
Doing a self-audit on how well you are doing so far in establishing your digital footprint can give you greater insight on how you can improve your brand, company image, and your products or services. Establish resources that you can use for collecting customer and site visitor feedback about the business, its products or services, and even your employees. While there are many feedback- and evaluation-gathering resources available, choose those that are user-friendly and have essential statistical functions such as categorization and percentage determination from collected data. Now that you have additional data aside from your current business performance, you can then use it as a reference if you are able to achieve your objectives or how much of progress you are making.
Learn to Engage Business-Relevant Experts
You must also learn to admit that you can't effectively handle all aspects of your digital business and marketing, nor are you an expert in all facets of online commerce. Thus, it is still a wise investment to engage and hire agencies and professionals who are experts in a particular fact of your business. This way, you can confidently delegate some of the business operation tasks to your agency and you can focus on more essential matters such as digital footprint building. Some areas you can engage experts include the following:
Digital Marketing
Website Management
POS Systems
VOIP Communication Maintenance and Solutions
Antivirus Software
Cloud Service Maintenance and Deployments
Having experts handle and reinforce areas that are not your strong points can help balance out your business progress. The same can be said of the digital footprint establishment. When you have experts working alongside you in your business operations, you are not only providing high quality and consistent services or products, you are also saving money and resources by avoiding costly operational mistakes.
Always Keep Your Customers in Your Priorities
Remember that your digital footprint doesn't just leave an impression in the online environment, but more importantly in the minds of the customers and prospects. While the bottom line of any business is to generate profit, customers are an integral part of the profit generation process. It is only right to provide the best possible product, service, and purchase experience to them. Always align your company's vision, mission, and values with how you are interacting with your customers and audiences. This way, you are making a digital lasting footprint that will stay with them in the long run.
In essence, the digital footprint can only be as good as the effort that you put into making it. The way your business makes an impact on the digital society and how it establishes its presence effectively can determine how firmly you have made the online footprint of your business. Inturn, it can determine how your business will do in the future.
What Business can I start Online?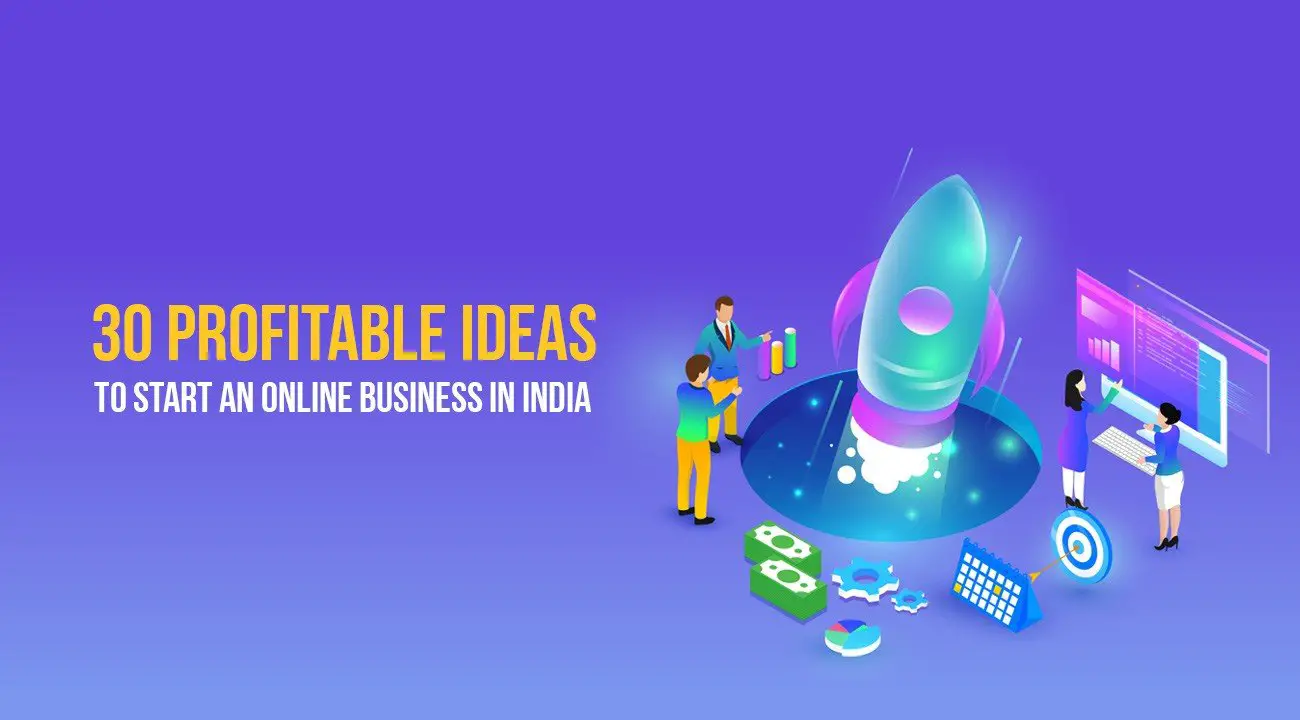 Some of the biggest companies in the world sell their products online. Think of Amazon, Netflix, and eBay. They make millions of dollars each year while having almost zero physical retail stores.
Luckily, it's not just the big businesses that make money online. Thousands of students, stay-at-home moms, and retirees are making decent incomes working from home. And what kinds of businesses do they run?
An Affiliate Marketing Website
Affiliate marketing is a straightforward business. You promote a company's products on your website and get commissions for each item you help sell. Let's say you decide to market gaming laptops on Amazon.
Amazon could give you a 5% commission for each laptop you help sell. Assuming each laptop costs $1000, you could earn $50 for every new customer you recommend to Amazon.
The secret of affiliate marketing is to find as many customers as possible. And in doing so, you could easily earn $1000-$10,000 each month. Some people earn more, especially experienced marketers.
Is affiliate marketing a lot of work? Yes, you must work hard to drive traffic to your website. That means you need to know how to write content that sells, SEO and marketing. Otherwise, you'll never make money if no one visits your site.
A Tutorial Business
Are you an expert at something? And by something we mean anything that people find value in, from dancing and knitting to programming and writing. In today's world of the Internet everywhere, more and more people are learning new skills online.
So, if you have a skill you can teach people through the Internet, it could turn out to be a successful business. There are different platforms for tutoring people:
YouTube for videos
Websites for videos and texts
Social media for small bits
Twitch for Gaming
Instagram for visual products
YouTube works best if you are a beginner and you want a platform with an available audience. But it's not the best place for everything. If you want to teach people how to write well, a website is the best option. 
Twitch, on the other end, is a dedicated platform for gamers. So, it's logically the best place for someone who wants to educate, inform or entertain video gaming fans.
An Online Gaming Platform
Gaming is a huge topic in 2020. Valued at more than $100 billion, it's bigger than Facebook, Hollywood and the music industry combined. That being said, it comes with plenty of business opportunities
For starters, you could start a site to host browser games from indie developers. Or you could launch an app where people can play casino games for fun. And if you have the capital required, you could launch a subscription platform where people play popular video games.
The best part of gaming platforms is that you don't need to be a developer. Some great NZ casinos exist with games leased from independent developers. Others have a few games built by an in-house team while the rest come from third-party software providers. 
A Blog
Blogging is one of the simplest ways to make money online. All you need is a platform to write content and a way to monetize it. Let' say you decide to blog about vegan recipes. You could monetize your blog in several ways:
Adverts
Affiliate links
Selling eBooks
Charging for guest posts
Coaching people through private webinars
Before you start a blog, though, pick a niche wisely. Don't rush to write about slot machines because Crickeyslots.com succeeded in doing it. However, you can visit the website to check out how they do it. Henceforth, you can get a good idea of how a successful site looks like. 
Blogging also asks for a lot of commitment. You might have the right niche but fail because you don't write top-notch content or don't market it as much as you should. In blogging, it's all about building an audience. Once you have traffic, you can make enough money to turn your blog into a full-time job.
An eBook Business
Who said you must be James Patterson-like to be a successful author? In the world of e-Book writing, anyone can be an author. And depending on how they promote their books, they could earn a lot more than naturally talented authors.
There are two ways to build an eBook business. You can write books in your areas of passion or hire people to write content on a wide range of topics. That way, your primary business will be to sell these books.
The second option is better for people who don't like to write. It's also an excellent way to scale your business. James Patterson does it, anyway and so do many award-winning authors.
How do you sell eBooks? 
Amazon
Book Baby
E-Junkie
Seize
Payhip.com
Blurb
To increase sales, you can also launch your eBook website. Having your site also ensures you don't have to split the money with anyone.
E-Commerce Store
Multiple studies show that more and more people are shopping online. That means there's an increasing demand for e-commerce stores. Companies like Amazon and eBay command significant portions of traffic from shoppers.
However, there's still room for small retailers who might be targeting a specific locality or sell a niche product. You could also launch a website to sell general merchandise. And depending on how your brand and promote it, you could succeed.
Before you start an e-commerce store, however, consider these questions:
Is there a demand for what you plan to sell?
Is it profitable?
Can you beat the existing competition?
Does the industry face a unique problem you can solve?
How will you solve it?
For starters, you need to sell profitable products that people buy regularly. If not purchased frequently, there should be a demand for them. For example, people don't buy $3000 DSLR cameras weekly. But there's a demand for them.
Can you beat the existing competition? That's where your branding comes in. If the industry has a problem, let's say a customer service issue, you could solve it. And in doing so, you'll be able to beat rival businesses and scare your store.