Checklist for Hiring a Dedicated Development Team for a Startup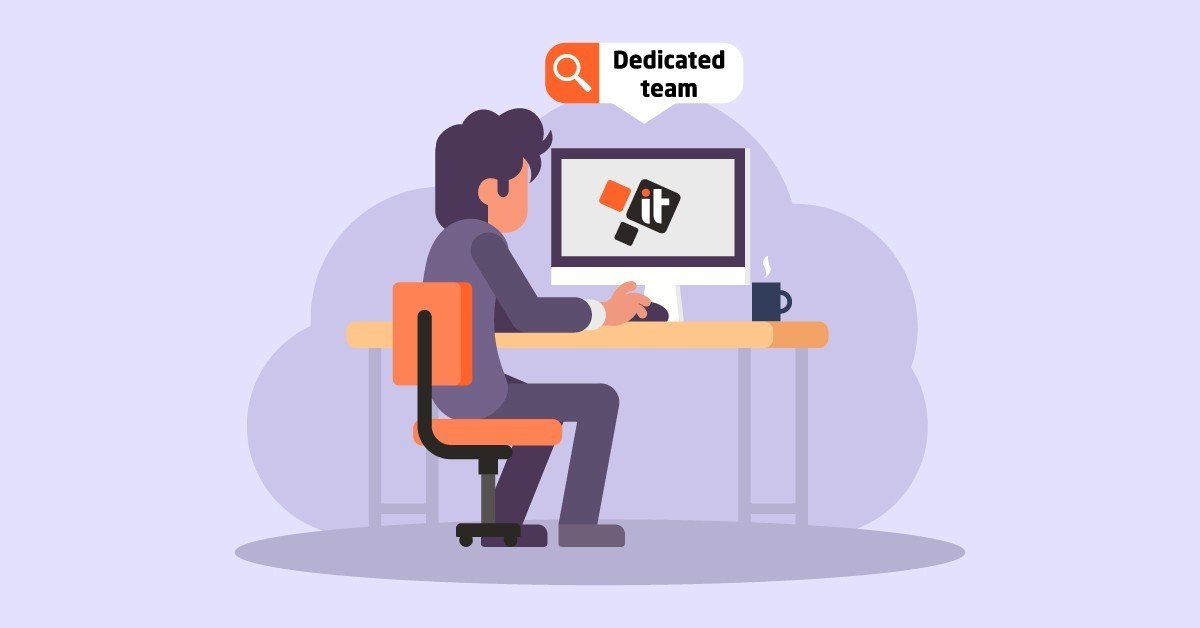 Many global businesses prefer to hire dedicated development teams to grow their teams and get the work done.  Startups mostly are low on budget and other related resources and they are expected to grow and succeed under the set budget because if they exceed the initial budget limit, they might be looking at the disaster that follows. 
Therefore dedicated development teams are the best option for developing high-quality technological solutions. Also once you have outsourced dedicated teams, you are looking at much faster and efficient product delivery. The chu-chu train doesn't stop here – you get all the competitive advantage you need to develop a dynamic startup in the world of startups. 
Now the million-dollar question is to find and hire the dedicated development team that surpasses all others. Worry not, in this small yet helpful guide, I will give you a bunch of stuff that you need to check off during the dedicated team outsourcing process. Without further ado, let's jump into it:
Know Your Business Goals
All right my friends, so the first and probably the most important step is to know your business goals. Because if you are unaware of what you want to achieve you may never be able to achieve it – losing money and time in the process for trying to do something that may not be your cup of tea, to begin with. 
No, don't worry, I am not trying to scare you. Just helping you point your toes in the right direction, just know I am not your enemy here. You want to develop an MVP – know your goals. Because when you are clear about your own goals, conveying to the teams you have outsourced – becomes a lot easier. Have our word for it. You should be able to tell them all that you are trying to achieve and what you are expecting from them in return. Just as industry experts say, ' know about the problem first before you give a solution. Well for obvious reasons.
Necessary Skills Needed For the Project
Now identifying the goal is done, the next thing you need to check off the list is the most important skills – technical or otherwise, that you are looking for in your ideal candidate's profile. The technical skills that you need are based on the tech stack that you will be using for your project right? So your potential candidates should have those skills for the successful completion of the project. 
Now how can you tell? Sure you can see from their portfolios but also, interviewing the team one-on-one, especially those who will be directly involved in your project is always a good idea. After all, you are going to be spending money, better make sure it's worth it. 
Pre-Plan Your Budget
As mentioned above, startups are small and always running on a tight budget. From managing development needs to resources, they have to take care of everything and make sure their processes don't exceed the initial set budget limit. Therefore, what you can do to ensure maximum output from minimum resources is to do some pre-planning. 
Now, this may sound daunting, exhausting, and mentally draining but planning, in the beginning, can save you from the hassle in the future. You should know how much the development cost, how much would be hiring of a dedicated team cost etc. once you have streamlined your processes against budget, carrying out work from there on out becomes a lot quicker.
Believe In The Word of Mouth
How many times do companies, especially startups, have no clue how they can find cost-effective and hire dedicated developers since the competition in the market is fierce. Now here what they can do is – gather as many client reviews as possible. 
Doing this is not so difficult, trust me. Review websites like Trustpilot or G2 or Capterra have a long list of outsourced companies available with ratings and reviews, reading which you can tell whether the company is a good fit or not, whether they know the necessary tech stack or not. Moreover, always believe in word of mouth because customers who have worked with companies before are the best judges. You can always reach out to those who have worked with similar companies or teams before to know their view and take my word for it, you won't be disappointed. 
Never Compromise on the Quality
Last and one of the most significant steps is to never compromise on the quality of your product just because someone was ready to develop it at a cheaper price. You need to make sure that you are getting the value for money. Honest advice, never goes low on quality just because they are offering cheaper services, but you should always get quality even when the costs are higher or on market competitive rates. Does it make sense?