Checklist for Hiring a Dedicated Development Team for a Startup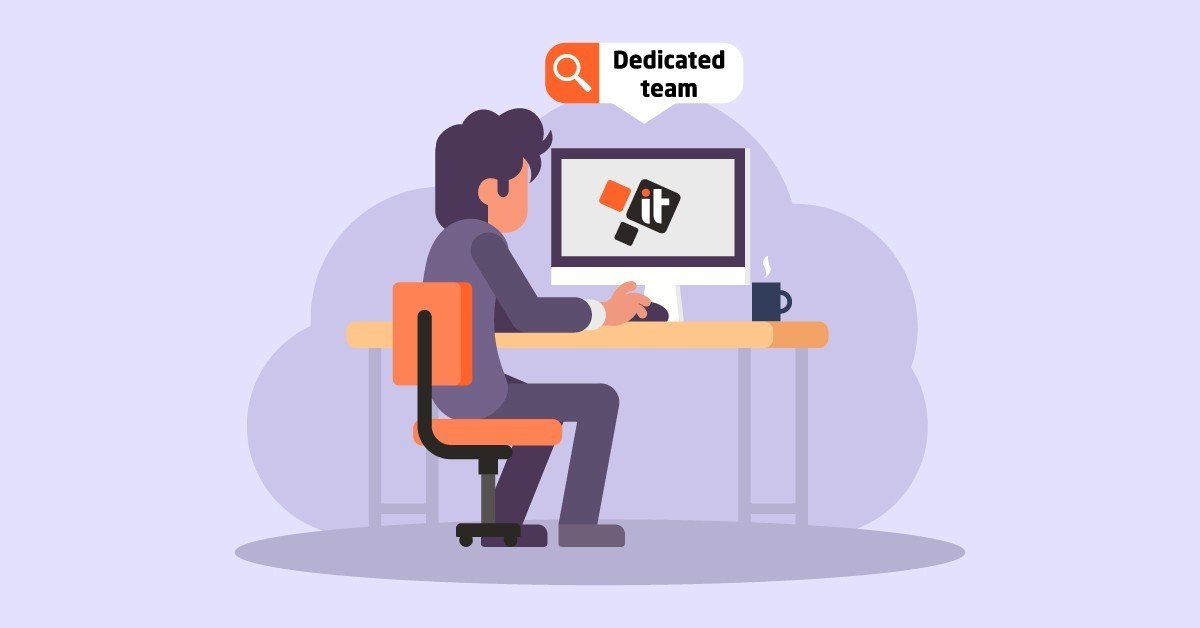 Many global businesses prefer to hire dedicated development teams to grow their teams and get the work done.  Startups mostly are low on budget and other related resources and they are expected to grow and succeed under the set budget because if they exceed the initial budget limit, they might be looking at the disaster that follows. 
Therefore dedicated development teams are the best option for developing high-quality technological solutions. Also once you have outsourced dedicated teams, you are looking at much faster and efficient product delivery. The chu-chu train doesn't stop here – you get all the competitive advantage you need to develop a dynamic startup in the world of startups. 
Now the million-dollar question is to find and hire the dedicated development team that surpasses all others. Worry not, in this small yet helpful guide, I will give you a bunch of stuff that you need to check off during the dedicated team outsourcing process. Without further ado, let's jump into it:
Know Your Business Goals
All right my friends, so the first and probably the most important step is to know your business goals. Because if you are unaware of what you want to achieve you may never be able to achieve it – losing money and time in the process for trying to do something that may not be your cup of tea, to begin with. 
No, don't worry, I am not trying to scare you. Just helping you point your toes in the right direction, just know I am not your enemy here. You want to develop an MVP – know your goals. Because when you are clear about your own goals, conveying to the teams you have outsourced – becomes a lot easier. Have our word for it. You should be able to tell them all that you are trying to achieve and what you are expecting from them in return. Just as industry experts say, ' know about the problem first before you give a solution. Well for obvious reasons.
Necessary Skills Needed For the Project
Now identifying the goal is done, the next thing you need to check off the list is the most important skills – technical or otherwise, that you are looking for in your ideal candidate's profile. The technical skills that you need are based on the tech stack that you will be using for your project right? So your potential candidates should have those skills for the successful completion of the project. 
Now how can you tell? Sure you can see from their portfolios but also, interviewing the team one-on-one, especially those who will be directly involved in your project is always a good idea. After all, you are going to be spending money, better make sure it's worth it. 
Pre-Plan Your Budget
As mentioned above, startups are small and always running on a tight budget. From managing development needs to resources, they have to take care of everything and make sure their processes don't exceed the initial set budget limit. Therefore, what you can do to ensure maximum output from minimum resources is to do some pre-planning. 
Now, this may sound daunting, exhausting, and mentally draining but planning, in the beginning, can save you from the hassle in the future. You should know how much the development cost, how much would be hiring of a dedicated team cost etc. once you have streamlined your processes against budget, carrying out work from there on out becomes a lot quicker.
Believe In The Word of Mouth
How many times do companies, especially startups, have no clue how they can find cost-effective and hire dedicated developers since the competition in the market is fierce. Now here what they can do is – gather as many client reviews as possible. 
Doing this is not so difficult, trust me. Review websites like Trustpilot or G2 or Capterra have a long list of outsourced companies available with ratings and reviews, reading which you can tell whether the company is a good fit or not, whether they know the necessary tech stack or not. Moreover, always believe in word of mouth because customers who have worked with companies before are the best judges. You can always reach out to those who have worked with similar companies or teams before to know their view and take my word for it, you won't be disappointed. 
Never Compromise on the Quality
Last and one of the most significant steps is to never compromise on the quality of your product just because someone was ready to develop it at a cheaper price. You need to make sure that you are getting the value for money. Honest advice, never goes low on quality just because they are offering cheaper services, but you should always get quality even when the costs are higher or on market competitive rates. Does it make sense?
How to Create a Business Plan for an Entrepreneur?
Let's explore how to create a business plan. The success of businesses and the people who work for them depends on strong foundations. All stakeholders involved in building an organization use business plans as a guide. It is essential to outline your business concept in writing, including the vision, mission, goals, and long-term plans of a prosperous company. Plans for firms include everything, from important financial estimates to personnel responsibilities.
Without a question, business plans can help companies prosper in those important early months. A company's success can be doubled with the help of business strategies. As a result, creating one is a crucial stage that business owners cannot afford to neglect. According to Palo Alto Software research, those who created a business plan were "nearly twice as likely to establish their company or secure capital."
7 Ways to Create a Business Plan
This component is often made up of seven crucial parts in organizations. Each component of the professional business plan will be discussed in detail, along with a step-by-step tutorial, in this article.
1. Executive Summary 
Brand Naming Agency: UnboxFame- Executive summaries should grab and hold the reader's attention. On the other side, you run the risk of alienating potential lenders, investors, and business partners if your business plan introduction is incorrect or badly written.
According to Colorado State University style guidelines, an executive summary should be no more than ten pages long and less than ten percent of the total length of the plan. Above all, each paragraph should briefly identify the outline's key components in a sequence of appearance. From the above link, you may obtain examples of executive summaries.
Moreover, the U.S. Small Business Administration (SBA) suggests adding bulleted points or short statements for the following:
Declaration of objectivity
Date the business started operating Founders' names and roles.
The company's personnel size and any new branches or locations
List of goods or services with an explanation of the facilities
Investor and banking contacts information
highlights of the company's growth
upcoming business plans in draft form
2. Business Description    
Reviewing the competitive landscape, market trends, and potential customers should come first. The authenticity and reliability of all the results in the text are also increased by including sources in the footnotes.
Include the following in your business plan:
Operation Type Establishment Date
The system of government.
Members of the team
Descriptions of clients and customers
the procedure for product distribution
supplying auxiliary goods and services
the distinctive quality (USP)
profitability factors
Each paragraph needs to be as direct and brief as feasible. For instance, there are only a few paragraphs needed for this section. you can also get domain research services for your startup business.
3. Services and Products
The interactions between you, your clients, and your competitors are often described in this area of a business plan template. Therefore, describe how the product or service satisfies demands, adds value, and benefits the client.
Address these points in the products and services section: 
Details about the good or service Price
Comparison of competing businesses' products and services
marketing and advertising (website, marketing materials)
obeying a directive
needs delivery (truck, new computer, software update, tracking system, etc.)
intellectual property protection (registered trademarks and copyrights)
Plans for more growth
Talk about the target market for the good or service in this area. Be brief and clear while demonstrating your knowledge and talents. Also, organize your writing to showcase the enjoyable experience your company provides, its benefits, and its top-notch customer service.
4. Market Analysis 
This section should include research, data, and cited facts to inform potential investors or other stakeholders who can support the expansion of your business. Never make claims without evidence. Instead, show the people reading the business plan that you have experience creating successful businesses and are informed about the industry.
When determining the content of this particular part, answer the following questions:
What do you have to say about your industry?
What are the market's present trends, what do they entail, and are there any signs of expansion?
Which market are you going towards (detailed client avatars)?
Do you have any knowledge of them?
Have you done any preliminary market research?
What inferences can be made about this study?
How do you market to your clients?
Who competes with you?
What are their benefits and drawbacks?
What can you do to prove who you are?
When may a marketing initiative begin?
Your supporting facts, figures, and analysis should show why your business plan is important to the target market.
5. Implementation and Strategy
This section of the business plan outlines the business's activities while describing your client acquisition and retention strategy in detail. Investigating the details of everyday operations also exposes how the company runs and the system in place for providing customer support.
NFIB suggests discussing:
Your strategy for entering the market.
how you want to promote your business.
expenses for the company.
Charges.
a distribution strategy.
information on logistics.
While a product is being developed.
greater need for people.
Information about the structure (locations, hours)
6. Management Summary
In particular, the management summary explains how your business is structured, who is in charge of it, and how key stakeholders support its success. Therefore, highlight their accomplishments and demonstrate their value to the business. A thorough business plan includes information on any outside consultants or companies needed for operation.
According to Lori Wade in an article for Home Business Magazine, "Investors, financiers, and shareholders are most likely to analyse this part because it provides the data, they need to make judgments. By including a management overview in your business plan, you may demonstrate to readers your company's strengths.
Therefore, provide detailed information on:
a capable boss
For the management group
Taking into account background, special skills, certificates, and knowledge
More team members are required.
Organizational structure type (LLC, partnership, corporation, etc.)
The additional employees that assist with business operations have a part in the board's responsibilities (accountants, bookkeepers, lawyers, consultants)
Information on salaries, an explanation of increase, and any anticipated employee costs (for example, next hires and their cost)
This part of the business plan's executive summary demonstrates your team's aptitude for success. Additionally, it gives your audience more faith in your organization's capacity to coordinate their efforts and influence your industry and clientele. As a result, make sure the data used is reliable and shows how the organization benefits. Present the data to the group after that. We can better define their function and purpose by including them in this section.
7.  The Financial Plan 
The financial plan clarifies the business's financial aspects. If the company is already operating, this section should include providing future projections and the company's financial history (next three years). You must incorporate these figures into your business strategy before you launch.
The conclusion of a business plan is one of the most important portions for investors, bank loan officials, and business partners. Financial statements, for example, provide concrete evidence of the strength and potential of your company. You cannot persuade anyone who might be interested in working with you that their investment would be profitable without providing them with this information.