Dubai Marina – Neighborhood and Area Guide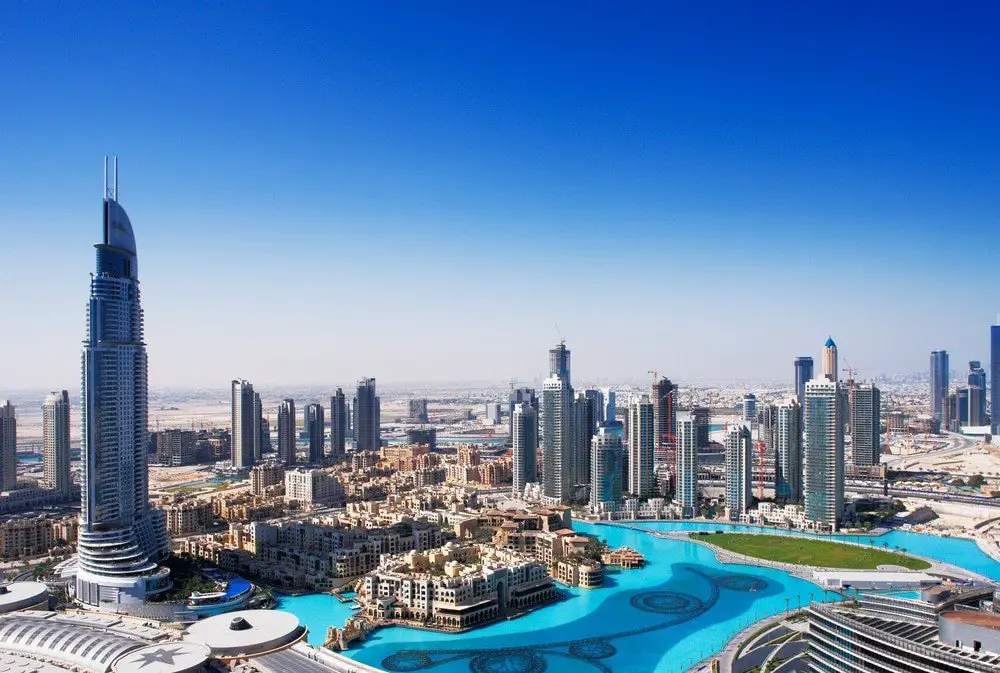 Dubai Marina is a highly developed area stretched from Shaikh Zayed Road to the shore of Jumeirah Beach Residence development. It accommodates a bustling attraction of commercial travelers and tourists. You can avail of Dubai rent a car service to explore this city during your vacation or business trip. 
Not only tourists but localists often visit other cities. Due to its developed economy, people want to settle here. In this guide, you will come to know about the key points of Marina. 
Neighborhood
This community is meticulously planned, consisting of a huge network of roads. Master developers of this city have changed a 3.5 km shoreline strip into a modern neighborhood of more than 52 million square feet. It provides the lifestyle of a chic Riviera Style. 
The key feature of a multi- networked neighborhood is a large canal that is stretched over 3.5 km on both ends providing easy access to the beach. Residents desire to buy a luxurious apartment against its gorgeous backdrop in a high rise building. 
Shopping Malls
Dubai Marina Mall is the best shopping place in this city. This mall is located on Sheikh Zayed Road. It provides everything including grocery shops, supermarkets, clothes, brands, jewelry, furniture, market, and every single life necessity. 
So, there is no need to roam about in the city for shopping. You just need to go to the shopping mall and buy anything you want. Moreover, you can also entertain your family by visiting the Reel Cinema in the mall. 
Restaurants
Dubai Marina Walk is the central area of tourist's attractions from all over the city. There are al fresco cafes and restaurants having delicious cuisines to delight your taste buds. Several restaurants are present in Dubai Marina, offering dining options and nightspots. Restaurants of this city are usually packed on the weekend. 
Despite restaurants, many bars are also present. The most popular bar in this city is the Yacht Club. You can also go to Cargo Dubai, Atelier M, and Shades. The most famous restaurant is Pier 7. You can enjoy every kind of food in this city. 
Transport
Along with the presence of public transport, cheap car rental services are also available for the convenience of residents and visitors. You can find some professional car rental companies like "Rentalcars UAE" to make your trip more exciting. Dubai Marina Metro Stations and Jumeirah Lakes Towers Metro Stations are providing public transport across the city within 10 minutes. 
Some people prefer to move by taxis. While others take advantage of cheap rental services provided by automobile companies. In the presence of all kinds of transport facilities, it's only up to you and your budget to choose one. 
Recreational Spots
The most appealing and popular recreational spot of Dubai Marina residents is JBR Beach. You can enjoy while doing a number of activities like parasailing, water sports, wakeboarding, and banana boating. Beaches of this city are highly visited by tourists. 
Uncover 6 Top Beaches in Kochi to Relax and Enjoy the Breeze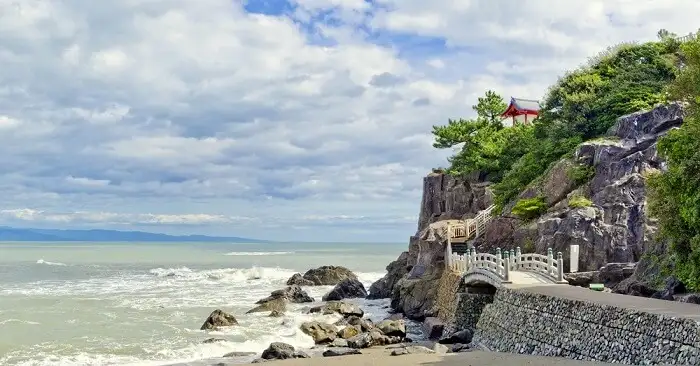 Water has a calming effect on the mind because the sight and sound of water are much easier for the brain to process than most other things we see and hear every day. Because of this, a beach vacation is one of the best ways to unwind from the hectic pace of city life. When it comes to beach vacations, Kochi is an ideal destination, as there are some of the most picturesque beaches in Kochi.
The best part about beaches near Kochi is that they offer it all, whether your idea of a beach vacation is a peaceful beach less frequented by visitors or a beach that gives you a much-needed dose of adrenaline rush. So, if the hectic city life is getting to you, here is a list of beaches in Kochi to help you lift your spirits and get back to your cheerful self..
List of Best Beaches in Kochi
Fort Kochi Beach
Puthenthode Beach
Puthuvype Beach
Kuzhupilly Beach
Cherai Beach
Andhakaranazhi Beach

Fort Kochi Beach
This beach in Old Kochi along the Arabian Sea is a great place to get a close look at the famous Chinese fishing nets or Cheenavala. While the beach isn't the cleanest, the walk along it is lovely. The vibrant atmosphere is enhanced by stall cooking and serving fresh seafood. You can visit this Fort Kochi beach in the late afternoons to avoid the heat and see the sunset. Take a walk, look at the massive fishing nets, eat delicious seafood and fried ice cream, buy colorful artifacts, and take amazing photos at Fort Cochi Beach.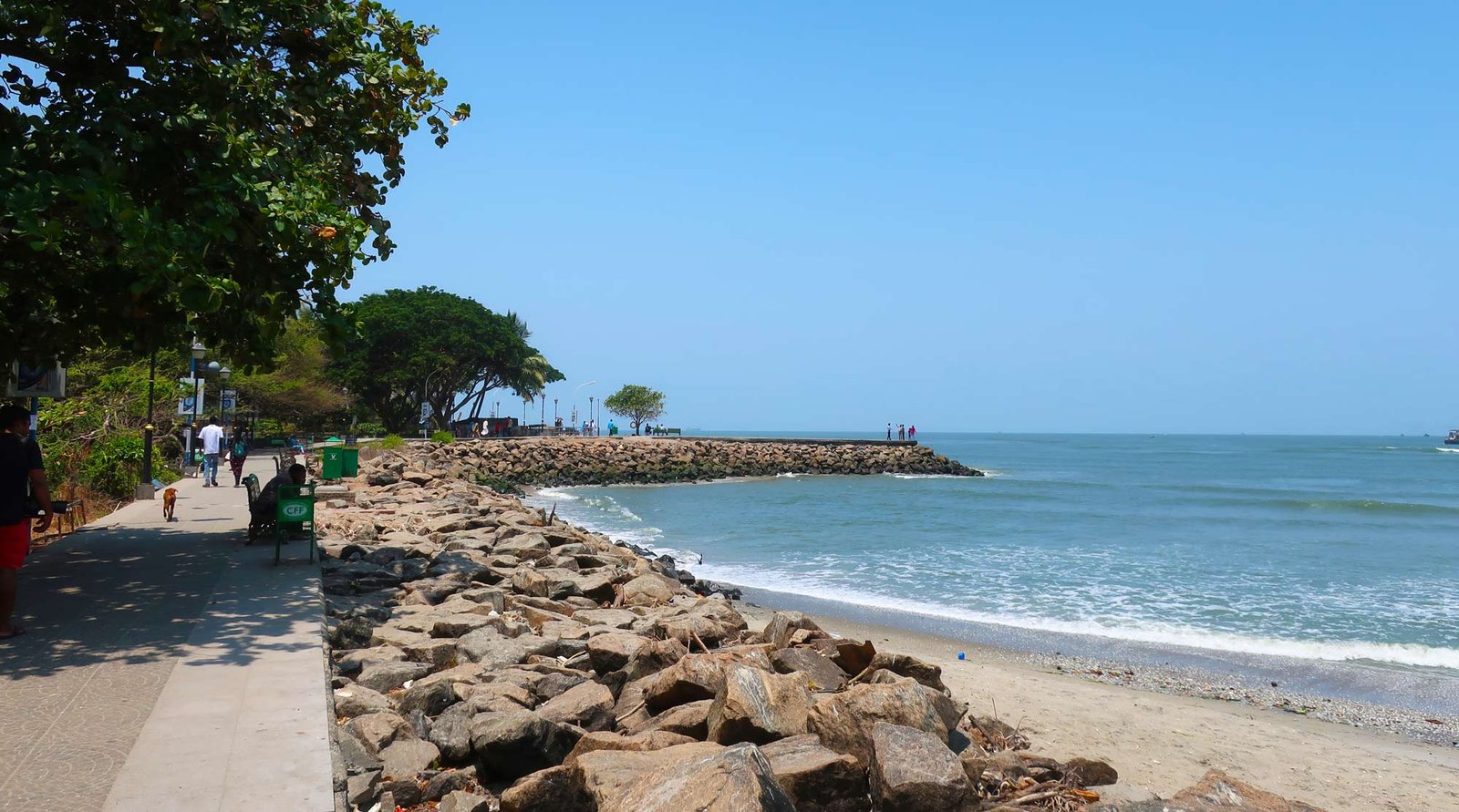 If you're looking for some peace after all of the action in Kochi, head straight to this tranquil beach. This tiny beach, untouched by commercialism or crowds, is ideal for couples looking to spend quality time together. It is reachable by bus. Early mornings and late afternoons are the best moments to see. Puthenthode Beach offers activities like Enjoying a romantic stroll or a quiet picnic with nothing but the sounds of the sea in the background.
Because this beach has yet to be discovered, it has not been subjected to littering or crowds. So you won't be interrupted while admiring the stunning sunset here by a vendor selling something completely unrelated. The highlight of your visit will be the turquoise waters, golden sand, and tall lighthouse. The best time to visit during the day is between 3 and 5 p.m. when you can enter the lighthouse.
Also Read: Travel Tips for First-Time Travelers
Kerala's beaches and backwaters are well-known. Visit this well-kept Cochin beach connected to the backwaters if you want the best of both worlds. The paddy fields and pine trees surrounding the beach provide the ideal backdrop for stunning photographs. Make sure to carry your camera to have the most memorable moments! The best time to visit during the day is in the late afternoons to see the breathtaking sunset. Relax on the beach, swim, watch local fishermen at work, visit the backwaters, and enjoy the soothing shade of pine trees at Kuzhupilly Beach.
This beach, located on the northern end of Vypeen Island, is more of a carnival. This beach is accessible by boat from the city and is ideal for watersports, swimming, and eating delicious seafood. You could rent a bike and explore the beach's less-crowded areas. The best time to visit during the day is at sunrise if you want to enjoy solitude, or at sunset if you want to enjoy fun activities and delicious food. View Chinese fishing nets, enjoy a memorable sunset, and try to spot a dolphin at Cherai beach Kochi.
It is very one of the very few destinations, nestled in the lap of nature that has remained far from public attention, making it an ideal beach for those looking for a peaceful place to de-stress. The crystal-clear water of Andhakaranazhi Beach gives hydrophiles one more reason to take a plunge. It is one of the very few beaches in the region where the love story between the backwaters and sea reaches in culmination. At the beach, the Arabian sea adopts the backwaters announcing its fondness for the water body.
Now that you are all set with the information on the best beaches in Kochi, it is time to go ahead and book that trip! Are you planning your next vacation to Kochi from Dallas? Book Dallas to Kochi flights with Indian Eagle at a low price to save your money and enjoy a budget-friendly trip. So, don't wait anymore! Book your flights with Indian Eagle today.