Dubai Marina – Neighborhood and Area Guide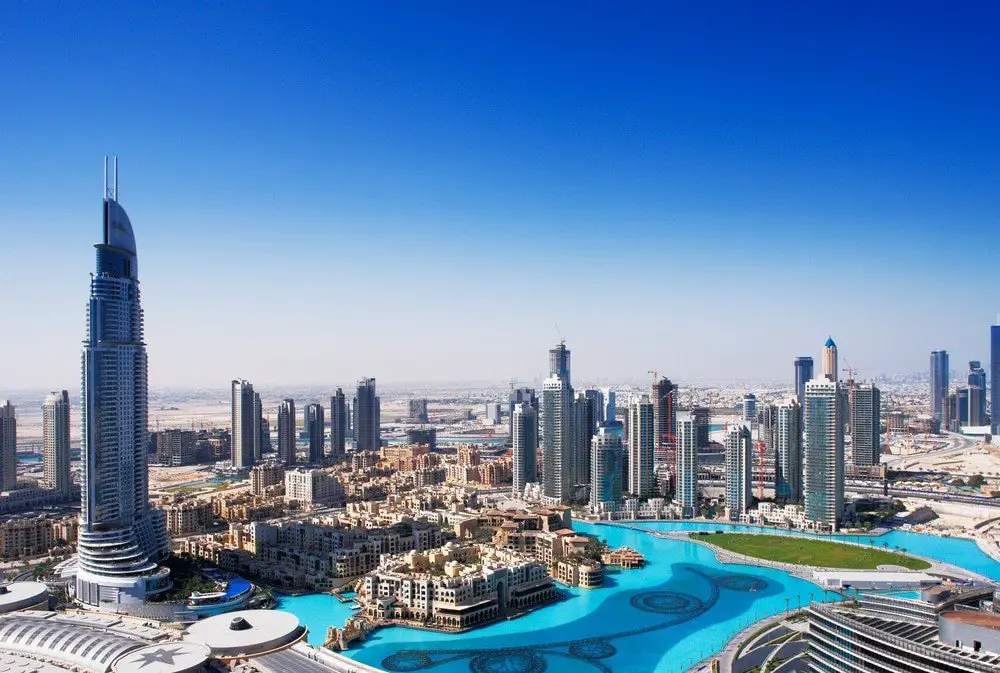 Dubai Marina is a highly developed area stretched from Shaikh Zayed Road to the shore of Jumeirah Beach Residence development. It accommodates a bustling attraction of commercial travelers and tourists. You can avail of Dubai rent a car service to explore this city during your vacation or business trip. 
Not only tourists but localists often visit other cities. Due to its developed economy, people want to settle here. In this guide, you will come to know about the key points of Marina. 
Neighborhood
This community is meticulously planned, consisting of a huge network of roads. Master developers of this city have changed a 3.5 km shoreline strip into a modern neighborhood of more than 52 million square feet. It provides the lifestyle of a chic Riviera Style. 
The key feature of a multi- networked neighborhood is a large canal that is stretched over 3.5 km on both ends providing easy access to the beach. Residents desire to buy a luxurious apartment against its gorgeous backdrop in a high rise building. 
Shopping Malls
Dubai Marina Mall is the best shopping place in this city. This mall is located on Sheikh Zayed Road. It provides everything including grocery shops, supermarkets, clothes, brands, jewelry, furniture, market, and every single life necessity. 
So, there is no need to roam about in the city for shopping. You just need to go to the shopping mall and buy anything you want. Moreover, you can also entertain your family by visiting the Reel Cinema in the mall. 
Restaurants
Dubai Marina Walk is the central area of tourist's attractions from all over the city. There are al fresco cafes and restaurants having delicious cuisines to delight your taste buds. Several restaurants are present in Dubai Marina, offering dining options and nightspots. Restaurants of this city are usually packed on the weekend. 
Despite restaurants, many bars are also present. The most popular bar in this city is the Yacht Club. You can also go to Cargo Dubai, Atelier M, and Shades. The most famous restaurant is Pier 7. You can enjoy every kind of food in this city. 
Transport
Along with the presence of public transport, cheap car rental services are also available for the convenience of residents and visitors. You can find some professional car rental companies like "Rentalcars UAE" to make your trip more exciting. Dubai Marina Metro Stations and Jumeirah Lakes Towers Metro Stations are providing public transport across the city within 10 minutes. 
Some people prefer to move by taxis. While others take advantage of cheap rental services provided by automobile companies. In the presence of all kinds of transport facilities, it's only up to you and your budget to choose one. 
Recreational Spots
The most appealing and popular recreational spot of Dubai Marina residents is JBR Beach. You can enjoy while doing a number of activities like parasailing, water sports, wakeboarding, and banana boating. Beaches of this city are highly visited by tourists. 
What Are the Responsibilities of a Corporate Travel Consultant?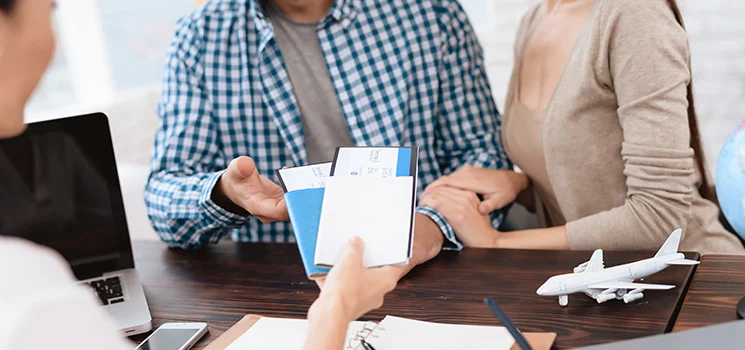 Most companies quickly find that business travel can be a lot of work. It's usually up to the employee to plan, book, and ensure travel plans go smoothly, which can lead to many issues. 
From making travel bookings to tracking travel costs, it can be time-consuming. But with the ever-changing business travel industry, having travel management software and corporate travel consulting can help you tackle these challenges and get your travel management system running smoothly. 
Let us look at what a company travel consultant does and how they can optimize your business travels. But most importantly, if they are the right fit for your business.
Who is a Travel Consultant?
A corporate travel consultant, also known as a travel management consultant, is a professional in the industry who works with a business to manage and enhance their travel process. 
They work directly with business travelers and ensure that all travel activities align with their business goals, policies, and financial needs. 
A corporate travel consultant manages travel arrangements, books flights, transportation, hotel rooms, etc. 
In addition, a corporate travel consultant helps your road warrior employees manage documents for the places they need to travel.
Responsibilities of a Corporate Travel Consultant
Corporate travel consultants have different skills that help them manage all the parts of the travel management system. They are not merely responsible for booking flights and hotels. Instead, corporate travel consulting involves the following aspects:
Negotiating Corporates Rates
Corporate travel consultants use their industry expertise and their connections to negotiate deals with airlines and hotels to get the best rates and terms. These deals can save you a lot of money on your business trips.
Drafting Travel Policy
Corporate travel consultants create detailed policies and guidelines that you can incorporate into your travel management software. They help keep your business travel expenses under control. These policies ensure everything runs smoothly, cuts expenses, and is effective on budgets. It meets legal and safety requirements and your travel needs.
Uses a Centralized Platform to Cut Costs
If you are looking to book a flight or hotel, a travel management consultant can help you. They will use travel management software to make your booking on a centralized platform. In other words, your employees will not have to worry about making travel arrangements. 
Additionally, working with a consultant can save you money in the long run. They will ensure that your business gets the best deals possible, and most travel management companies do this by working closely with the supply chain.
Time and Expense Management
Planning a trip can be stressful for your company, but with the help of a travel consultant, you will not need to stress about it. They take care of all the travel arrangements and ensure everything stays on budget, so you will not waste time or money.
Enforce Adherence to Policies
Corporate travel consultants ensure that employees understand your travel rules and regulations. They work closely with your travelers so that they follow these rules and make the most out of your travel management software.
Enjoy Special Savings, Discounts, And Advantages
Corporate travel consultants handle a lot of travelers, and it's a great way to save money. Unlike leisure bookings, corporate travel takes place all year round.
Hiring a corporate travel consultant has plenty of benefits. They can book you a trip that may be more affordable than what you would find from a regular online booking service.
Even better, you get the peace of mind that a professional manages your travel booking and saves money. And if you make bookings in volumes, your consultant will leverage that to get special treatment when you need to make any modifications. That is something that a booking system, like a hotel or airline, won't do.
All-in-one Service
A corporate travel consultant will handle all the details of getting you or your employees the work permits or travel documents to the country you travel to. They ensure you book transportation, business travel accommodation, and transfers to and from the airport. They will also prepare you for currency exchange, insurance, parking, conferences, events, and more. Since a business travel consultant takes care of all these services and paperwork, you no longer need to worry about anything while you are away.
Insightful Data Reporting
Corporate travel consultants create detailed travel reports that give management a better understanding of travel costs, compliance, and how travelers behave. This factor helps management make informed decisions based on the facts and know the areas that need improvement.
Prepares Travel Itineraries
Having a professional travel itinerary is a great perk. If you need a travel visa for an international trip, your consultant can arrange all the documentation and manage the admin work. If you have a complicated plan and need to schedule flights or find the right business travel accommodation, your consultant will have the know-how to do it quickly and easily with your travel management software.
Offer Suggestions and Guidance For Business Travel
It is hard to predict how a hotel will be until you stay there. Reviews online are not always correct, and preferences can change while they try to find the best deals. So, it can be a bit of a hassle to book accommodation. But corporate travel consultants know what hotels to recommend and what to avoid.
This knowledge comes from years of planning, managing, and communicating directly with customers and travelers on their stay and overall experience. If a customer booked an unsatisfactory hotel room, you can rest assured that they will give their travel management company that feedback. Thus your consultant knows what works and what does not.
Summing Up: Is Hiring a Travel Consultant Right For Your Business?
Corporate travel consultants come with many benefits, but you need to be sure they are the right fit for your company. More and more companies are turning to travel management platforms like ITILITE to help them manage their travel. The market predictions for travel management software are that it will grow over the next few years, with sales expected to hit $5.933 billion by 2028, up from $2.314 billion in 2021.
In the end, the right combination of travel consultant and travel management software will depend on your specific needs, budget, and level of control over your travel program. Consider the options carefully and choose the solution that suits your business goals.