How to Build a Digital Footprint for Your Business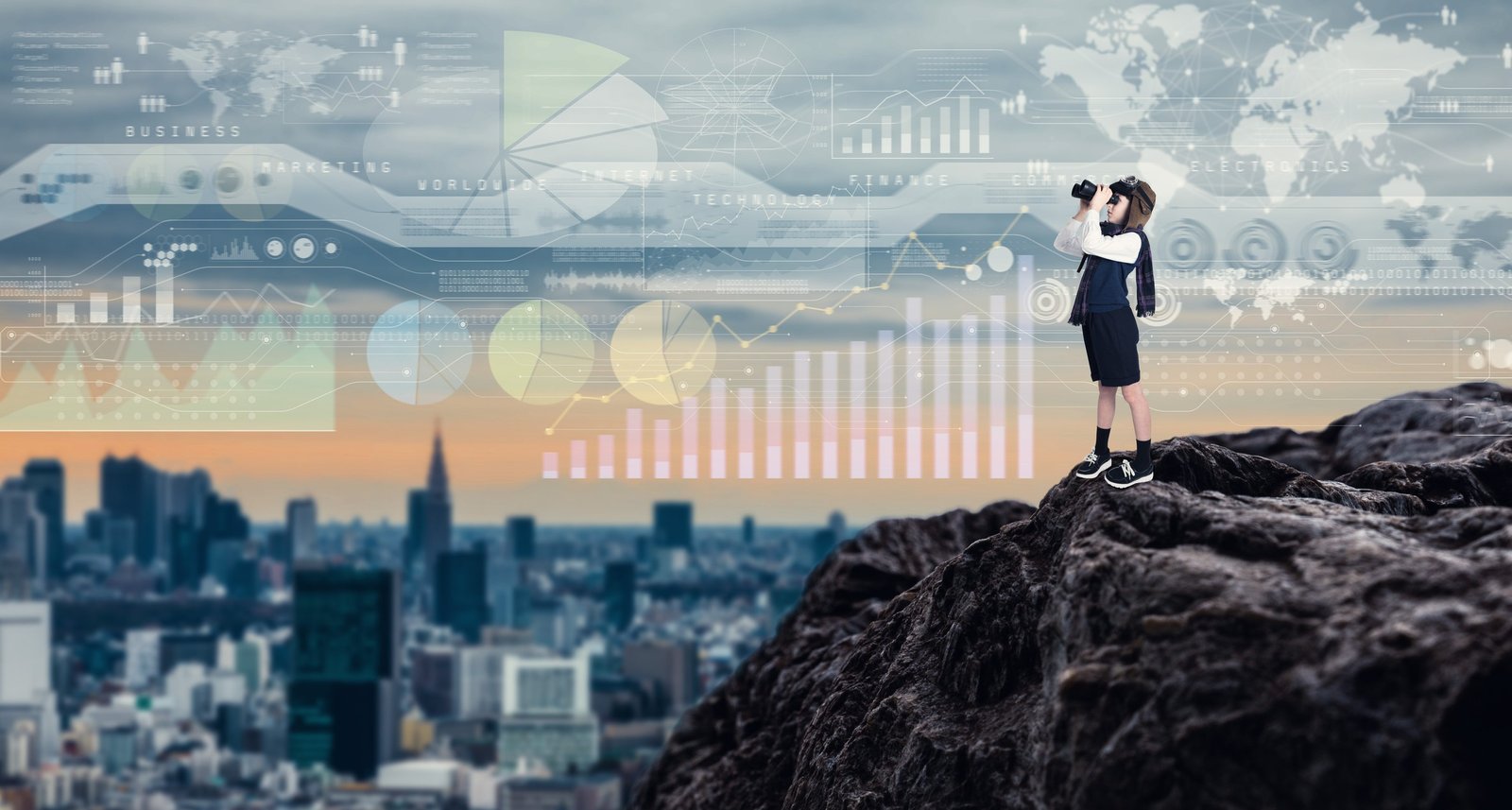 Starting a business can be one of the hardest stages of its life cycle. The first few years are the toughest as you struggle to establish your business and set a solid foundation in the industry you have chosen to pursue. There can be struggles with the marketing, branding, and cash flow balancing side of your business. While these areas are essential for any type of business, there is another area that is of equal importance and should not be overlooked: the digital or online footprint of your business. Yes, in this digital world, a digital footprint can have many implications for your business. Here, we'll discuss how you can build an effective digital footprint for your business.
Pay Close Attention to Your Business Website
Your business website is operating on both fronts (in the real world and online), and you need to provide equal attention to both fronts if you want your business to establish a solid footprint. This proves even more important if your business is purely online. Pay close attention to the important details and aspects of your business's web design in order to provide the best possible customer and site visitor experience. Be sure that your business website's loading and response time can keep up with its aesthetic impact. 
Simply speaking, create a website that is both attractive and fast. We know that colorful text and high-definition images and videos can take its toll on the response time of your webpage so learn to manage the content and design of your web page. Thus, your website should enable a content management system (CMS) so that you have the power to do edits and adjustments to your website. Security is another important matter that should be covered by your website, especially if it is handling online purchase transactions and sensitive customer details. Your site should come equipped with advanced encryption technology to ensure that no threats can jeopardize your business operations.
Carefully Study Your Digital Channel Strategy
This simply is not about your digital channel choice, but rather the logic and reason why you arrive at that digital channel selection. You should have a concrete note of what goal you want to accomplish with the channel and why you want to accomplish that goal. We know that social media channels are now very important when it comes to marketing your business, creating a good impression for audiences and customers, and establishing rapport and good relations with your clients and investors, respectively. Thus, before you select your digital channel and create your business profile in the channel, you need to revisit your strategy first to ensure your digital channel profile doesn't veer off of your strategy.
Capitalize on Your Digital Content Channels
Your digital content channel choice should be pretty much established and aligned with your marketing strategy by now. The next thing to do is to make the most out of your selected content channels and social media channels and networks. Be flexible with the types of content that you publish and not just limit yourself to one type of content. Get out of your comfort zone. You may be comfortable and skilled with making photo content and thus you have a strong affinity for Instagram and Twitter channels and networks. You will also need to work on your content or blog creation skills in order to effectively reach out to audiences on Facebook. Also, try to develop video editing and vlogging skills to create more impact on YouTube audiences. Being able to capitalize on more than one channel can help create a strong and recognizable digital footprint that web users can easily identify.
Monitor Your Digital Footprint Performance
Doing a self-audit on how well you are doing so far in establishing your digital footprint can give you greater insight on how you can improve your brand, company image, and your products or services. Establish resources that you can use for collecting customer and site visitor feedback about the business, its products or services, and even your employees. While there are many feedback- and evaluation-gathering resources available, choose those that are user-friendly and have essential statistical functions such as categorization and percentage determination from collected data. Now that you have additional data aside from your current business performance, you can then use it as a reference if you are able to achieve your objectives or how much of progress you are making.
Learn to Engage Business-Relevant Experts
You must also learn to admit that you can't effectively handle all aspects of your digital business and marketing, nor are you an expert in all facets of online commerce. Thus, it is still a wise investment to engage and hire agencies and professionals who are experts in a particular fact of your business. This way, you can confidently delegate some of the business operation tasks to your agency and you can focus on more essential matters such as digital footprint building. Some areas you can engage experts include the following:
Digital Marketing
Website Management
POS Systems
VOIP Communication Maintenance and Solutions
Antivirus Software
Cloud Service Maintenance and Deployments
Having experts handle and reinforce areas that are not your strong points can help balance out your business progress. The same can be said of the digital footprint establishment. When you have experts working alongside you in your business operations, you are not only providing high quality and consistent services or products, you are also saving money and resources by avoiding costly operational mistakes.
Always Keep Your Customers in Your Priorities
Remember that your digital footprint doesn't just leave an impression in the online environment, but more importantly in the minds of the customers and prospects. While the bottom line of any business is to generate profit, customers are an integral part of the profit generation process. It is only right to provide the best possible product, service, and purchase experience to them. Always align your company's vision, mission, and values with how you are interacting with your customers and audiences. This way, you are making a digital lasting footprint that will stay with them in the long run.
In essence, the digital footprint can only be as good as the effort that you put into making it. The way your business makes an impact on the digital society and how it establishes its presence effectively can determine how firmly you have made the online footprint of your business. Inturn, it can determine how your business will do in the future.
How to Create a Business Plan for an Entrepreneur?
Let's explore how to create a business plan. The success of businesses and the people who work for them depends on strong foundations. All stakeholders involved in building an organization use business plans as a guide. It is essential to outline your business concept in writing, including the vision, mission, goals, and long-term plans of a prosperous company. Plans for firms include everything, from important financial estimates to personnel responsibilities.
Without a question, business plans can help companies prosper in those important early months. A company's success can be doubled with the help of business strategies. As a result, creating one is a crucial stage that business owners cannot afford to neglect. According to Palo Alto Software research, those who created a business plan were "nearly twice as likely to establish their company or secure capital."
7 Ways to Create a Business Plan
This component is often made up of seven crucial parts in organizations. Each component of the professional business plan will be discussed in detail, along with a step-by-step tutorial, in this article.
1. Executive Summary 
Brand Naming Agency: UnboxFame- Executive summaries should grab and hold the reader's attention. On the other side, you run the risk of alienating potential lenders, investors, and business partners if your business plan introduction is incorrect or badly written.
According to Colorado State University style guidelines, an executive summary should be no more than ten pages long and less than ten percent of the total length of the plan. Above all, each paragraph should briefly identify the outline's key components in a sequence of appearance. From the above link, you may obtain examples of executive summaries.
Moreover, the U.S. Small Business Administration (SBA) suggests adding bulleted points or short statements for the following:
Declaration of objectivity
Date the business started operating Founders' names and roles.
The company's personnel size and any new branches or locations
List of goods or services with an explanation of the facilities
Investor and banking contacts information
highlights of the company's growth
upcoming business plans in draft form
2. Business Description    
Reviewing the competitive landscape, market trends, and potential customers should come first. The authenticity and reliability of all the results in the text are also increased by including sources in the footnotes.
Include the following in your business plan:
Operation Type Establishment Date
The system of government.
Members of the team
Descriptions of clients and customers
the procedure for product distribution
supplying auxiliary goods and services
the distinctive quality (USP)
profitability factors
Each paragraph needs to be as direct and brief as feasible. For instance, there are only a few paragraphs needed for this section. you can also get domain research services for your startup business.
3. Services and Products
The interactions between you, your clients, and your competitors are often described in this area of a business plan template. Therefore, describe how the product or service satisfies demands, adds value, and benefits the client.
Address these points in the products and services section: 
Details about the good or service Price
Comparison of competing businesses' products and services
marketing and advertising (website, marketing materials)
obeying a directive
needs delivery (truck, new computer, software update, tracking system, etc.)
intellectual property protection (registered trademarks and copyrights)
Plans for more growth
Talk about the target market for the good or service in this area. Be brief and clear while demonstrating your knowledge and talents. Also, organize your writing to showcase the enjoyable experience your company provides, its benefits, and its top-notch customer service.
4. Market Analysis 
This section should include research, data, and cited facts to inform potential investors or other stakeholders who can support the expansion of your business. Never make claims without evidence. Instead, show the people reading the business plan that you have experience creating successful businesses and are informed about the industry.
When determining the content of this particular part, answer the following questions:
What do you have to say about your industry?
What are the market's present trends, what do they entail, and are there any signs of expansion?
Which market are you going towards (detailed client avatars)?
Do you have any knowledge of them?
Have you done any preliminary market research?
What inferences can be made about this study?
How do you market to your clients?
Who competes with you?
What are their benefits and drawbacks?
What can you do to prove who you are?
When may a marketing initiative begin?
Your supporting facts, figures, and analysis should show why your business plan is important to the target market.
5. Implementation and Strategy
This section of the business plan outlines the business's activities while describing your client acquisition and retention strategy in detail. Investigating the details of everyday operations also exposes how the company runs and the system in place for providing customer support.
NFIB suggests discussing:
Your strategy for entering the market.
how you want to promote your business.
expenses for the company.
Charges.
a distribution strategy.
information on logistics.
While a product is being developed.
greater need for people.
Information about the structure (locations, hours)
6. Management Summary
In particular, the management summary explains how your business is structured, who is in charge of it, and how key stakeholders support its success. Therefore, highlight their accomplishments and demonstrate their value to the business. A thorough business plan includes information on any outside consultants or companies needed for operation.
According to Lori Wade in an article for Home Business Magazine, "Investors, financiers, and shareholders are most likely to analyse this part because it provides the data, they need to make judgments. By including a management overview in your business plan, you may demonstrate to readers your company's strengths.
Therefore, provide detailed information on:
a capable boss
For the management group
Taking into account background, special skills, certificates, and knowledge
More team members are required.
Organizational structure type (LLC, partnership, corporation, etc.)
The additional employees that assist with business operations have a part in the board's responsibilities (accountants, bookkeepers, lawyers, consultants)
Information on salaries, an explanation of increase, and any anticipated employee costs (for example, next hires and their cost)
This part of the business plan's executive summary demonstrates your team's aptitude for success. Additionally, it gives your audience more faith in your organization's capacity to coordinate their efforts and influence your industry and clientele. As a result, make sure the data used is reliable and shows how the organization benefits. Present the data to the group after that. We can better define their function and purpose by including them in this section.
7.  The Financial Plan 
The financial plan clarifies the business's financial aspects. If the company is already operating, this section should include providing future projections and the company's financial history (next three years). You must incorporate these figures into your business strategy before you launch.
The conclusion of a business plan is one of the most important portions for investors, bank loan officials, and business partners. Financial statements, for example, provide concrete evidence of the strength and potential of your company. You cannot persuade anyone who might be interested in working with you that their investment would be profitable without providing them with this information.