How to Build a Digital Footprint for Your Business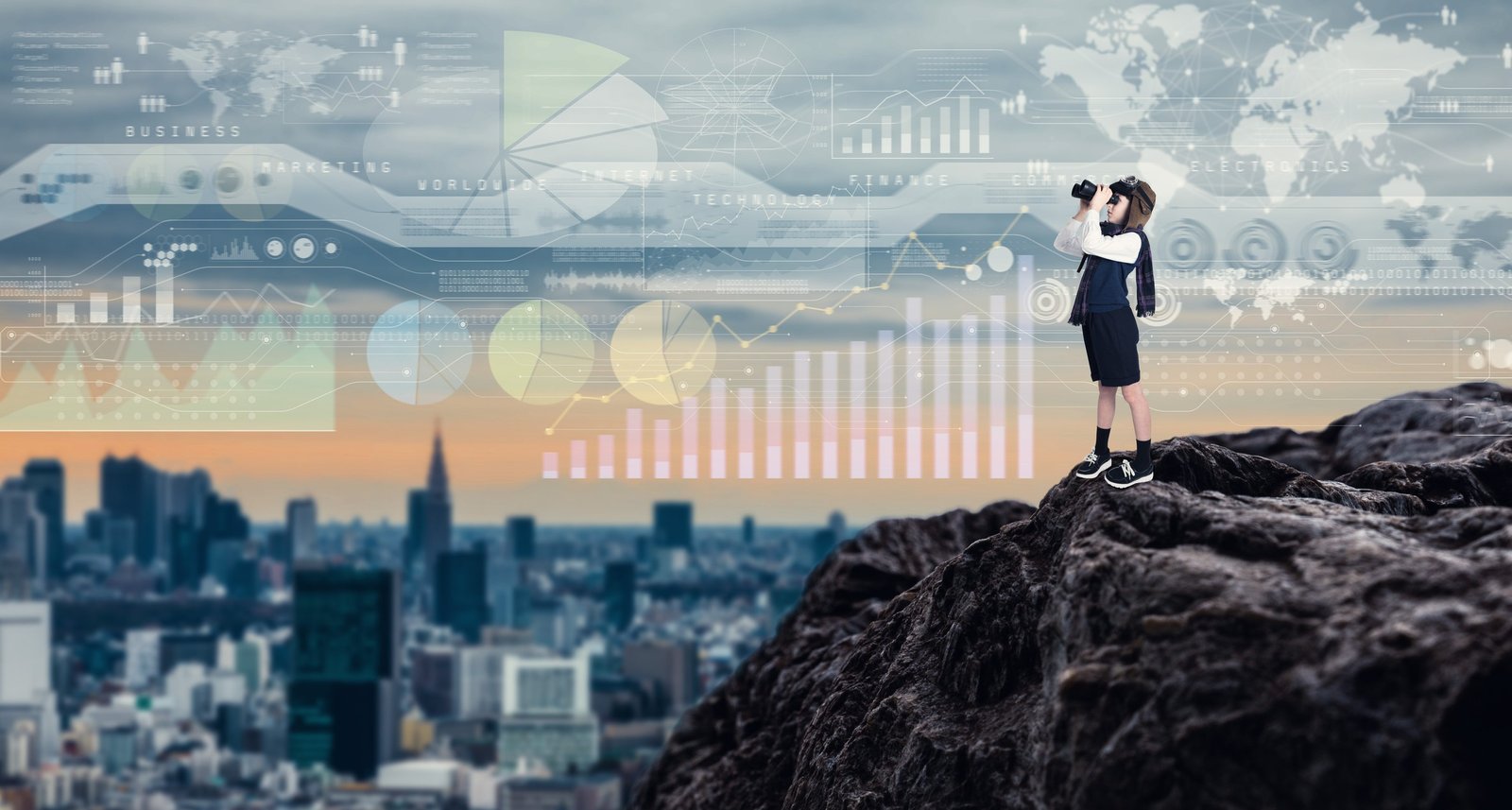 Starting a business can be one of the hardest stages of its life cycle. The first few years are the toughest as you struggle to establish your business and set a solid foundation in the industry you have chosen to pursue. There can be struggles with the marketing, branding, and cash flow balancing side of your business. While these areas are essential for any type of business, there is another area that is of equal importance and should not be overlooked: the digital or online footprint of your business. Yes, in this digital world, a digital footprint can have many implications for your business. Here, we'll discuss how you can build an effective digital footprint for your business.
Pay Close Attention to Your Business Website
Your business website is operating on both fronts (in the real world and online), and you need to provide equal attention to both fronts if you want your business to establish a solid footprint. This proves even more important if your business is purely online. Pay close attention to the important details and aspects of your business's web design in order to provide the best possible customer and site visitor experience. Be sure that your business website's loading and response time can keep up with its aesthetic impact. 
Simply speaking, create a website that is both attractive and fast. We know that colorful text and high-definition images and videos can take its toll on the response time of your webpage so learn to manage the content and design of your web page. Thus, your website should enable a content management system (CMS) so that you have the power to do edits and adjustments to your website. Security is another important matter that should be covered by your website, especially if it is handling online purchase transactions and sensitive customer details. Your site should come equipped with advanced encryption technology to ensure that no threats can jeopardize your business operations.
Carefully Study Your Digital Channel Strategy
This simply is not about your digital channel choice, but rather the logic and reason why you arrive at that digital channel selection. You should have a concrete note of what goal you want to accomplish with the channel and why you want to accomplish that goal. We know that social media channels are now very important when it comes to marketing your business, creating a good impression for audiences and customers, and establishing rapport and good relations with your clients and investors, respectively. Thus, before you select your digital channel and create your business profile in the channel, you need to revisit your strategy first to ensure your digital channel profile doesn't veer off of your strategy.
Capitalize on Your Digital Content Channels
Your digital content channel choice should be pretty much established and aligned with your marketing strategy by now. The next thing to do is to make the most out of your selected content channels and social media channels and networks. Be flexible with the types of content that you publish and not just limit yourself to one type of content. Get out of your comfort zone. You may be comfortable and skilled with making photo content and thus you have a strong affinity for Instagram and Twitter channels and networks. You will also need to work on your content or blog creation skills in order to effectively reach out to audiences on Facebook. Also, try to develop video editing and vlogging skills to create more impact on YouTube audiences. Being able to capitalize on more than one channel can help create a strong and recognizable digital footprint that web users can easily identify.
Monitor Your Digital Footprint Performance
Doing a self-audit on how well you are doing so far in establishing your digital footprint can give you greater insight on how you can improve your brand, company image, and your products or services. Establish resources that you can use for collecting customer and site visitor feedback about the business, its products or services, and even your employees. While there are many feedback- and evaluation-gathering resources available, choose those that are user-friendly and have essential statistical functions such as categorization and percentage determination from collected data. Now that you have additional data aside from your current business performance, you can then use it as a reference if you are able to achieve your objectives or how much of progress you are making.
Learn to Engage Business-Relevant Experts
You must also learn to admit that you can't effectively handle all aspects of your digital business and marketing, nor are you an expert in all facets of online commerce. Thus, it is still a wise investment to engage and hire agencies and professionals who are experts in a particular fact of your business. This way, you can confidently delegate some of the business operation tasks to your agency and you can focus on more essential matters such as digital footprint building. Some areas you can engage experts include the following:
Digital Marketing
Website Management
POS Systems
VOIP Communication Maintenance and Solutions
Antivirus Software
Cloud Service Maintenance and Deployments
Having experts handle and reinforce areas that are not your strong points can help balance out your business progress. The same can be said of the digital footprint establishment. When you have experts working alongside you in your business operations, you are not only providing high quality and consistent services or products, you are also saving money and resources by avoiding costly operational mistakes.
Always Keep Your Customers in Your Priorities
Remember that your digital footprint doesn't just leave an impression in the online environment, but more importantly in the minds of the customers and prospects. While the bottom line of any business is to generate profit, customers are an integral part of the profit generation process. It is only right to provide the best possible product, service, and purchase experience to them. Always align your company's vision, mission, and values with how you are interacting with your customers and audiences. This way, you are making a digital lasting footprint that will stay with them in the long run.
In essence, the digital footprint can only be as good as the effort that you put into making it. The way your business makes an impact on the digital society and how it establishes its presence effectively can determine how firmly you have made the online footprint of your business. Inturn, it can determine how your business will do in the future.
Looking for The Perfect Relocatable Home for Sale?
In today's fast-paced world, the concept of a relocatable home is becoming increasingly popular. Whether you're looking to downsize, save money, or simply live a more sustainable lifestyle, relocatable homes for sale offer a unique and flexible solution. But with so many options available, how do you find the perfect relocatable home for you? In this comprehensive guide, we'll explore the different types of relocatable homes for sale, the benefits they offer, and the factors to consider when choosing the perfect one for your needs.
let's dive in and start your journey towards finding your dream relocatable home!
1. Understanding Relocatable homes for sale
Relocatable homes for sale, also known as transportable homes, prefab homes, portable homes, modular homes, or manufactured homes, are designed to be easily moved from one location to another. They are built off-site in a factory and then transported to the desired location, where they are assembled and installed on a temporary or permanent foundation. The main advantage of relocatable homes for sale is their flexibility, as they can be easily relocated if your circumstances change or you decide to move to a new location.
2. Types of Relocatable homes for sale
There are several types of relocatable homes for sale available, each with its own unique features and benefits:
Modular homes: These are built in sections, or modules, which are then transported to the site and assembled. They can be customized to suit your needs and are known for their energy efficiency and modern design.
Mobile homes: Also known as manufactured homes, these are built on a steel chassis and can be easily moved from one location to another. They are typically more affordable than other types of relocatable homes for sale but may have fewer customization options.
Granny flats: These are small, self-contained living spaces that can be added to an existing property or used as a standalone home. They are perfect for accommodating elderly relatives or adult children who want some independence while still living close to family.
Tiny homes: As the name suggests, these are compact, minimalist living spaces that prioritize functionality and simplicity. They are ideal for those looking to downsize or live a more sustainable lifestyle.
3. The Benefits of Relocatable homes for sale
There are several advantages to choosing a relocatable home, including:
Affordability: Relocatable homes for sale are typically more cost-effective than traditional homes, making them an attractive option for those looking to save money or enter the housing market for the first time.
Flexibility: The ability to move your home whenever you need to provides a level of freedom and flexibility that traditional homes simply can't offer.
Customization: Many relocatable homes for sale can be customized to suit your needs, allowing you to create a living space that reflects your unique personality and lifestyle.
Sustainability: With a smaller footprint and the option to incorporate eco-friendly materials and technologies, relocatable homes for sale can be a more environmentally friendly choice than traditional homes.
Speed of construction: Since relocatable homes for sale are built off-site, construction can be completed more quickly than with traditional homes, allowing you to move in sooner.
4. Factors to Consider When Choosing a Relocatable Home
When searching for the perfect relocatable home, there are several factors to consider:
Budget: Determine how much you can afford to spend on your relocatable home, taking into account not only the purchase price but also any additional costs associated with installation, customization, and maintenance.
Size and layout: Consider the size and layout of the home, ensuring that it meets your needs in terms of living space, storage, and functionality.
Design and aesthetics: Look for a relocatable home that reflects your personal style and preferences in terms of design, materials, and finishes.
Energy efficiency: Choose a home that is well-insulated and incorporates energy-saving features, such as double-glazed windows and energy-efficient appliances, to help reduce your ongoing utility costs.
Customization options: If you want to make changes to the home's design, layout, or finishes, ensure that the manufacturer offers a range of customization options to suit your needs.
5. Financing and Insurance Options for Relocatable homes for sale
Financing a relocatable home can be different from financing a traditional home, as some lenders may have specific requirements or restrictions. It's essential to research your options and work with a lender experienced in financing relocatable homes for sale to ensure a smooth process. Additionally, you'll need to explore insurance options for your relocatable home, as coverage may differ from that of a traditional home.
6. Finding the Right Location for Your Relocatable Home
The location of your relocatable home is crucial, as it will impact not only your lifestyle but also the home's value and potential for future relocation. Consider factors such as proximity to amenities, schools, and public transport, as well as the size and suitability of the land for your specific relocatable home type.
7. Customizing Your Relocatable Home
Many relocatable home manufacturers offer a range of customization options, allowing you to create a living space that reflects your unique personality and lifestyle. From choosing the layout and finishes to selecting appliances and fixtures, take the time to explore your options and create a home that truly meets your needs.
8. The Installation Process
Once you've chosen your relocatable home and selected a suitable location, the installation process can begin. This typically involves preparing the site, transporting the home to the location, and assembling and connecting it to utilities. It's essential to work with a reputable and experienced installation team to ensure a smooth and efficient process.
9. Maintenance and Upkeep of Your Relocatable Home
Like any home, a relocatable home requires ongoing maintenance and upkeep to keep it in good condition. This may include tasks such as painting, repairing fixtures, and maintaining appliances. Additionally, it's essential to periodically inspect the home's foundation and connections to ensure they remain secure and stable.
10. Conclusion
Finding the perfect relocatable home for you requires careful consideration of factors such as budget, size, design, and location. By taking the time to research your options and work with experienced professionals, you can enjoy the many benefits that relocatable homes for sale have to offer. Whether you're looking to downsize, save money, or live a more sustainable lifestyle, a relocatable home could be the perfect solution for you. So, start your journey today and find the relocatable home that truly meets your needs and desires.