Virtual Onboarding: Everything You Need To Know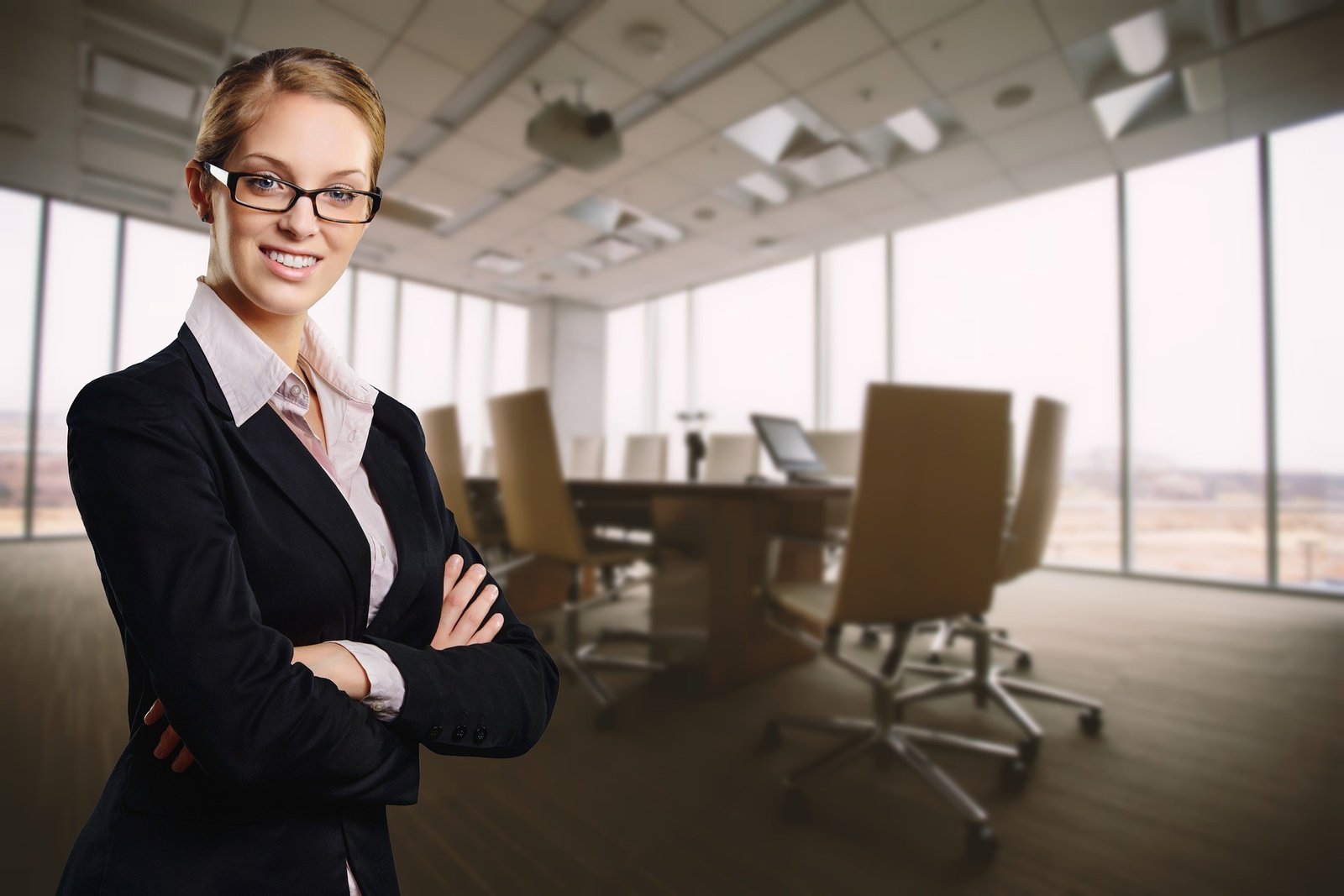 Technology has revolutionized our lives in numerous ways. As we all try to adjust to this "new normal," people move towards remote work and onboarding procedures.
You've come to the right spot if you would like to learn more about virtual onboarding. This page will explain the basics of virtual onboarding and will highlight the advantages.
What is Virtual Onboarding?
Virtual onboarding is a brand new concept. Virtual onboarding is similar to traditional onboarding but is done on the internet using video conferencing tools and online resources. These onboarding processes are effective in explaining to new employees the terms and conditions of their employment.
Companies aren't working in the same way for many years. Every circumstance requires an adjustment. Many companies have adopted the process of virtual onboarding to keep working throughout the COVID pandemic. Previously, the newly hired employees were required to learn about the company's details from the already existing colleagues working in the company for years. 
Companies have made it more convenient for employees to access online resources, webinars, and interactive sessions from their laptops to help them at any stage of their corporate journey or in the onboarding process.
Challenges of Virtual Onboarding
While virtual onboarding might appear easy, it is challenging in reality. Companies face difficulties when they begin the process of onboarding. 
The challenge is to make employees feel at ease:
One of the most challenging elements of the virtual onboarding process is making new employees feel comfortable. It is much easier for new employees to get to know their colleagues and have face-to-face conversations instead of online interactions.
Gap formation
Virtual onboarding may also cause an issue between newly-hired employees along with their managers and supervisors. When you get to meet each other every day, interact now, and then and then, getting familiar with the new workplace or new job becomes much easier for the employees and the managers. However, it's not like that in the case of virtual onboarding. Virtual onboarding doesn't allow for direct interaction between new employees and managers. Instead, it's restricted to video calls and conference calls. This automatically lowers the terms for promotion because there is insufficient direct monitoring of what the new employees are performing in their job.
Miscommunication
Communication issues are among the biggest challenges in remote onboarding. If a new employee can communicate with the company's heads directly, they quickly understand the role they play within the organization through physical examples. But suppose the freshly hired employees decide to go through virtual onboarding processes. There is a chance of miscommunication between all employees and the company's heads for the absence of direct communication and tangible examples to study. It's possible that new employees don't have a clear understanding of their roles within the company.
No harmony and teamwork:
Teamwork and harmony among employees is essential for a business to be successful. This is the toughest part of virtual onboarding. The employees lack connection with one another, they do not get to understand each other, so there remains no point of harmony in the work field, which can be quite negative for the company's image. Companies with a lack of balance, teamwork, and human connection are less profitable than those who have hired them.
Virtual Onboarding Process
Remote onboarding isn't all bad news. Organizations can ensure that their new hires get onboarded smoothly by utilizing an HR technology provider.
It is important to schedule meetings in the correct way.
Employee Engagement is the primary ingredient. You must coordinate with your team and establish a time that is convenient for your needs. In the beginning, you should plan a video conference between the new employee and the current employee to allow them to introduce themselves and get to meet one another. It will ensure that everyone is heard and ensure that you communicate with them regularly, starting from the beginning.
Keep your professionalism up while maintaining warmth
It would help if you were warm and professional when dealing with new employees. To ease stress and anxiety upon onboarding, you need to be professional with your new employees. It is essential to provide warmth to allow your employee to freely participate in team meetings.
Bring the latest technology to your employees
Many companies use advanced technology in this 21 century. One of the most important things you can do in onboarding is to provide your laptop from the company to your employees as soon as possible to help them get up to speed with the software setup and other requirements. It shows your employees how organized your organization is by delivering the required documents on time.
The importance of instilling the values of your company
It is challenging for the employee to understand the company culture and values in the virtual setting. It is best to begin the onboarding process online by explaining its culture and the code of conduct to employees immediately. This will help them quickly understand the concepts and incorporate these values into their daily routines.
Setting clear objectives and expectations
Each employee in the business has got a role to play in the progress of the company. During remote onboarding, it is crucial to make sure that new employees are well-informed about their part in the business's operations. It is important to establish clear goals and objectives and how they will be assessed over time. Transparency is the most important aspect of communication. It will allow the work process to be more enjoyable for the new team members and avoid future problems.
Make a friend
Certain newly hired employees might require a longer span to get into the organization's fold and contribute to the business's growth. It's simpler for new employees if they have a friend who they can talk to online during onboarding. This can help them learn more about the company's policies and procedures. You may also consult with an old employee or an experienced one who can help the newbie.
You must monitor the progress frequently
There is a chance of new employees not being aware of the concept of "Zoom-fatigue" due to the sheer amount of work they have to take on while also receiving calls from the team. To improve the relationship between the workplace and employees, they must collaborate with a team member who can often solve the problems and issues related to everything tech.
The process should be enjoyable
HR and Heads of Departments need to provide fresh ideas and opportunities to newly hired employees to advance and shine in their work areas. These concepts should be discussed during remote onboarding sessions so that training and learning are easier for employees who are new to the company.
HRMS software solutions in India are growing with time. With so many technical improvements in the recent past, paperless solutions are acquiring a huge user base, and as HRMS is a paperless solution the demand is increasing in India. Ultimate Business System (UBS) is providing scalable and advanced HRMS solutions to small and medium-sized organizations.
13 Tips On How To Communicate With Offshore Development Team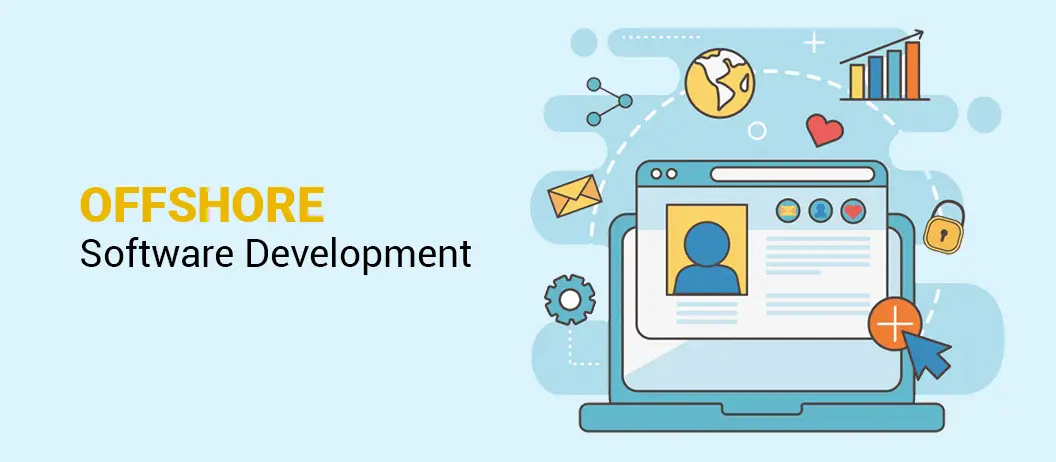 1. Establish rapport and trust
The key to a successful partnership with your offshore development team is open and frequent communication. Never forget that your remote team is simply an extension of your regular office staff. Don't be like customers who want things done for them.
Never discount the value of your remote team because they aren't physically present.
They are the ones who will help you digitally transform your business, and they are also your dedicated workforce. Thus, it is essential to maintain their enthusiasm for the task at hand.
If you decide to establish an offshore development centre, it's crucial that your remote team be involved in every facet of the project. Bring everyone closer together by sharing your plans and vision with them and soliciting their input.
Make an effort to get to know them on a personal level and show your gratitude for their efforts. Scrum's emphasis on frequent, short meetings is another useful tool for improving communication.
2. Constant Communication is the Key
Any problems with communication should be given the same amount of focus. For starters, the project's starting point and initial requirements should be crystal clear. Nonetheless, make sure to keep in touch and check in on how things are progressing regularly.
Keeping in close contact with both groups ensures that you are always aware of the latest developments. Whether there are still open questions or problems, or if everything is going according to plan.
Keep everyone in the loop about where you're headed, what you expect from them, how you plan to get there, and how you'll be working together. Numerous online resources exist for efficient performance monitoring and communication.
The team will always have multiple ways to stay in touch, regardless of the medium they use to do so, thanks to the combination of synchronised and asynchronous options.
3. Share Your Expertise with the Faraway Group
The efficiency of a team always decreases when members keep important information to themselves. Make sure your on-site and off-site developers are on the same page as far as workflows, tasks, and other operational details are concerned.
Technical documentation, spreadsheets, how-to guides, presentations, and other mediums provide access to the project's specifics. Maintain a strong relationship with your offshore development team by ensuring that your in-house team is always available to assist them.
There are many ways to write code, so it's crucial that you and your developer have a shared understanding of what needs to be accomplished, thus you should mention these requirements when looking to hire android developers. The next step is to give a full explanation, including a code comment and an explanation of the data structure they're used to. This measure will help you avoid misunderstandings right off the bat.
Both groups need to share some tried-and-true methods in order to stop reinventing the wheel and plagiarising one another's efforts. This can be done through Q&A sessions, video seminars, live training, one-on-one meetings, technical discussions, and the like.
All workers (local and remote) will benefit from this because they will have instantaneous access to the data they need to do their jobs well.
4. You Should Be Dependable and Hold Your End of the Deal
Having a leader or manager who is always there to help builds trust because it shows the team that they can count on them. It is common practise for distributed development teams to :
Those working in teams that are geographically dispersed can benefit greatly from using schedule sharing tools. Managers and teammates can easily stay in touch and informed of each other's availability.
Maintain Consistent Contact: Report-driven communication shows accountability, whether it's daily or biweekly check-ins, sharing status updates, or working together in a project management platform.
5. Ought To Be Clearly Expected
Typical Weekly Duties
How do I locate the assignment?
Responsibility for an undertaking
Organizational mechanisms for handling problems and answering concerns
Having a set schedule of work hours every week
6. Specify Everything Clearly
Sharing your vision has a significant effect on the project once you realise that communication is the primary key. Where do you think most businesses go wrong, and what can be done about it? Attempting to maintain the interest of their remote workforce, they start providing them with too much background material.
It's crucial that you communicate the company's goals to the offshore developers it hires and that you don't lose sight of the message's intended recipient. When there is an excess of description, it is distracting. Stay consistent in your communication, and check in with your remote team to see how they can help you carry out your vision.
Keep in mind that your offshore development team is physically located elsewhere. In order to keep them interested and productive, you should use their native language when communicating the impact of their work on the company.
It makes no difference if your team works from a nearby office or across the globe. When a group of people has agreed to work on your project, they are acting as an extension of your own organisation. Your duty is to show them appreciation and give them useful criticism.
They'll stop feeling like mindless task-rabbits and start realising the impact they're making on the company's bottom line. To top it all off, your offshore development team will be more committed and productive as a result.
7. Hand Off The Buck Smartly
Do you take into account the fact that each developer you employ will bring a unique set of skills and knowledge to the table?
It is common practise to designate a more seasoned worker as the project's manager. Then, that person is in charge of learning everything there is to know about the project on time and keeping track of the release schedule.
If you and your Project Manager have an open line of communication, you'll be better equipped to respond to business fluctuations and changes.
Put someone in charge of the project who can take in more information about the company on a consistent basis. Also, they need to know how to adjust the team's performance accordingly. It's important to remind everyone once in a while of the bigger picture.
8. Establish Protocols for the Offshore Group
A lot can be gained by adhering to some very basic guidelines. When the topic at hand requires a formal tone, email is sent; when it's more casual, Skype or Slack is used. Schedule regular meeting times.
You need to pick a method of internal communication that works for everyone, whether they work in the office or from home. You shouldn't let physical distance stop you from hiring a developer, whether they specialise in the front or back end.
9. Designate a specific function for each medium of communication
Managing multiple channels of daily communication like email, Slack, Skype, and a few others can be exhausting. It's possible that having too many ways to get in touch will just end up being a nuisance.
The best you can do is standardise the process by assigning each platform a unique task. Slack could be used for project updates, emails for client communication, and Skype for meetings only.
Be sure to keep your offshore developers in the loop no matter how you divide up tasks.
10. Watch Your Tone of Voice Very Carefully
The majority of your conversations with your offshore developers will be conducted via text. The person you're communicating with might take what you send as purely informative even if you intend otherwise. Clear communication, free of sarcasm and occasional use of emojis can help prevent this to a similar extent.
In order to better understand the other person and tailor your communication to them, it's best to use video or audio calls whenever possible.
Productivity increases when people are able to hear and watch one another work. Having conversations in this way allows you to get to know your team members on a deeper level because of their honesty. The type of working relationship you would like to have is forged through careful attention to various details.
11. Benefit from the Time Zone Disturbance
Your dedicated offshore developers and the in-house team may be able to communicate with one another, but they may not always know when to do so. The time difference presents significant obstacles, but these can be overcome in a variety of ways.
To do this, you should look for windows of time when your schedules overlap with those of your offshore development team and organise your tasks accordingly.
12. Make the Most of Online Collaboration Tools
Project management and issue tracking are handled with the help of software like Jira and Trello. Jira was built for the Agile development methodology and is therefore best suited for larger development projects. However, Trello's reach extends beyond the realm of information technology.
Slack and Skype are two options for instant messaging. Both are common in the business world, albeit with different applications and quirks depending on the size of the enterprise. Slack's functionalities include a chat room, a file-sharing system, a discussion forum, and more. Files can be uploaded, downloaded, and managed within Skype. The best course of action is the one you choose.
13. Don't hold back on fully embracing your remote team
You should go beyond just talking to your remote team and actually get to know them as people. A key differentiator between the established projects and the rest is the degree to which clients integrate with the remote team. Working effectively with a specialised development team involves the following:
Putting forth a sincere attempt to become acquainted with the remote team's constituents Sharing the company's mission will make employees feel like they're contributing to something bigger.
Just as you know everything there is to know about your in-house team, you should also know everything there is to know about your offshore team. This will be useful in the long run.
When it comes to company growth, the offshore team should always be kept in the know. Regardless of their physical location, remote teams are always looking for ways to connect with the company's vision.
Take charge of the communication between your management team and the developers working offshore. A long-term working relationship is what we envision for our companies. Provide constructive criticism, and then present yourself as a collaborator rather than a strategic customer.
Concluding Remarks
Building productive relationships and channels of communication with your in-house and remote developers is crucial to the success of your business. It is entirely up to you whether your surroundings are conducive to health and well-being or to stress and anxiety.
You should remember that there are guidelines to the communication process that must be followed. Utilize accessible means of communication. Each group should take the other into consideration and listen to their ideas. It's important for them to remember that they're all working towards the same thing: the successful completion of the task at hand.
Great product development is an adventure. There is a plethora of advantages to collaborating with an offshore development team based in another country. It functions most optimally when there is open dialogue, honesty, a solid foundation of trust, and an appreciation for one another's perspectives.