What Business can I start Online?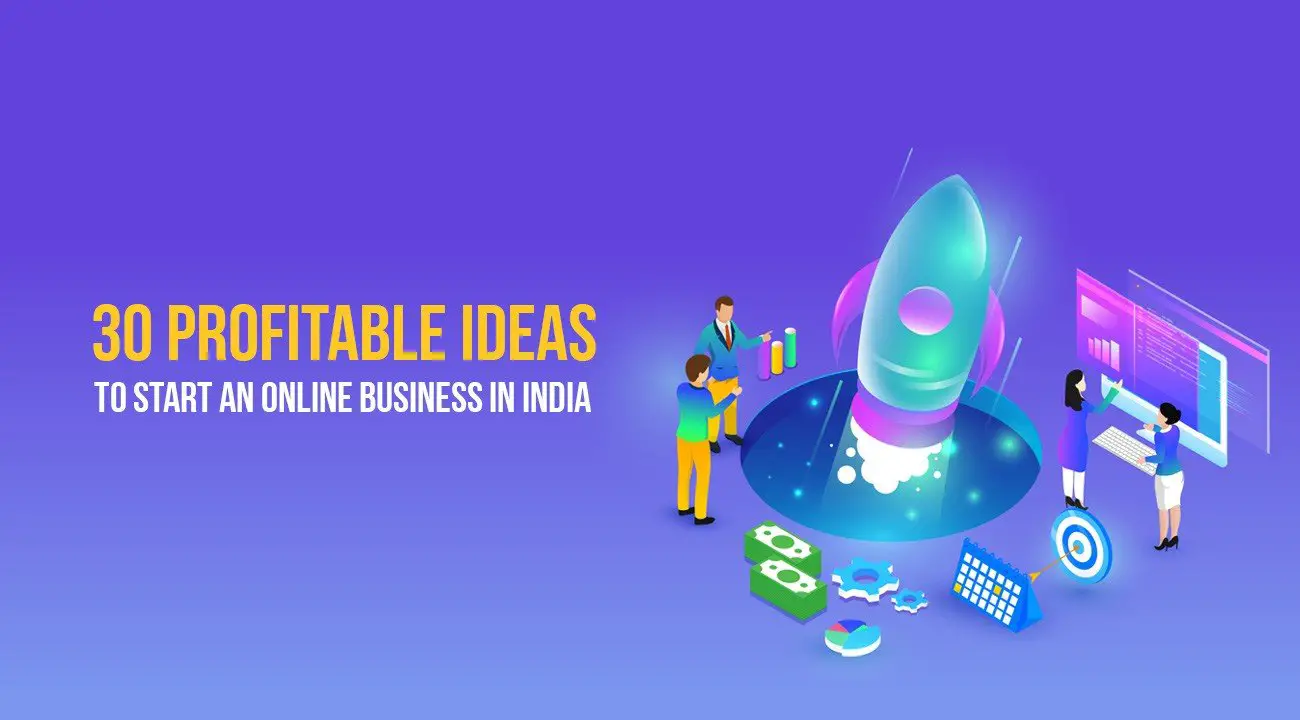 Some of the biggest companies in the world sell their products online. Think of Amazon, Netflix, and eBay. They make millions of dollars each year while having almost zero physical retail stores.
Luckily, it's not just the big businesses that make money online. Thousands of students, stay-at-home moms, and retirees are making decent incomes working from home. And what kinds of businesses do they run?
An Affiliate Marketing Website
Affiliate marketing is a straightforward business. You promote a company's products on your website and get commissions for each item you help sell. Let's say you decide to market gaming laptops on Amazon.
Amazon could give you a 5% commission for each laptop you help sell. Assuming each laptop costs $1000, you could earn $50 for every new customer you recommend to Amazon.
The secret of affiliate marketing is to find as many customers as possible. And in doing so, you could easily earn $1000-$10,000 each month. Some people earn more, especially experienced marketers.
Is affiliate marketing a lot of work? Yes, you must work hard to drive traffic to your website. That means you need to know how to write content that sells, SEO and marketing. Otherwise, you'll never make money if no one visits your site.
A Tutorial Business
Are you an expert at something? And by something we mean anything that people find value in, from dancing and knitting to programming and writing. In today's world of the Internet everywhere, more and more people are learning new skills online.
So, if you have a skill you can teach people through the Internet, it could turn out to be a successful business. There are different platforms for tutoring people:
YouTube for videos
Websites for videos and texts
Social media for small bits
Twitch for Gaming
Instagram for visual products
YouTube works best if you are a beginner and you want a platform with an available audience. But it's not the best place for everything. If you want to teach people how to write well, a website is the best option. 
Twitch, on the other end, is a dedicated platform for gamers. So, it's logically the best place for someone who wants to educate, inform or entertain video gaming fans.
An Online Gaming Platform
Gaming is a huge topic in 2020. Valued at more than $100 billion, it's bigger than Facebook, Hollywood and the music industry combined. That being said, it comes with plenty of business opportunities
For starters, you could start a site to host browser games from indie developers. Or you could launch an app where people can play casino games for fun. And if you have the capital required, you could launch a subscription platform where people play popular video games.
The best part of gaming platforms is that you don't need to be a developer. Some great NZ casinos exist with games leased from independent developers. Others have a few games built by an in-house team while the rest come from third-party software providers. 
A Blog
Blogging is one of the simplest ways to make money online. All you need is a platform to write content and a way to monetize it. Let' say you decide to blog about vegan recipes. You could monetize your blog in several ways:
Adverts
Affiliate links
Selling eBooks
Charging for guest posts
Coaching people through private webinars
Before you start a blog, though, pick a niche wisely. Don't rush to write about slot machines because Crickeyslots.com succeeded in doing it. However, you can visit the website to check out how they do it. Henceforth, you can get a good idea of how a successful site looks like. 
Blogging also asks for a lot of commitment. You might have the right niche but fail because you don't write top-notch content or don't market it as much as you should. In blogging, it's all about building an audience. Once you have traffic, you can make enough money to turn your blog into a full-time job.
An eBook Business
Who said you must be James Patterson-like to be a successful author? In the world of e-Book writing, anyone can be an author. And depending on how they promote their books, they could earn a lot more than naturally talented authors.
There are two ways to build an eBook business. You can write books in your areas of passion or hire people to write content on a wide range of topics. That way, your primary business will be to sell these books.
The second option is better for people who don't like to write. It's also an excellent way to scale your business. James Patterson does it, anyway and so do many award-winning authors.
How do you sell eBooks? 
Amazon
Book Baby
E-Junkie
Seize
Payhip.com
Blurb
To increase sales, you can also launch your eBook website. Having your site also ensures you don't have to split the money with anyone.
E-Commerce Store
Multiple studies show that more and more people are shopping online. That means there's an increasing demand for e-commerce stores. Companies like Amazon and eBay command significant portions of traffic from shoppers.
However, there's still room for small retailers who might be targeting a specific locality or sell a niche product. You could also launch a website to sell general merchandise. And depending on how your brand and promote it, you could succeed.
Before you start an e-commerce store, however, consider these questions:
Is there a demand for what you plan to sell?
Is it profitable?
Can you beat the existing competition?
Does the industry face a unique problem you can solve?
How will you solve it?
For starters, you need to sell profitable products that people buy regularly. If not purchased frequently, there should be a demand for them. For example, people don't buy $3000 DSLR cameras weekly. But there's a demand for them.
Can you beat the existing competition? That's where your branding comes in. If the industry has a problem, let's say a customer service issue, you could solve it. And in doing so, you'll be able to beat rival businesses and scare your store.
How2Invest: A Comprehensive Guide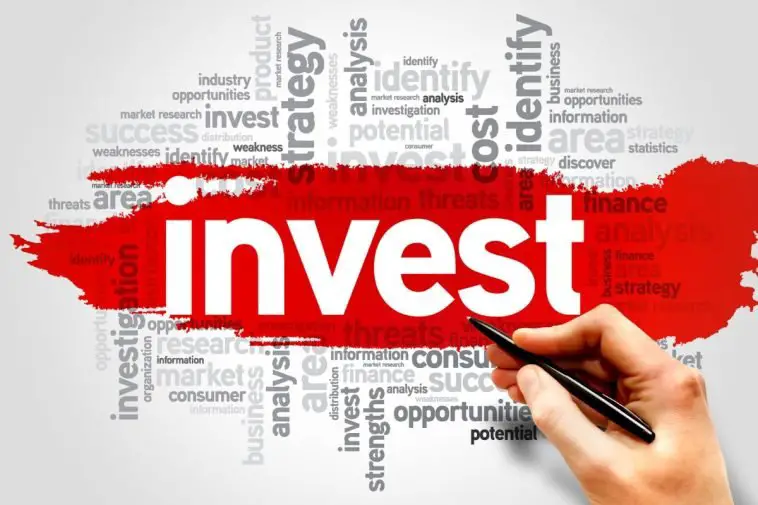 How2invest: Investing can be a powerful tool for individuals looking to grow their wealth over time. Whether you're saving for retirement, planning for a major purchase, or simply looking to build your financial security, understanding the basics of investment is crucial. In this comprehensive guide, we will take you through the process of investing, from understanding what investing is all about to managing your investment portfolio effectively. So, let's dive in!
Understanding the Basics of Investment
What is Investing?
Investing refers to the act of allocating money or resources with the expectation of generating income or profit in the future. It is a strategic decision that individuals and organizations make to make their money work for them. While some people might associate investing primarily with the stock market, it encompasses a broader range of opportunities, including real estate, bonds, mutual funds, and more.
When you invest, you are essentially putting your money to work in various assets or ventures with the hope of earning a return on your investment. This return can come in the form of capital appreciation, where the value of your investment increases over time, or through regular income payments, such as dividends or interest.
Investing is not a get-rich-quick scheme; it requires careful consideration, research, and a long-term perspective. It involves assessing the potential risks and rewards of different investment options and making informed decisions based on your financial goals, risk tolerance, and time horizon.
Why is Investing Important?
Investing is crucial for several reasons. First and foremost, it allows your money to work for you, potentially generating higher returns compared to keeping your funds in a traditional savings account. While savings accounts provide a safe place to store your money, they often offer minimal interest rates that may not keep up with inflation.
By investing, you have the opportunity to earn a higher rate of return on your money, which can help you achieve your financial goals faster. Whether you are saving for retirement, buying a home, or funding your child's education, investing can provide the growth and income needed to reach these milestones.
Additionally, investing helps beat inflation, protecting your purchasing power over time. Inflation refers to the general increase in prices of goods and services over time, which erodes the value of money. By investing in assets that have the potential to outpace inflation, you can ensure that your money retains its value and continues to grow.
Lastly, investing provides an opportunity to diversify your financial portfolio, reducing risk and opening doors for future financial security. Diversification involves spreading your investments across different asset classes, industries, and geographic regions. By diversifying, you can mitigate the impact of any single investment performing poorly and increase the likelihood of achieving consistent returns.
Investing also allows you to participate in the growth of different sectors and industries, which can lead to new opportunities and potential wealth creation. It enables you to support companies and industries that align with your values and beliefs, contributing to positive social and environmental change.
Different Types of Investments
Investments come in various forms, each with its own risk and return characteristics. It is important to understand the different types of investments available to make informed decisions that align with your financial goals and risk tolerance.
Stocks: Stocks represent ownership in a company and offer potential capital appreciation. When you buy shares of a company's stock, you become a partial owner and have the opportunity to benefit from the company's success. Stocks can provide both short-term and long-term returns, but they also carry a higher level of risk compared to other investment options.
Bonds: Bonds are debt instruments issued by governments or corporations. When you invest in bonds, you are essentially lending money to the issuer in exchange for regular interest payments over a specified period. Bonds are generally considered less risky than stocks and provide a fixed income stream, making them attractive to income-focused investors.
Real Estate: Real estate investments involve buying properties, which can generate rental income or appreciate in value over time. Real estate can provide both income and capital appreciation, making it a popular investment option for those looking to diversify their portfolio. However, real estate investments require careful research and management.
Mutual Funds: Mutual funds pool money from multiple investors to invest in a diversified portfolio of stocks, bonds, or other assets. They are managed by professional fund managers who make investment decisions on behalf of the investors. Mutual funds offer diversification and are suitable for investors who prefer a hands-off approach to investing.
Exchange-Traded Funds (ETFs): ETFs function similarly to mutual funds but trade like individual stocks on the stock exchange. They provide investors with exposure to a specific market index, sector, or asset class. ETFs offer flexibility and liquidity, allowing investors to buy and sell shares throughout the trading day.
Alternative Investments: Apart from traditional investment options, there are alternative investments, such as commodities, hedge funds, and private equity. These investments tend to have higher risk but potentially higher returns. Commodities include physical assets like gold, oil, or agricultural products. Hedge funds are investment vehicles that pool money from high-net-worth individuals and institutional investors to employ various investment strategies. Private equity involves investing in privately-held companies or assets that are not publicly traded.
It is important to note that each investment option comes with its own set of risks and rewards. Before investing, it is advisable to consult with a financial advisor or do thorough research to understand the potential risks, returns, and suitability of each investment option for your specific circumstances.
Setting Your Investment Goals
Short-Term vs Long-Term Goals
Before you start investing, it's crucial to determine your investment goals. Short-term goals typically have a time horizon of less than three years and may include saving for a vacation or a down payment on a house. Long-term goals, on the other hand, have a time horizon of five years or more and may include funding your child's education or planning for retirement.
To effectively set your investment goals, consider your financial obligations, risk tolerance, and time frame. Short-term goals usually require more conservative investments, prioritizing capital preservation, while long-term goals may allow for more aggressive investment strategies aimed at capital appreciation.
Risk Tolerance and Investment Goals
Every investor has a different risk tolerance based on their personal circumstances and preferences. Risk tolerance refers to your willingness and ability to accept the potential loss in pursuit of higher returns. If you have a high risk tolerance, you may be comfortable with more volatile investments. In contrast, if you have a low risk tolerance, you may prefer more stable investments, even if the returns are more modest.
When setting your investment goals, assess your risk tolerance objectively. Consider factors such as your financial stability, time horizon, and emotional capacity to handle market fluctuations. A financial advisor can be an excellent resource to help you determine your risk tolerance and align it with your investment goals.
How to Start Investing
Opening an Investment Account
Once you've established your investment goals and determined your risk tolerance, the next step is to open an investment account. There are various types of investment accounts, such as brokerage accounts, retirement accounts like IRAs or 401(k)s, and education savings accounts like 529 plans. Choose the account type that aligns with your investment goals and tax considerations.
Many financial institutions offer online platforms that make it easy to open an investment account. You'll need to provide personal information, such as your Social Security number, proof of identity, and funding for your account.
Choosing Your First Investment
With your investment account set up, it's time to choose your first investment. The options can seem overwhelming, but the key is to start simple and gradually expand your portfolio as you gain experience and knowledge. Consider investing in low-cost index funds or exchange-traded funds (ETFs) that offer broad market exposure.
Research and analyze the investment options available to you. Look for investments that align with your risk tolerance, investment goals, and time horizon. Diversifying your investments across different asset classes can also help manage risk.
Investment Strategies
Diversification and Its Importance
Diversification is a fundamental investment strategy that involves spreading your investments across different assets, sectors, or geographic locations. By diversifying, you can potentially reduce risk by not putting all your eggs in one basket. For example, if one investment performs poorly, the impact on your overall portfolio is mitigated by the other investments.
Diversification can be achieved through asset allocation, where you allocate your investment capital across different classes like stocks, bonds, and cash. It's also important to diversify within each asset class, investing in a variety of companies, industries, or regions.
Active vs Passive Investing
When it comes to investing, there are two main approaches: active and passive investing. Active investing involves actively buying and selling investments to outperform the market. This strategy requires more time, research, and expertise. Passive investing, on the other hand, aims to match the performance of a specific market index. It involves investing in low-cost index funds or ETFs. Passive investing is popular due to its simplicity and lower fees.
Both approaches have their pros and cons, so it's important to consider your investment goals, risk tolerance, and time commitment before choosing a strategy.
Managing Your Investment Portfolio
Regular Monitoring and Adjustments
Once you have your investment portfolio in place, it's essential to regularly monitor its performance and make necessary adjustments. Monitor how your investments are performing relative to your goals and risk tolerance. If your investments deviate significantly from your targets, consider rebalancing your portfolio by buying or selling assets to get back on track.
Stay informed about market trends and economic indicators that may affect your investments. However, avoid making impulsive decisions based on short-term market fluctuations. Instead, focus on the long-term performance and objectives of your portfolio.
Dealing with Market Fluctuations
Markets are inherently volatile, and it's crucial to remain calm during periods of fluctuations. Avoid making emotional decisions based on short-term market movements. Instead, maintain a disciplined approach by sticking to your long-term investment strategy.
Consider automating your investments through systematic investment plans (SIPs) or dollar-cost averaging. These strategies involve investing a fixed amount regularly, regardless of market conditions. By investing consistently over time, you can potentially benefit from both market downturns and upturns.
By following this comprehensive guide, you now have a solid understanding of the basics of investing and how to start building your investment portfolio. Remember, investing is a long-term commitment that requires ongoing monitoring and adjustment. Stay focused on your goals, diversify your investments, and seek professional advice when needed. With time and patience, your investments have the potential to grow and provide financial security for the future.