How to Eliminate Undesired Search Results from Google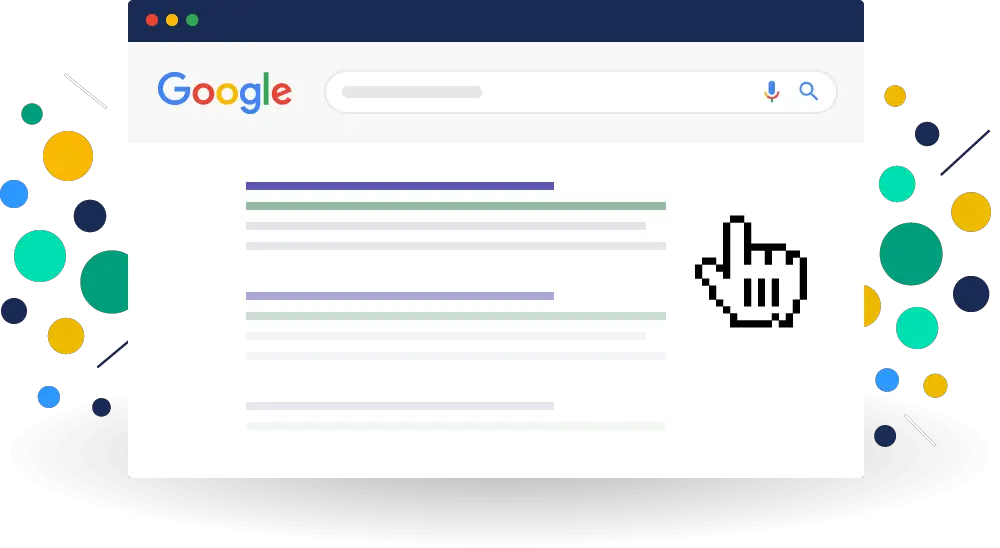 Is there information existing in Google search results hampering your reputation? If some information gets prominent online, then Google keeps on recrawling and circulating it. No person or company can afford a blot to their online image! They can: 
Lose their potential clients. 
Affect relationships with partner companies in the long run.
Employees start leaving the company.
Other countries are not accepting the visa.
So, it is necessary to stop this chain effect to negate its ill effects. There are several measures that you can take early on. As and when you come to know about its presence, it is vital to act upon it. 
This article will discuss how webmasters can help you, remove the source of information, approach other sources, or take a legal route.
Google is the search engine that uses spiders to link data from websites and other sources. And if anything comes on the first Google page, it automatically gets higher priority. In this process, your accomplishments and positive comments go down the list. Deleting or suppressing them is the best option. Let's see what all you can do:
See the possible sources in your control.
Have you seen your blog on WordPress, Wix, or Joomla? It is better to delete misinformation from these blog websites. You can have a look at the company website or services website. Does it contain any irrelevant data? Cross-check for any flaws in updating data by mistake.
The third source is social media platforms. There could be a problem at your team's end in putting up the posts over Facebook, Twitter, Youtube, LinkedIn, and the like. Cover up these sections thoroughly! If you find any inaccuracy, deal with it immediately.
Use reverse SEO to suppress the content.
SEO is the best tool to optimize your content and improve its online presence. SEO professionals work on increasing the traffic on web pages. However, you can constructively use reverse SEO to decrease the visibility of your data on the web. 
Reverse SEO is effective in suppressing unwanted information. So, it is the most helpful method to divert the attention of search engines and users.
Now, the question arises how to crush and restrict the harmful content? It operates by burying the content deep down the drains that search engines can't detect. It is possible by:
Update new and existing content. Optimize and share it to the extent that its importance increases.
Adjust the priority of search engines by finding what users are looking for. When you put such content online, it serves as a better source of knowledge.
Create high-quality posts and bring more traffic to them with content marketing and posting guest blogs.
Be more active on social media and use link-building strategies. It will bring more link juice on relevant web pages.
You can even hire SEO experts to conduct reverse SEO and follow best SEO practices to suppress unwanted online content.
Target third-party sites if they own the data
Some websites are easy to deal with. There is the provision of 'opting out' or 'unsubscribe.' In this case, your content will automatically become irrelevant on these sites.
There are many forums and internet communities. The popular ones are Facebook groups, WhatsApp groups, Reddit, Quora, and Google Answers. Sometimes, it is not reasonable to erase your data. 
But, yes, you can change your name to the anonymous name "XYZ." So, search engines can't reach you directly. You can block or delete these accounts later on.
Some publications have a strict policy not to remove any content. So, asking them to delete negative data is a challenge. Incorrect or fake news catches hold of their reader's mind. However, you can send a request to them. 
There are several ways to contact them like "Editor's information," "Contact us." You can give them a private message or call telling them about your status. If they understand enough, they'll consider your request.
Approach Google for content removal 
Once information gets deleted from your sources, you can submit a file to Google Search Console. Google will deindex the submitted web pages within a month.
Other than that, Google develops knowledge graphs by collecting data from different sources. It uses machine learning to collect, compile, and display content to the users. If you have credible recognition online, you're an entity. Entities can alter their Google knowledge graphs.
Sometimes, the information is not present at the source. Still, its caches are present on Google. Google generates cache for accessing web pages early anytime later. Caches remain on the internet for a couple of days together.
You can follow the process of removing outdated content from Google search:
Enter your web page URL that is appearing online.
Submit this request to get approved.
Google will remove the content within a day or two after submitting the request.
Other ways to address your issue
Contact webmasters
Webmasters are professionals who can tweak web pages codes to help you. 
Ask them to delete the page from Google or Bing indexing.
They can make changes to the HTML codes. If a web page contains your company name or other sensitive information, webmasters can make undetectable changes to it.
Webmasters can add Noindex or Nofollow in the HTML source code.
What to do if information violates your privacy, copyright, or related issues?
Google is subject to remove any content that violates one's privacy or copyright issues. Moreover, you can register a charge with the help of a legal attorney. They will deal better with this:
Pornography: No search engines will allow its supply if the content contains any pornographic images or videos.
DMCA takedown: Information infringing digital intellectual property issues get blocked there and then. All search engines and platforms take down any media copied from sources. For example, Youtube videos, songs, and other data.
Financial theft: Search engines take financial theft or related information stealing very seriously. Google will remove it on the YMYL grounds. 
Sexual exploitation or abuse: Google doesn't tolerate any illegal data. You can ask search engines to delete content containing sexually explicit information.
Conclusion
In brief, hurry up the procedure of getting rid of search results that play with your online status and prestige. These are the best methods:
First of all, target your blogs, website, and social media sites.
Contact webmasters to delete the page online.
Google accepts to remove the copyright or private information.
Hire a legal advisor or lawyer to solve your digital defamation case.
You can adopt any of the strategies mentioned above in the article that is more relevant to your issue. 
Understanding FOPX: A Comprehensive Guide for SEO Writers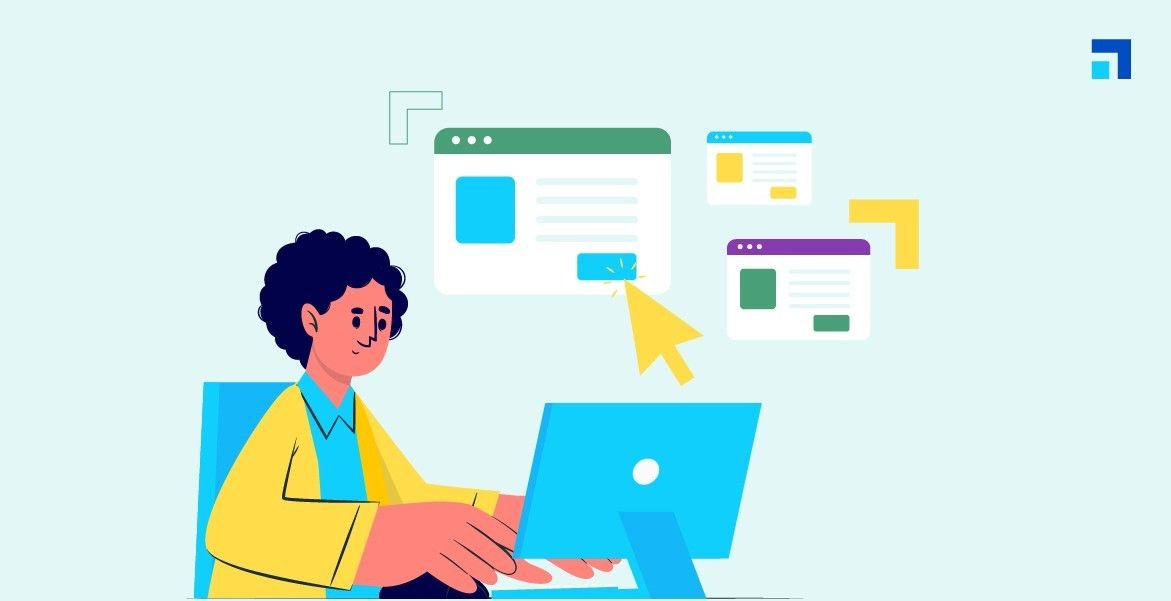 As an SEO writer, you know that creating great content is only half the battle. For your content to be effective, it must be optimized for search engines. One important factor in SEO optimization is fopx. In this article, we will take a deep dive into fopx, its importance, and how to optimize for it.
What is FOPX?
FOPX is an acronym that stands for "frequency of occurrence times position." In simpler terms, it refers to the number of times a keyword appears in a piece of content multiplied by the position of each occurrence. Fopx is used by search engines to determine the relevance of a piece of content to a search query.
Fopx was first introduced in the early days of search engine optimization. However, it is still relevant today as search engines continue to evolve and become more sophisticated.
FOPX and SEO
Fopx plays a crucial role in SEO optimization. Search engines use fopx to determine the relevance of a piece of content to a search query. The higher the fopx of a keyword, the more likely it is to be considered relevant by search engines.
For example, let's say you're writing an article about "dog training." If the keyword "dog training" appears frequently throughout the article and is placed in prominent positions (such as the title, headings, and first paragraph), the article is more likely to be considered relevant to a search query for "dog training."
Factors Affecting FOPX
Several factors affect fopx, including keyword density, content length, and the use of synonyms.
Keyword density refers to the number of times a keyword appears in a piece of content compared to the total number of words in the content. The ideal keyword density varies depending on the length of the content, but generally, a keyword density of 1-2% is considered optimal.
Content length also affects fopx. Longer content allows for more opportunities to use the keyword, increasing the fopx. However, it is essential to ensure that the content remains relevant and informative.
Using synonyms can also help to increase fopx. Synonyms provide an opportunity to use variations of the keyword, making the content more diverse and less repetitive.
How to Improve FOPX
Improving fopx is crucial for effective SEO optimization. There are several best practices for improving fopx, such as using the keyword in the title, headings, and first paragraph of the content.
Tools such as Yoast SEO can also help to improve fopx by providing suggestions for keyword placement and density. However, it is essential to use these tools with caution and ensure that the content remains relevant and informative.
Other best practices for improving fopx include using variations of the keyword, using keyword-rich anchor text for internal links, and avoiding overuse of the keyword, which can result in keyword stuffing.
It is also crucial to avoid common mistakes when optimizing for fopx, such as sacrificing quality for keyword density, ignoring user experience, and neglecting the importance of long-tail keywords.
The Impact of FOPX on User Experience
While fopx is essential for SEO optimization, it is crucial to consider its impact on user experience. Users are looking for informative and engaging content that answers their questions and provides value.
Focusing too much on fopx can result in content that feels repetitive and unnatural. It is essential to strike a balance between optimizing for fopx and providing a positive user experience.
Conclusion
Fopx plays a critical role in SEO optimization. By understanding the factors that affect fopx and implementing best practices for optimizing for it, you can create content that is both relevant to search queries and engaging for users.
However, it is essential to remember that fopx should not come at the expense of user experience. By striking a balance between fopx and user experience, you can create content that is both optimized for search engines and valuable for users.
In conclusion, by understanding and implementing the best practices for fopx, you can create content that ranks well in search engines while also providing value to your audience.
FAQs
What is the ideal keyword density for fopx?
The ideal keyword density for fopx varies depending on the length of the content, but generally, a keyword density of 1-2% is considered optimal.
Can overuse of keywords negatively impact fopx?
Yes, overuse of keywords can result in keyword stuffing, which can negatively impact fopx and result in a penalty from search engines.
Are long-tail keywords important for fopx?
Yes, long-tail keywords can be important for fopx as they often have lower competition and can be easier to rank for.
How can I improve fopx without sacrificing user experience?
To improve fopx without sacrificing user experience, focus on creating informative and engaging content that answers users' questions and provides value while incorporating the keyword in a natural and organic way.
What is the relationship between fopx and search engine rankings?
Fopx is one of the factors that search engines use to determine the relevance of a piece of content to a search query, which can impact search engine rankings.