What SEO Consultants should be able to do and how can they help you?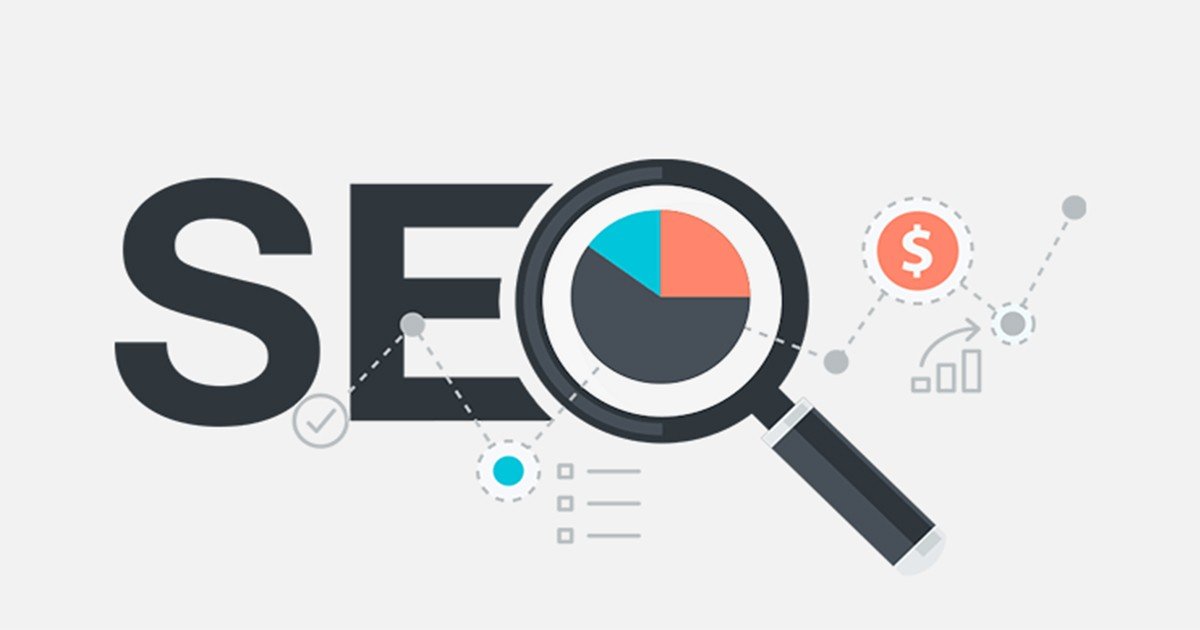 Before embarking on a full search engine optimization, it is necessary to perform a preliminary SEO audit that identifies the most significant problems to be corrected first. To determine the vector of further development, set priorities, and develop a search engine promotion strategy, you need someone who can explain all this easily and simply. That person is the SEO consultant.
Who are SEO consultants?
An SEO consultant is the same website promotion specialist, but with a broader perspective and an analytical mind. If it is a consultant in an agency, it is necessary to know that this position is occupied by people with good communication skills, because they usually have to explain technical concepts related to the promotion of a client's website in an understandable language.
They are a Local SEO Consultant who acts as a link in the "client-provider" connection.
What are the tasks that SEOs solve, what do they face, and what is SEO, that's what we want to talk about today?
Website promotion: why is it necessary?
Modern commerce seems to be moving away from fixed points of sale and the provision of certain types of services "on-site". Today, a wide range of work and products can be found on the Internet. Only instead of outlets, there are websites, all fighting for the top spot in search results. Why try to get into the top spots?
As trivial and simple as it may sound, to make money if it is a commercial enterprise, or to spread important information if it is an information portal. Search engine experts have concluded in numerous studies that the first page of the SERP (Search Engine Results Page) accounts for 4/5 of all traffic. The first page of search results includes 10 websites. So, in order not to be limited to the remaining 20% of all users, you need to position yourself exactly in the TOP 10 as the best local SEO consultant company.
More traffic means more profits. Of course, there are nuances, because even a large influx of users does not guarantee an increase in sales. This is where search engine optimization (SEO) comes in to help determine the target audience.
What is the job of an SEO consultant?
An SEO consultant's job is by no means limited to contacting a client. It is the same ordinary SEO who analyzes a web resource, structures the received data, and, based on it, develops an effective strategy for successful promotion to the top of the search results.
As we wrote above, reaching the top positions in the search engine leads to higher profits. In addition to highlighting the website itself, it is very important to define the target group. Because if it is not properly defined, the whole strategy built around it will not yield results. To make you understand the importance of determining the target audience (TA), we will explain it with an example:
Vasya walks into his warm and welcoming office where he works as a sales representative. And then there is a knock on the door – a man enters the office and gradually begins his prepared monologue, during which it turns out that he is offering to buy a cover for car seats. Vasya doesn't even have a driver's license – he came by bike.
This is an example of a wrong definition of the target audience. On the Internet, we always find the same images. Of course, there is a chance that someone will agree, but the probability is very low. This raises the question of what you would do: send the cover salesman to the office without giving any information about the potential buyer's hobbies, the presence of a car, and other useful data, or advise 10-15 people who have cars that need cosmetic updates? Of course, the second option is cheaper, faster and, more effective.
In addition to determining the target group, the SEO analyst also analyzes the structure of a website, performs a technical and UX audit, and checks the internal and external optimization configuration.
Often, the work of an SEO specialist touches on internet marketing, which he or she must at least know well.
What does an SEO consultant do?
Let's take a closer and more detailed look at the problems that an SEO specialist solves:
A complete audit of the website: Check the technical state, the usability, the quality of the content, the visibility in the search results

Market analysis: competitors, their strategies, their strengths, and weaknesses

Formation of the semantic core (SY) by grouping search queries and identifying the most important and strongest ones in terms of conversion

Correcting tags and meta-tags

Preparation of technical specifications for a writer based on the developed semantics

Evaluation of the link profile and development of a strategy to improve it

Implementation of internal links

Conduct work to improve usability indicators: structure content, set up navigation, analyze behavioral factors – anything related to usability

Ongoing contact with writers, designers, programmers, and clients

Collecting data on website visibility, positions

Continuous monitoring of changes related to ranking factors and search engine updates

Provide the collected information in the form of a report: lists, graphs, presentations, recommendations

Estimate the budget required for each of the elements (if necessary) and set an indicative timeline.
80 to 90 % of the above points are realized by the SEO himself, the rest is entrusted to the writers and programmers, whose actions are controlled by the one who.
What should an SEO consultant know?
To do his job successfully, an SEO specialist must have good knowledge of:
Basic principles of website ranking

Internet marketing techniques

Principles of creating quality content

Blank ways to increase the mass of links

Basic analytics programs: Ahrefs, Google Analytics, Screaming Frog, Serpstat, Yandex Wordstat, Key Collector, etc. 
Basics of HTML and CSS programming.
These are the minimum requirements that a Digital Marketing Agency must have to successfully analyze and improve the visibility indicators of a website.
The effectiveness of an SEO's work also depends on his experience, practical knowledge, and ability to follow and adapt quickly to trends and constantly changing ranking algorithms.
We, therefore, conclude that an SEO specialist is a person with a broad profile.
Web site promotion strategies
For successful project promotion, it is necessary to develop a clear strategy: where to start, when to start, what to use, what to get rid of, etc.
It is important not to rely only on online templates and checklists to define a strategy. The state of websites is always different, situations are never the same, so you need to be able to develop an SEO strategy that achieves the goal as quickly and efficiently as possible. To this end, consultations are carried out to evaluate the state of the web resource and the "strength" of competitors.
To promote each project, a strategy is developed, consisting of 4 main points:
Functional

Content 

Design / Usability

Improvement of the traffic
The first point is to implement the functionality to improve the behavioral factors, i.e. the indicators that the search engine uses to determine the usability of the website. How does it do that? Simply put, if a user visits the site and then quickly leaves, the obvious conclusion is that they did not find the information they needed. With a cyclical repetition of these actions, the search engine decides that the website does not meet the requirements of the query and downgrades it in the search results.
Content is one of the most important ranking factors. The better it is, the more unique and useful it is, and the better it is for the user and the search engine. With its help, we can build customer loyalty. The website content can be considered as a communication tool with the user: You try to express your thoughts most effectively, you make sure that the visitor has no questions, and if he has questions, the answers to them should be published on your website.
Nowadays, search robots can determine the usefulness of texts. Modern ranking algorithms are sometimes amazing. For example, Google uses artificial intelligence to detect synonymous environments in a text.
Even if the website is in the first place and has a nice design, the customer will not stay there if he does not get an answer to his question. Content plays a very important role in the successful promotion of a website.
The usability of a website depends on the clarity of the interface for the user. The simpler, more informative, and intuitive the system, the better for everyone. The promotion of a website nowadays depends heavily on UX factors.
And the last point is to improve the number of visitors. All of the above should lead to an increase in website metrics, but in some search engines, the number and quality of links leading to your web resource play an important role. This is one of the reasons why the work of an SEO consultant includes competitive analysis.
Increasing the mass of links and awareness of a website on the Internet is a big part of SEO work.
Sometimes promoting a website requires solving problems only in one of the above-mentioned directions, and sometimes it is necessary to work on each point, and only then the result will be visible.
During the consultation, you will immediately know which direction has been chosen and which work will be done first.
Why order SEO consultations?
An SEO consultant can be done for a variety of reasons.
Low traffic is one of the most common reasons to request an SEO consultation. The website's presence is not profitable or does not meet its potential. If the reason is clear enough, a quick audit will reveal it, after which a decision will be made whether or not to do work to eliminate it.
The second reason: there is traffic – there are no sales. In one of the examples above, we talked about the importance of proper targeting and usability. These are two fairly common problems that website owners can face. Short-term visitors don't turn them into customers, so it's important that the user is satisfied. If not, the search engine will simply downgrade the website in the search results.
Preventive work. We have always advocated that the audit should be carried out approximately every six months. Too many, this seems like a relatively short period, but it is quite the opposite. Search engines don't report upcoming changes in ranking algorithms, they don't report major updates – they just introduce new rules of the game without much fuss, which can easily bury all progress by dropping positions in just a few days. So, it's better to check the current status more often than rarely, as it can sometimes be very late.
New project development. Recently, a very positive trend is gaining popularity: contact with an SEO consultant precedes contact with a website developer. In other words, before talking to a web designer and developer about a website, they develop the structure, content, and navigation. Why do they do this?
If the project is going to be very promising, it is worth thinking about the issues that will be of crucial importance during the advertising phase from the "zero" phase. After all, it is much easier to do a good job immediately than to do a redesign or something more comprehensive later.
Who should you study to become an SEO specialist?
Although this profession has been around for more than 20 years (since about 1997), no educational institution offers a specialization in SEO. This field is often chosen by people who know about marketing, as it plays an important role in successful advertising.
In the beginning, to be able to call yourself an "SEO", all you had to do was buy links to your website and wait for the search engine to decide that you were in high demand and popular. These were excellent reasons to get a higher position, so the whole advertising process was limited to buying links (today this method is banned and sanctioned by filters/sanctions).
But the Internet does not stand still, in fact, it is probably one of the fastest-growing niches in the market today, and therefore constant changes are taking place in the work of SEO, which he simply must follow. Especially if he values his services.
Today's article has already helped you understand how much the promotion of websites has changed and how much knowledge a specialist needs to have to successfully improve the position of websites of different companies: whether it is in the field of construction, finance, business, law, etc. – everything.
All of this has to be acquired independently, through trial and error, so the effectiveness of an SEO specialist's work depends a lot on the experience he brings, the cases he can offer, the issues he solves in one way or another, and his behavior.
Order the services of an SEO consultant
If you want to receive recommendations on how to improve the visibility of your website, if you want to understand the problem that makes you fail to monetize traffic, if you just want to evaluate your website in terms of SEO, or if you need professional advice for any other reason, you can contact our SEO consultant.
The specialists of our company have extensive experience in promoting websites not only in Europe but also abroad. The team is composed of professionals who will provide clear recommendations to correct the current situation and, if you wish, will develop a promotion strategy with you, discussing the effectiveness of each method and meeting your wishes.
Remember, an SEO specialist will not only fix things on your website, make it more convenient and bring it to the top, but also save you money. After all, with complex search engine optimization, you will get a target audience that will grow with every click. The website will start working for itself. All you have to do is check it regularly and update the content.
But a word of caution: It will not be possible to achieve the desired result (high conversion rate) if you offer an unprofitable/uncompetitive/low-quality product/service. No SEO professional can force customers to buy bad products. Moreover, an experienced and responsible SEO will not even tackle such a job.
We hope that the acquired knowledge will help you make the right choice and distinguish a good specialist from an unscrupulous one.
We wish you high positions in the search results!
Understanding FOPX: A Comprehensive Guide for SEO Writers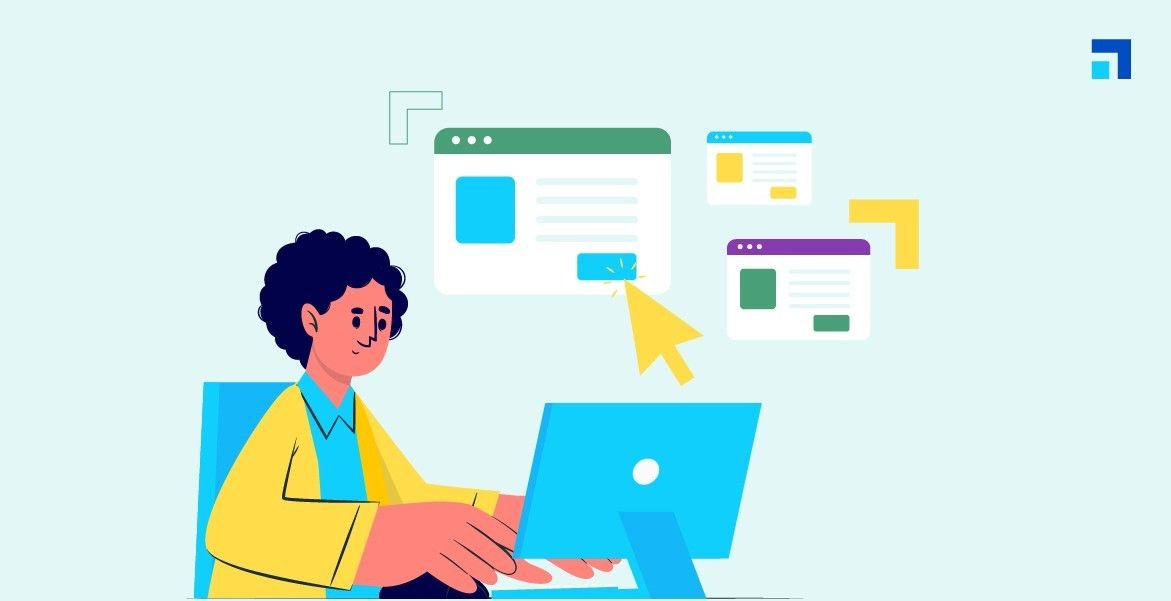 As an SEO writer, you know that creating great content is only half the battle. For your content to be effective, it must be optimized for search engines. One important factor in SEO optimization is fopx. In this article, we will take a deep dive into fopx, its importance, and how to optimize for it.
What is FOPX?
FOPX is an acronym that stands for "frequency of occurrence times position." In simpler terms, it refers to the number of times a keyword appears in a piece of content multiplied by the position of each occurrence. Fopx is used by search engines to determine the relevance of a piece of content to a search query.
Fopx was first introduced in the early days of search engine optimization. However, it is still relevant today as search engines continue to evolve and become more sophisticated.
FOPX and SEO
Fopx plays a crucial role in SEO optimization. Search engines use fopx to determine the relevance of a piece of content to a search query. The higher the fopx of a keyword, the more likely it is to be considered relevant by search engines.
For example, let's say you're writing an article about "dog training." If the keyword "dog training" appears frequently throughout the article and is placed in prominent positions (such as the title, headings, and first paragraph), the article is more likely to be considered relevant to a search query for "dog training."
Factors Affecting FOPX
Several factors affect fopx, including keyword density, content length, and the use of synonyms.
Keyword density refers to the number of times a keyword appears in a piece of content compared to the total number of words in the content. The ideal keyword density varies depending on the length of the content, but generally, a keyword density of 1-2% is considered optimal.
Content length also affects fopx. Longer content allows for more opportunities to use the keyword, increasing the fopx. However, it is essential to ensure that the content remains relevant and informative.
Using synonyms can also help to increase fopx. Synonyms provide an opportunity to use variations of the keyword, making the content more diverse and less repetitive.
How to Improve FOPX
Improving fopx is crucial for effective SEO optimization. There are several best practices for improving fopx, such as using the keyword in the title, headings, and first paragraph of the content.
Tools such as Yoast SEO can also help to improve fopx by providing suggestions for keyword placement and density. However, it is essential to use these tools with caution and ensure that the content remains relevant and informative.
Other best practices for improving fopx include using variations of the keyword, using keyword-rich anchor text for internal links, and avoiding overuse of the keyword, which can result in keyword stuffing.
It is also crucial to avoid common mistakes when optimizing for fopx, such as sacrificing quality for keyword density, ignoring user experience, and neglecting the importance of long-tail keywords.
The Impact of FOPX on User Experience
While fopx is essential for SEO optimization, it is crucial to consider its impact on user experience. Users are looking for informative and engaging content that answers their questions and provides value.
Focusing too much on fopx can result in content that feels repetitive and unnatural. It is essential to strike a balance between optimizing for fopx and providing a positive user experience.
Conclusion
Fopx plays a critical role in SEO optimization. By understanding the factors that affect fopx and implementing best practices for optimizing for it, you can create content that is both relevant to search queries and engaging for users.
However, it is essential to remember that fopx should not come at the expense of user experience. By striking a balance between fopx and user experience, you can create content that is both optimized for search engines and valuable for users.
In conclusion, by understanding and implementing the best practices for fopx, you can create content that ranks well in search engines while also providing value to your audience.
FAQs
What is the ideal keyword density for fopx?
The ideal keyword density for fopx varies depending on the length of the content, but generally, a keyword density of 1-2% is considered optimal.
Can overuse of keywords negatively impact fopx?
Yes, overuse of keywords can result in keyword stuffing, which can negatively impact fopx and result in a penalty from search engines.
Are long-tail keywords important for fopx?
Yes, long-tail keywords can be important for fopx as they often have lower competition and can be easier to rank for.
How can I improve fopx without sacrificing user experience?
To improve fopx without sacrificing user experience, focus on creating informative and engaging content that answers users' questions and provides value while incorporating the keyword in a natural and organic way.
What is the relationship between fopx and search engine rankings?
Fopx is one of the factors that search engines use to determine the relevance of a piece of content to a search query, which can impact search engine rankings.