Why Social Media Has Become So Popular?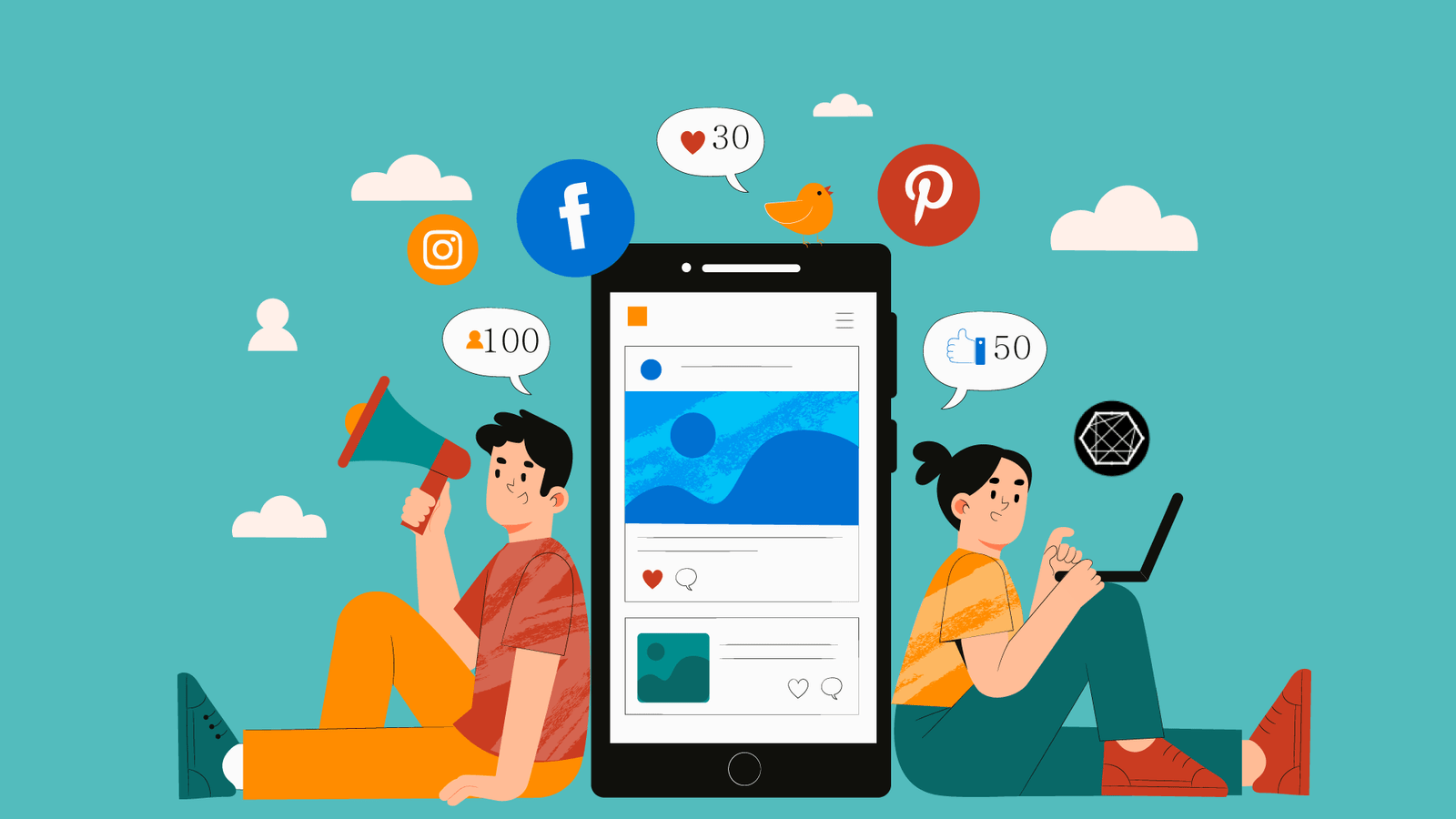 My job as a full-time content writer for an upcoming social media app keeps me busy throughout the day. Prior to the onset of the current pandemic, I usually met a lot of people. One thing I clearly noticed is I am yet to meet a person who isn't using one or more social media platforms. It's amazing to see how social media has come to play such a significant role in our lives. We cannot imagine our very existence without channels such as Facebook, Instagram, Twitter, LinkedIn, and so many others. Let us explore why social media has become so popular in last few years.
Better Connectivity
One thing that social media has successfully achieved is to improve our connectivity with people. In an earlier times, the interactions with our friends and family mostly happened offline. We usually met them in person by either visiting their homes or inviting them to our homes. For such meetings, we always had to plan in advance, and it took a fair amount of time. The advent of social media changed all that. We are now better connected to our friends, colleagues, and family members in faraway places. We can chat, exchange messages, and can see each other live on Zoom, or Google meet.
Social media is an incredible platform to interact with like-minded people. You can check the profile of a person, and once you are assured that both of you have much in common, you can decide to engage with that person. You don't have such luxuries in the real life.
Better Opportunities 
Social media isn't just limited to making friends, exchanging messages, and sharing pictures. It's a powerful tool for seeking employment, making professional connections, and getting recommendations for career advancements. LinkedIn, a widely popular social channel with over 750 million users is the most preferred platform by job seekers as well as prospective employers. You can upload your cv, article, blog, or video to grab the attention of potential employers. Normally, you don't get every information about a candidate in his/her biodata, therefore, companies often check social profiles of shortlisted candidates to know more about them. 
You will hardly find a business that doesn't maintain an active profile on LinkedIn. The same is true for their employees. Of late, businesses all over the world have realized how important is social media for their growth and engagement with their customers. Social media has created new opportunities for businesses by successfully leveraging the power of digital marketing. Instagram, a primarily visual-based platform has given birth to many social influencers who earn millions only because of the tremendous reach of social media. Businesses also prefer to hire an influencer instead of investing money in a new campaign. Users have generally a lot of faith in influencers, who play an important role in making a product popular among a certain group.
Social Media is User Friendly
You take any social media platform – Facebook, Instagram, Snapchat, and TikTok, Connect app. It's so easy to operate them. You just need a mobile phone with internet connectivity and some rudimentary knowledge of operating a digital device. You fill in basic details like your user ID and contact number, and once your identity is verified through the OTP, you are good to go. On some apps such as TikTok, you don't even need an account to upload your short videos. You can't expect a more user-friendly medium. 
Excellent source of News
The popularity of social media has made newspapers and tabloids redundant. Why did you need to wait for the next day to know what is happening in your country or the outside world? Social media keeps you updated on every news in real-time. You just have to log in to your Twitter account to know what is happening elsewhere. Not only that, you can also like, share or comment on these updates. Isn't it amazing? The right of expression has altogether taken a new meaning with courtesy to the power of social media. Now, you are not dependent on a television channel or newspaper to speak your mind. You can do that through your social channel.
Medium of Entertainment 
There are all sorts of interesting videos and memes that are continuously shared on social media. You can watch concerts of popular artists, dance performances, and shows of well-known stand-up comedians, and magicians. The shows that you watch free of cost on social platforms cost a fortune if you have to see them in the normal auditoriums. Besides, you get to see important sporting events like the Olympics, Football World Cup, Wimbledon, French Open, and World Athletics Championship on these social channels without spending a penny.
Helps Learning 
Social media is an excellent source of knowledge and skill development. You can participate in virtual classes, attend online lectures by stalwarts from their respective fields, and can take part in an online workshop. In fact, during lockdown caused by the pandemic, most schools and colleges started operating online. Therefore, despite the restrictions owing to social distancing, the academic life of millions of students remained undisturbed. You can learn virtually anything through YouTube. Be it singing, playing guitar or drums, learning contemporary music or classical dance forms like Bharat Natyam, Kathak, Odissi,  Kuchipudi, or the western ball dance, you can learn all this and more through YouTube videos. There are many famous musicians and chefs who learned their crafts through these social media videos.
Moreover, Google has become the virtual storehouse of knowledge. There isn't a thing that Google isn't aware of. It knows everything. Now, all the knowledge and researches that have been done to this date is available to use with the click of a mouse. This is awesome.
These are just a few reasons why social media has become so popular. In the future, the trend will likely continue even further with new features like artificial intelligence (AI), chatbots, and augmented reality (AR) becoming part of social media. The future of social media seems very exciting and its popularity is destined to reach newer heights.
What Are The 4 Types Of Digital Marketing?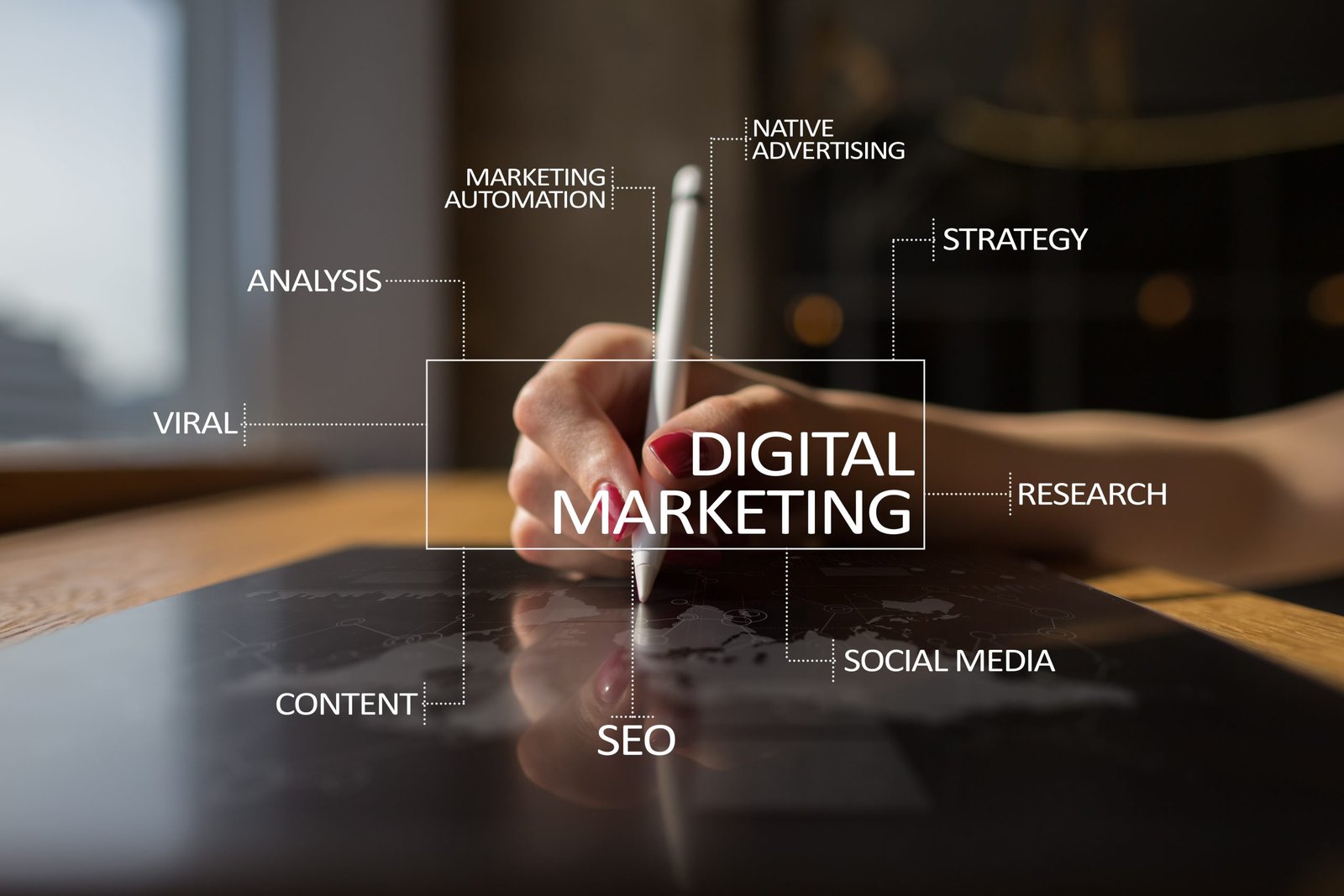 today's digital age, businesses need to know how to market themselves online. With so many different types of digital marketing, it can be difficult to know where to start. That is why, in this blog post, we will break down the four types of digital marketing that you should be aware of. From social media marketing to content marketing and search engine optimization, you will be able to create a strategy that works for your business. Let us begin!
1. Social Media Marketing
Digital marketing is the practice of using social media platforms to reach and engage customers. These days, social media is an essential part of any digital campaign. Not only do social media platforms have a large reach, but they also provide an easy way for customers to share your content with their friends and followers. By using social media for digital marketing, you can tap into a large potential audience that you would not otherwise be able to reach.
Below, we'll take a look at the many benefits of using social media for digital marketing campaigns. We'll also cover the different types of digital campaigns that are commonly use on social platforms and outline some strategies for optimizing them for maximum effectiveness. After reading this blog, you will be well-equippe to start designing your own successful social media campaigns!
Benefits of Digital Marketing on Social Media Platforms.
Large reach: Social media platforms have a far wider reach than traditional online advertising channels like search engines or banner ads. This means that your message can be seen by a much larger audience than if you were only targeting people who are likely to visit your website or read your blog posts.
Easy sharing: Social media makes it easy for customers to share your content with their friends and followers. This gives you an opportunity to build relationships with thousands (or even millions) of potential customers who might not otherwise know about you.
 Engagement: Social media platforms provide an engaging platform where users can interact with each other in a lively and interactive way. This encourages users to keep returning to your site or following your updates – which leads to increased conversion rates and overall better results for your campaign.
2. Content Marketing
Digital marketing is a critical aspect of any business today. It can help to attract new customers, promote products and services, and build relationships with customers. However, digital marketing is complex and there are a variety of different techniques that you can use to reach your target audience. In this section, we will outline the various types of digital marketing and provide tips on how to create content that will engage your audience.
First, let's take a look at the different types of digital marketing. There are three main categories: online advertising, affiliate marketing, and social media marketing. Each has its own set of pros and cons, so it's important to choose the type of digital marketing that is best suited for your business.
Next, it's important to create content that is engaging for your audience. This means writing articles or creating videos that are easy to read and interesting enough for people to watch. You also want to make sure that your content is SEO friendly so it appears in the search engine results pages (SERPs) as soon as possible. This will help you reach more people with your message quickly and easily.
Of course, data analysis is key when it comes to content marketing strategies. By analyzing user data or trends, you can determine which types of content are most successful and adjust your strategy accordingly. By following these simple tips, you can create effective digital campaigns that will help your business grow!
3. SEO
SEO is a key part of any online marketing strategy. Search engine optimization  helps to increase visibility and traffic to your website, which can lead to increased revenue and growth. By following the right steps, you can optimize your website for search engines and achieve the top results in search engine listings.
There are many benefits of Search engine optimization , including the following:.
Increased visibility – When your website is optimize for search engines, it will be more visible in results pages. This means that more people will be able to find and visit your site, which can lead to increased business opportunities.
Increased traffic – When more people visit your website, you'll likely see an increase in web traffic. This traffic can be monetize through advertising or other forms of income generation. Improved brand awareness – With increased visibility and web traffic comes an increased chance of customers finding and recognizing your brand name. This could lead to increased sales and profits down the line.
SEO Marketing
To get started with SEO marketing, it's important to understand what keyword research entails. Keyword research involves identifying which keywords are most relevant to your business and determining which ones are currently being searched for on Google by potential customers. Afterward, you'll need to decide on appropriate ranking strategies for each keyword based on its relevance and competition level. In addition, it's important to optimize your site for Search Engine Friendly (SEO) techniques such as using title tags and meta descriptions that accurately describe the content on a page. Finally, regular maintenance is necessary to ensure that all aspects of a website's design are optimized for search engine results; this includes checking for outdated content as well as implementing updates when new algorithms change or improvements become available in SEO software programs like Google Adsense Publisher or Moz.
To measure the success of an Search engine optimization  campaign and make necessary adjustments if necessary, use various search engine analytics tools. By tracking specific data points such as pageviews, organic clicks, average time on page, etc., you can evaluate whether targeted campaigns are currently performing well within industry standards and whether further adjustments need to be made for mainstream marketing efforts.
Tips For Incorporating Search engine optimization  In A Digital Marketing Strategy
Digital marketing is one of the most important aspects of a business today. Not only does it help to grow your business, but it can also provide benefits that go beyond traditional advertising. By understanding the different types of digital marketing and how to incorporate SEO into your strategy, you can increase your sales and reach new customers. In this section, we will outline some of the key benefits of using SEO in your digital marketing efforts.First, let's take a look at the different types of digital marketing and how they can benefit your business. There are three main types of digital marketing: online advertising, SEO, and social media Marketing. Each has its own set of benefits that you should consider when incorporating them into your overall plan.
Online Advertising
For online advertising, using target ads is a great way to reach potential customers who are interested in what you have to offer. By focusing on keywords that are relevant to your product or service, you can increase click-through rates (CTRs) and conversion rates from online ads. This increased traffic will help you promote your content more effectively across all channels, including social media platforms like Facebook and Twitter.SEO is another great way to boost traffic to your website from search engines like Google and Yahoo! With optimized titles, metatags, and other elements on your website, you can improve the visibility of your site within search results pages (SERPs). Additionally, by improving the relevance of the keywords that you target with Search engine optimization tactics, you can improve traffic from organic search results as well as paid search results – two powerful sources for increasing web traffic.
Finally, social media has become an essential part of modern businesses for promoting their products or services online. By creating engaging content that promotes both your company and the products or services that it offers, social media platforms like Facebook and Twitter can be use as powerful tools for reaching new customers. By integrating Search engine optimization  into a comprehensive digital marketing strategy, you can maximize all available channels for growth.
To Sum Things Up
Digital marketing is an essential component of any business strategy. With the right techniques, businesses can reach potential customers and increase their sales. This blog post has outlined the four main types of digital marketing: social media marketing, content marketing, Search engine optimization , and email marketing. Each of these strategies has its own unique benefits that can be use to create successful digital campaigns. By understanding the different types of digital marketing and how to incorporate them into your overall plan, you can ensure that your business is reaching its full potential online!