Reasons to Choose Cable TV Services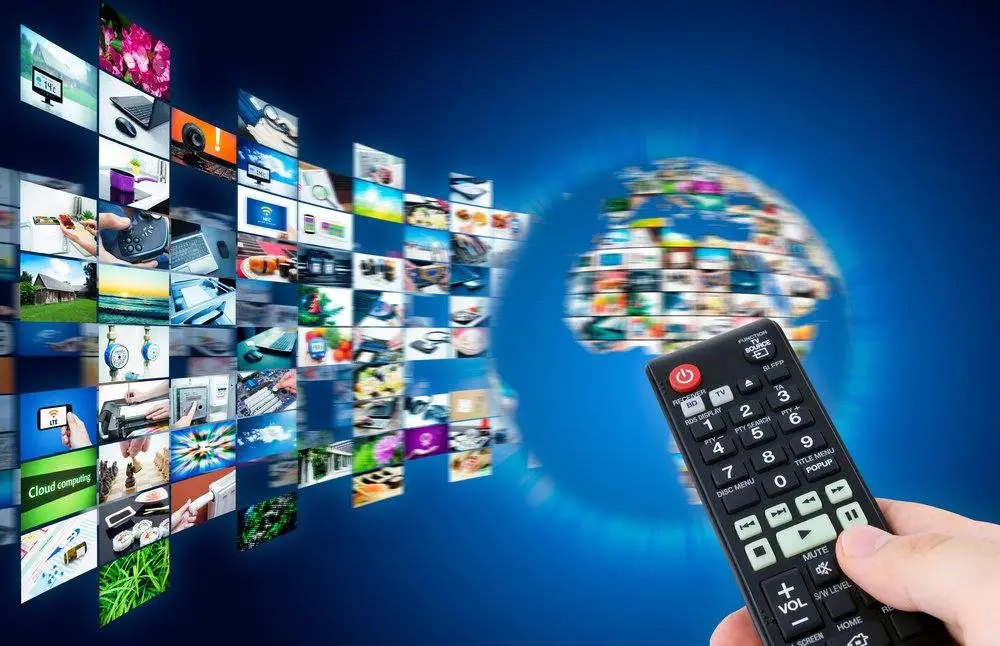 We know that subscribing to cable TV might feel like a traditional concept. And if you are a movie freak, then subscribing to streaming services can be quite costly.
So, if you are looking for a cost-effective way to stay entertained, then we suggest you choose cable TV. The mere reason is that cable TV providers offer affordable but quality entertainment and allow you to bundle two or more services together. For example, if you choose WOW's services, then you will get to access top-quality internet and TV services without spending a lot. So, reach out to its customer service and ask the representative about WOW! Internet and TV services.
However, if you are still skeptical, then give this blog a good read because today, we will look at the benefits of cable TV that you can consider. So you can make an informed decision. Let's begin!
7 Reasons to Choose Cable TV
The following are the reasons to choose cable TV services.
Comprehensive Channel Selection
If you love watching movies and TV shows, then you should subscribe to cable TV as it offers access to a wide range of channels, ensuring that the users never run out of options for entertainment. Therefore, whether you are interested in news or movies, cable TV has you covered.
Consistent and Reliable Service
One of the primary advantages of cable TV is its reliability. Unlike streaming services that may suffer from buffering or connectivity issues because of poor internet connections, cable TV offers a consistent and stable signal. This means you can enjoy your favorite shows and movies without interruptions or frustrating delays.
Quality Picture and Sound
Cable TV offers high-definition (HD) picture quality and clear audio. Yes, it offers UHD or 4K video quality that ensures an excellent viewing experience, especially if you love watching TV. The mere reason is that cable TV broadcasts content through cables that can support quality content.
Bundling Options
Please know that many cable providers offer bundle packages that combine cable TV with internet and phone services. This can easily simplify your billing process and reduce the cost of purchasing every service individually. Thus, this makes cable TV a great option for people who require multiple services from a single provider.
Access to Local News and Sports Channels
If you are a sports freak, then do not just cut the cord yet, as cable TV ensures you have access to local sports and news channels. The primary reason is that most streaming services do not offer access to news channels, so you need cable connections for local content. Therefore, whether you are a fan of football, basketball, or any other sport, cable TV ensures you never miss a game.
In addition, if you want to watch news channels such as CNN, BBC, FOX, or any other, then please keep your cable TV subscription. Lastly, cable TV providers offer exclusive content and premium channels that you cannot find on standard streaming services. This includes premium movie channels, international programming, and more.
Offers On-Demand Content
If you think that cable TV providers do not offer on-demand content, then you are wrong. The mere reason is that today, there is so much competition among cable TV providers that most cable providers now offer on-demand content. This allows you to watch your favorite shows and movies at your convenience. Moreover, with an extensive library of on-demand content, you can easily watch movies and TV shows whenever you want to.
Easy Installation
Please know that setting up cable TV is not a hassle! If you are planning to change your provider or looking to subscribe to a cable TV provider, then a technician will come to your house to install the services. This saves you the hassle of configuring devices on your own or dealing with technical issues.
Should I Cut the Cord?
You might think that cable TV is expensive, but it is not! It can be a cost-effective option if you choose to bundle it with other services. The mere reason is that cable TV offers a plethora of benefits that make it a compelling choice for entertainment. Therefore, if you are planning to keep your cable TV services, then look for a provider that offers affordable services, so you can enjoy watching TV at affordable prices.
All in All…
So, before you cut the cord, you should consider the advantages of cable TV and decide whether it aligns with your entertainment needs or not. We hope after reading this blog now, you are aware of the features and benefits of keeping cable TV services.
If you love watching movies and TV shows, then please take our suggestion and do not cut the cord yet. Just look for a good TV provider that can offer quality services at affordable prices.