The Complete Guide – Content Development Process In SEO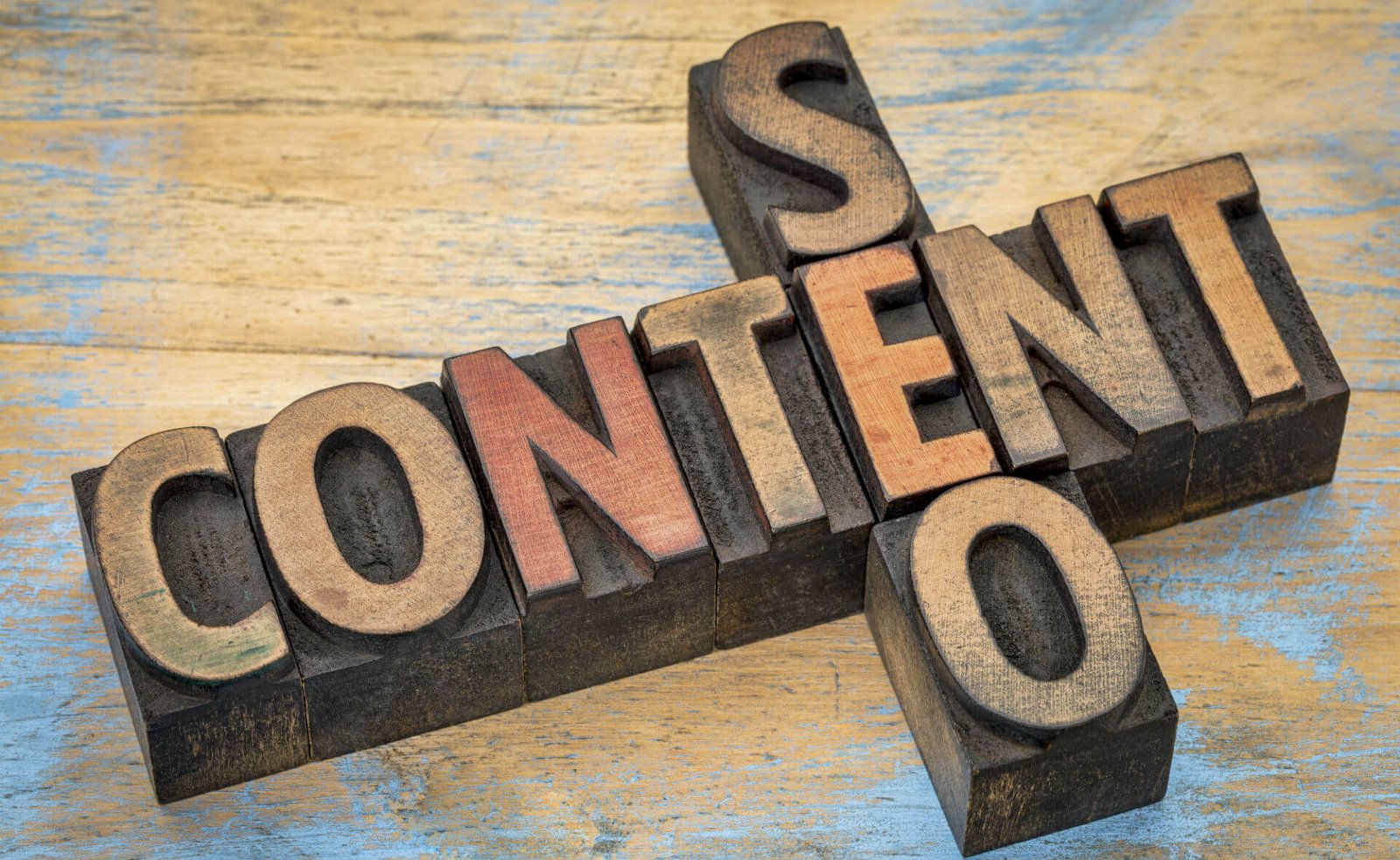 You may have heard the terminology "SEO content" being frequently used in marketing meetings if you are not entirely new for the space of search marketing. Content SEO is an essential and integral part of any SEO strategy. Without content, it is tough for your website to rank in different search engines. It is, therefore, critical to write and adequately structure superior quality content!
This ultimate and complete guide covers the most vital areas of the content development process involved in SEO services. Read on if you want to explore how to create content that helps your web pages rank in search engines attached with local or eCommerce SEO services.
Complete Guide – Let's explore significant parts of content development procedures in SEO:
1) Keyword Research and Content Mapping
Keyword research involves building an all-embracing list of keywords you would like your website to rank for in the search engines. Every content strategy starts with keywords research, as you have to figure out what your target audience is searching for online for you to generate more web traffic. Keyword research assists you in finding the terms you should be focusing on to rank your site.
Keyword research and application has four vital stages:
Write down and plan out your business mission
Create a list of all categories of keywords you want to be searched for;
Look at the overall search intent and behavior
Create fresh landing pages or map all the vital keywords in the current website pages
If you execute your keyword research precisely, you should have a comprehensible summary of the phrases or terminologies people use for finding similar pages as yours and for which you want your pages on your website to be found. This summary will serve as an SEO and content development guide for creating targeted content on your site portal.
The number of keywords to be targeted
Even if you are a small-sized company with local SEO services, you will most likely have hundreds of different keywords. However, you don't have to build website pages and content for all of them instantaneously. The best stuff about having a Content Management System (CMS) is that you can slowly set the targets and add website content. Think regarding which keywords you desire to rank for straight away, and which ones aren't instantly imperative. Plan out your marketing priorities and then create a content creation strategy.
There are four sorts of keyword-based search intent
a) Informational intent: People are finding a solution or answer to a specific query and detailed information on a precise subject.
b) Commercial intent: People want to purchase things now or in the coming time and are doing thorough research earlier to make a product or service purchase.
c) Navigational intent: People desire to explore a specific website; however, instead of entering the precise URL, they are entering a term into a particular search engine.
d) Transactional intent: People are discovering to purchase something after executing their commercial intent searches.
Search engines are all the time trying to answer to the precise requirements all people have, and they are improving day by day at understanding different people's intent. So, put simply, if 90 percent of the people are searching for <change car tire> possessing informational intent, and you are targeting and optimizing for transactional intent to sell tires. It is more likely that your website will not rank at the top search results most of the time.
2) Website Structure
There are many important reasons why website structure is an essential ranking factor and vital for SEO content.
a) Effective structure assists Google to understand your website easily
The approach your website is structured offers Google vital clues about where to find the most meaningful content. Your website structure leads a search engine to understand what your website portal is all about, and how effortlessly it will search and index content applicable to the website's objective and intent. An optimized website structure will, therefore, steer to a better ranking in the Google search engine.
By developing such a structure, you can use existing content that has engrossed links from others to assist other website pages rank as well. Your website structure will assist spread out some of that link juice to the several pages on your website. On a corporate or services site, you can utilize higher quality content you have developed to enhance your marketed pages' search engine rankings.
b) The practical structure ensures you don't compete with your own SEO content
On your site, you will most likely have numerous blogs on similar topics. For instance, you write about digital marketing. If you wrote ten blogs about digital marketing, Google would find it challenging to figure out which ones are most significant. So you have to clarify this through your website structure so that you don't compete with our own blogs for Google's topmost spots. Consequently, resolving challenges like this utilizing a better internal linking structure will lead to higher rankings of your blogs and promoted website pages.
3) Copywriting
It would help if you produced eye-catching blogs, which makes your target audience want to remain on your site. Additionally, you also need your SEO content appealing to Google. However, you require optimizing your content smartly so that it remains easily readable and maintains its original idea.
Original SEO content doesn't inevitably mean every time you need to create brand new content. If your story is entirely new, that will automatically indicate that it is original. Nevertheless, shaping your professional opinion on a specific subject is also considered as original content. Your angle to a story will make your content exclusive and unique.
4) Content Approach and Design
Content approach and design make the content development process more effective, focusing on real user needs. It doesn't just help you find what your target audiences desire; however, it also focuses on actual requirements. It also covers the content style, the language as well as format; they necessitate it.
5) Context and Search Intent
As search engines are getting smarter, they now understand the quality content on websites in better ways. They don't just explore if a keyword pops up a specific number of times on a website page. They even figure out the actual context of those keywords, such as co-occurring terminologies and content phrases, similar words as well as synonyms. Also, Google understands users' queries more healthily, so it finds the users' search intent. Is someone exploring a product or just wants the product information, it finds the best applicable intent that fits for that particular user.
6) Content Optimized for Search Engines
The final requisite for producing higher quality content is to consider that it is optimized for various search engines. You want your SEO content to be effortlessly found on the web. Searchability has to deal with the overall likelihood of Google selecting your quality content for the result web pages. You must take this final stage after you have developed an original and readable content post.
Optimizing your superior quality content and enabling snippet preview will assist you in making your website pages findable on different online platforms. The optimizations and tweaks on your final original content can drastically increase your probability of being chosen by the search engines.
Key Takeaways
The content development process in SEO is a large and integral part of any digital marketing strategy. It covers all the components of creating content and structuring the same on your website portal as well as landing pages. Content SEO is highly essential. Google goes through and scans your website content with its methodologies.
Google's algorithm settles on the ranking of your website principally based on the quality of content you publish. So, you require writing down knowledgeable SEO content, focusing on the precise keywords, and structuring your site in an approach that Google understands. It involves a significant amount of work. However, it will pay with positive results in the longer run.
What Are The 4 Types Of Digital Marketing?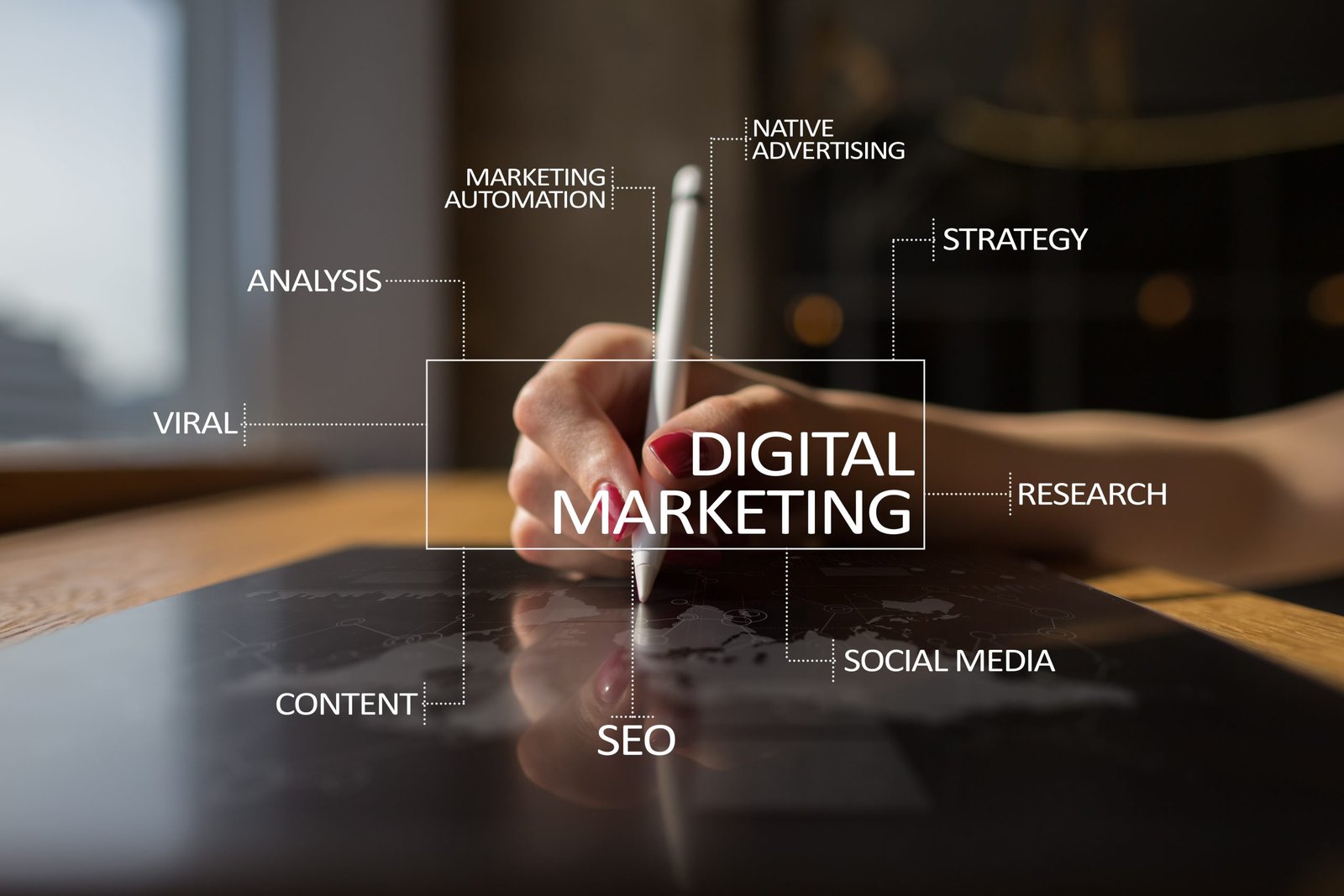 today's digital age, businesses need to know how to market themselves online. With so many different types of digital marketing, it can be difficult to know where to start. That is why, in this blog post, we will break down the four types of digital marketing that you should be aware of. From social media marketing to content marketing and search engine optimization, you will be able to create a strategy that works for your business. Let us begin!
1. Social Media Marketing
Digital marketing is the practice of using social media platforms to reach and engage customers. These days, social media is an essential part of any digital campaign. Not only do social media platforms have a large reach, but they also provide an easy way for customers to share your content with their friends and followers. By using social media for digital marketing, you can tap into a large potential audience that you would not otherwise be able to reach.
Below, we'll take a look at the many benefits of using social media for digital marketing campaigns. We'll also cover the different types of digital campaigns that are commonly use on social platforms and outline some strategies for optimizing them for maximum effectiveness. After reading this blog, you will be well-equippe to start designing your own successful social media campaigns!
Benefits of Digital Marketing on Social Media Platforms.
Large reach: Social media platforms have a far wider reach than traditional online advertising channels like search engines or banner ads. This means that your message can be seen by a much larger audience than if you were only targeting people who are likely to visit your website or read your blog posts.
Easy sharing: Social media makes it easy for customers to share your content with their friends and followers. This gives you an opportunity to build relationships with thousands (or even millions) of potential customers who might not otherwise know about you.
 Engagement: Social media platforms provide an engaging platform where users can interact with each other in a lively and interactive way. This encourages users to keep returning to your site or following your updates – which leads to increased conversion rates and overall better results for your campaign.
2. Content Marketing
Digital marketing is a critical aspect of any business today. It can help to attract new customers, promote products and services, and build relationships with customers. However, digital marketing is complex and there are a variety of different techniques that you can use to reach your target audience. In this section, we will outline the various types of digital marketing and provide tips on how to create content that will engage your audience.
First, let's take a look at the different types of digital marketing. There are three main categories: online advertising, affiliate marketing, and social media marketing. Each has its own set of pros and cons, so it's important to choose the type of digital marketing that is best suited for your business.
Next, it's important to create content that is engaging for your audience. This means writing articles or creating videos that are easy to read and interesting enough for people to watch. You also want to make sure that your content is SEO friendly so it appears in the search engine results pages (SERPs) as soon as possible. This will help you reach more people with your message quickly and easily.
Of course, data analysis is key when it comes to content marketing strategies. By analyzing user data or trends, you can determine which types of content are most successful and adjust your strategy accordingly. By following these simple tips, you can create effective digital campaigns that will help your business grow!
3. SEO
SEO is a key part of any online marketing strategy. Search engine optimization  helps to increase visibility and traffic to your website, which can lead to increased revenue and growth. By following the right steps, you can optimize your website for search engines and achieve the top results in search engine listings.
There are many benefits of Search engine optimization , including the following:.
Increased visibility – When your website is optimize for search engines, it will be more visible in results pages. This means that more people will be able to find and visit your site, which can lead to increased business opportunities.
Increased traffic – When more people visit your website, you'll likely see an increase in web traffic. This traffic can be monetize through advertising or other forms of income generation. Improved brand awareness – With increased visibility and web traffic comes an increased chance of customers finding and recognizing your brand name. This could lead to increased sales and profits down the line.
SEO Marketing
To get started with SEO marketing, it's important to understand what keyword research entails. Keyword research involves identifying which keywords are most relevant to your business and determining which ones are currently being searched for on Google by potential customers. Afterward, you'll need to decide on appropriate ranking strategies for each keyword based on its relevance and competition level. In addition, it's important to optimize your site for Search Engine Friendly (SEO) techniques such as using title tags and meta descriptions that accurately describe the content on a page. Finally, regular maintenance is necessary to ensure that all aspects of a website's design are optimized for search engine results; this includes checking for outdated content as well as implementing updates when new algorithms change or improvements become available in SEO software programs like Google Adsense Publisher or Moz.
To measure the success of an Search engine optimization  campaign and make necessary adjustments if necessary, use various search engine analytics tools. By tracking specific data points such as pageviews, organic clicks, average time on page, etc., you can evaluate whether targeted campaigns are currently performing well within industry standards and whether further adjustments need to be made for mainstream marketing efforts.
Tips For Incorporating Search engine optimization  In A Digital Marketing Strategy
Digital marketing is one of the most important aspects of a business today. Not only does it help to grow your business, but it can also provide benefits that go beyond traditional advertising. By understanding the different types of digital marketing and how to incorporate SEO into your strategy, you can increase your sales and reach new customers. In this section, we will outline some of the key benefits of using SEO in your digital marketing efforts.First, let's take a look at the different types of digital marketing and how they can benefit your business. There are three main types of digital marketing: online advertising, SEO, and social media Marketing. Each has its own set of benefits that you should consider when incorporating them into your overall plan.
Online Advertising
For online advertising, using target ads is a great way to reach potential customers who are interested in what you have to offer. By focusing on keywords that are relevant to your product or service, you can increase click-through rates (CTRs) and conversion rates from online ads. This increased traffic will help you promote your content more effectively across all channels, including social media platforms like Facebook and Twitter.SEO is another great way to boost traffic to your website from search engines like Google and Yahoo! With optimized titles, metatags, and other elements on your website, you can improve the visibility of your site within search results pages (SERPs). Additionally, by improving the relevance of the keywords that you target with Search engine optimization tactics, you can improve traffic from organic search results as well as paid search results – two powerful sources for increasing web traffic.
Finally, social media has become an essential part of modern businesses for promoting their products or services online. By creating engaging content that promotes both your company and the products or services that it offers, social media platforms like Facebook and Twitter can be use as powerful tools for reaching new customers. By integrating Search engine optimization  into a comprehensive digital marketing strategy, you can maximize all available channels for growth.
To Sum Things Up
Digital marketing is an essential component of any business strategy. With the right techniques, businesses can reach potential customers and increase their sales. This blog post has outlined the four main types of digital marketing: social media marketing, content marketing, Search engine optimization , and email marketing. Each of these strategies has its own unique benefits that can be use to create successful digital campaigns. By understanding the different types of digital marketing and how to incorporate them into your overall plan, you can ensure that your business is reaching its full potential online!