The Complete Guide – Content Development Process In SEO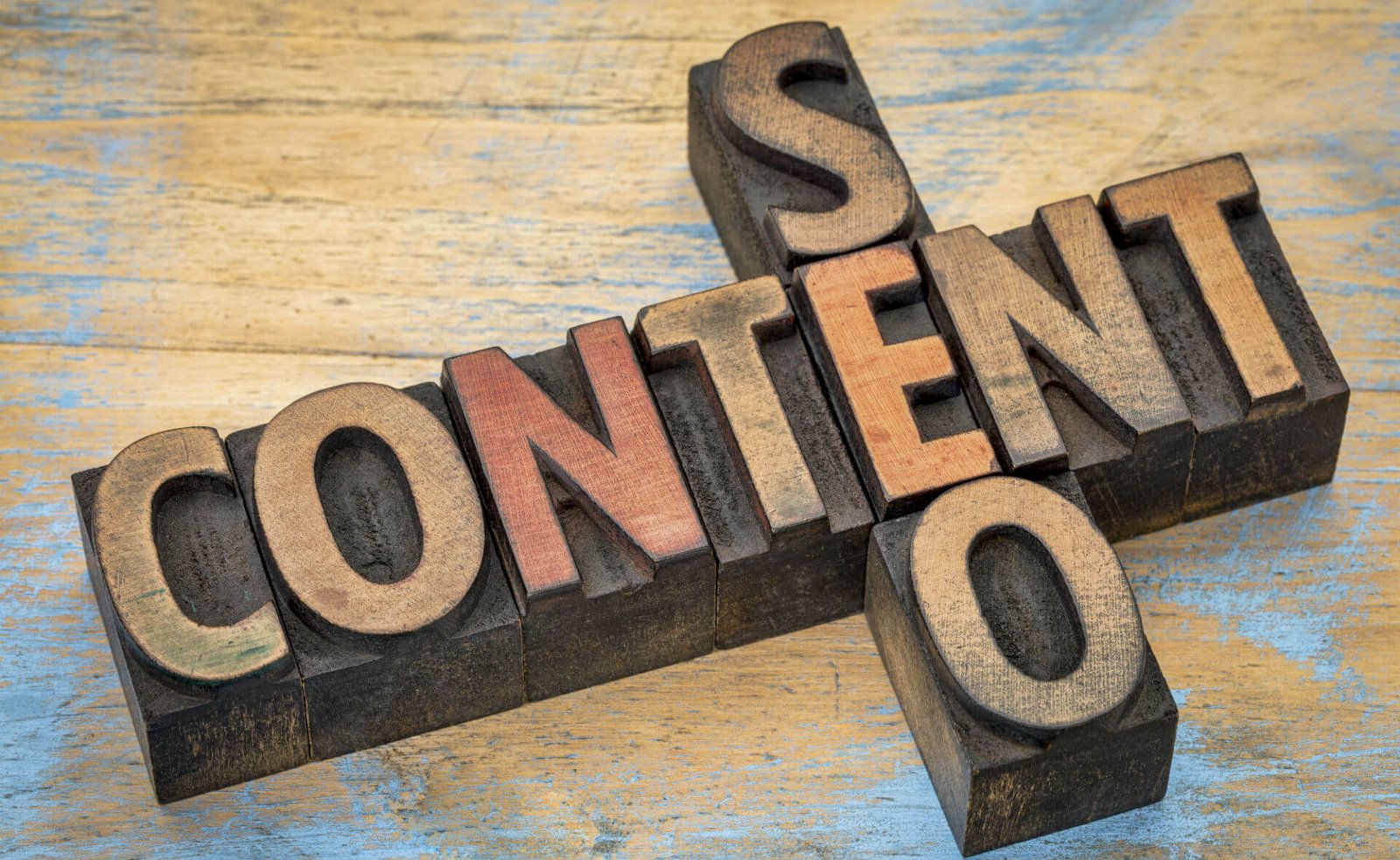 You may have heard the terminology "SEO content" being frequently used in marketing meetings if you are not entirely new for the space of search marketing. Content SEO is an essential and integral part of any SEO strategy. Without content, it is tough for your website to rank in different search engines. It is, therefore, critical to write and adequately structure superior quality content!
This ultimate and complete guide covers the most vital areas of the content development process involved in SEO services. Read on if you want to explore how to create content that helps your web pages rank in search engines attached with local or eCommerce SEO services.
Complete Guide – Let's explore significant parts of content development procedures in SEO:
1) Keyword Research and Content Mapping
Keyword research involves building an all-embracing list of keywords you would like your website to rank for in the search engines. Every content strategy starts with keywords research, as you have to figure out what your target audience is searching for online for you to generate more web traffic. Keyword research assists you in finding the terms you should be focusing on to rank your site.
Keyword research and application has four vital stages:
Write down and plan out your business mission
Create a list of all categories of keywords you want to be searched for;
Look at the overall search intent and behavior
Create fresh landing pages or map all the vital keywords in the current website pages
If you execute your keyword research precisely, you should have a comprehensible summary of the phrases or terminologies people use for finding similar pages as yours and for which you want your pages on your website to be found. This summary will serve as an SEO and content development guide for creating targeted content on your site portal.
The number of keywords to be targeted
Even if you are a small-sized company with local SEO services, you will most likely have hundreds of different keywords. However, you don't have to build website pages and content for all of them instantaneously. The best stuff about having a Content Management System (CMS) is that you can slowly set the targets and add website content. Think regarding which keywords you desire to rank for straight away, and which ones aren't instantly imperative. Plan out your marketing priorities and then create a content creation strategy.
There are four sorts of keyword-based search intent
a) Informational intent: People are finding a solution or answer to a specific query and detailed information on a precise subject.
b) Commercial intent: People want to purchase things now or in the coming time and are doing thorough research earlier to make a product or service purchase.
c) Navigational intent: People desire to explore a specific website; however, instead of entering the precise URL, they are entering a term into a particular search engine.
d) Transactional intent: People are discovering to purchase something after executing their commercial intent searches.
Search engines are all the time trying to answer to the precise requirements all people have, and they are improving day by day at understanding different people's intent. So, put simply, if 90 percent of the people are searching for <change car tire> possessing informational intent, and you are targeting and optimizing for transactional intent to sell tires. It is more likely that your website will not rank at the top search results most of the time.
2) Website Structure
There are many important reasons why website structure is an essential ranking factor and vital for SEO content.
a) Effective structure assists Google to understand your website easily
The approach your website is structured offers Google vital clues about where to find the most meaningful content. Your website structure leads a search engine to understand what your website portal is all about, and how effortlessly it will search and index content applicable to the website's objective and intent. An optimized website structure will, therefore, steer to a better ranking in the Google search engine.
By developing such a structure, you can use existing content that has engrossed links from others to assist other website pages rank as well. Your website structure will assist spread out some of that link juice to the several pages on your website. On a corporate or services site, you can utilize higher quality content you have developed to enhance your marketed pages' search engine rankings.
b) The practical structure ensures you don't compete with your own SEO content
On your site, you will most likely have numerous blogs on similar topics. For instance, you write about digital marketing. If you wrote ten blogs about digital marketing, Google would find it challenging to figure out which ones are most significant. So you have to clarify this through your website structure so that you don't compete with our own blogs for Google's topmost spots. Consequently, resolving challenges like this utilizing a better internal linking structure will lead to higher rankings of your blogs and promoted website pages.
3) Copywriting
It would help if you produced eye-catching blogs, which makes your target audience want to remain on your site. Additionally, you also need your SEO content appealing to Google. However, you require optimizing your content smartly so that it remains easily readable and maintains its original idea.
Original SEO content doesn't inevitably mean every time you need to create brand new content. If your story is entirely new, that will automatically indicate that it is original. Nevertheless, shaping your professional opinion on a specific subject is also considered as original content. Your angle to a story will make your content exclusive and unique.
4) Content Approach and Design
Content approach and design make the content development process more effective, focusing on real user needs. It doesn't just help you find what your target audiences desire; however, it also focuses on actual requirements. It also covers the content style, the language as well as format; they necessitate it.
5) Context and Search Intent
As search engines are getting smarter, they now understand the quality content on websites in better ways. They don't just explore if a keyword pops up a specific number of times on a website page. They even figure out the actual context of those keywords, such as co-occurring terminologies and content phrases, similar words as well as synonyms. Also, Google understands users' queries more healthily, so it finds the users' search intent. Is someone exploring a product or just wants the product information, it finds the best applicable intent that fits for that particular user.
6) Content Optimized for Search Engines
The final requisite for producing higher quality content is to consider that it is optimized for various search engines. You want your SEO content to be effortlessly found on the web. Searchability has to deal with the overall likelihood of Google selecting your quality content for the result web pages. You must take this final stage after you have developed an original and readable content post.
Optimizing your superior quality content and enabling snippet preview will assist you in making your website pages findable on different online platforms. The optimizations and tweaks on your final original content can drastically increase your probability of being chosen by the search engines.
Key Takeaways
The content development process in SEO is a large and integral part of any digital marketing strategy. It covers all the components of creating content and structuring the same on your website portal as well as landing pages. Content SEO is highly essential. Google goes through and scans your website content with its methodologies.
Google's algorithm settles on the ranking of your website principally based on the quality of content you publish. So, you require writing down knowledgeable SEO content, focusing on the precise keywords, and structuring your site in an approach that Google understands. It involves a significant amount of work. However, it will pay with positive results in the longer run.
7 Digital Tips To Increase Your Brand Presence And Reach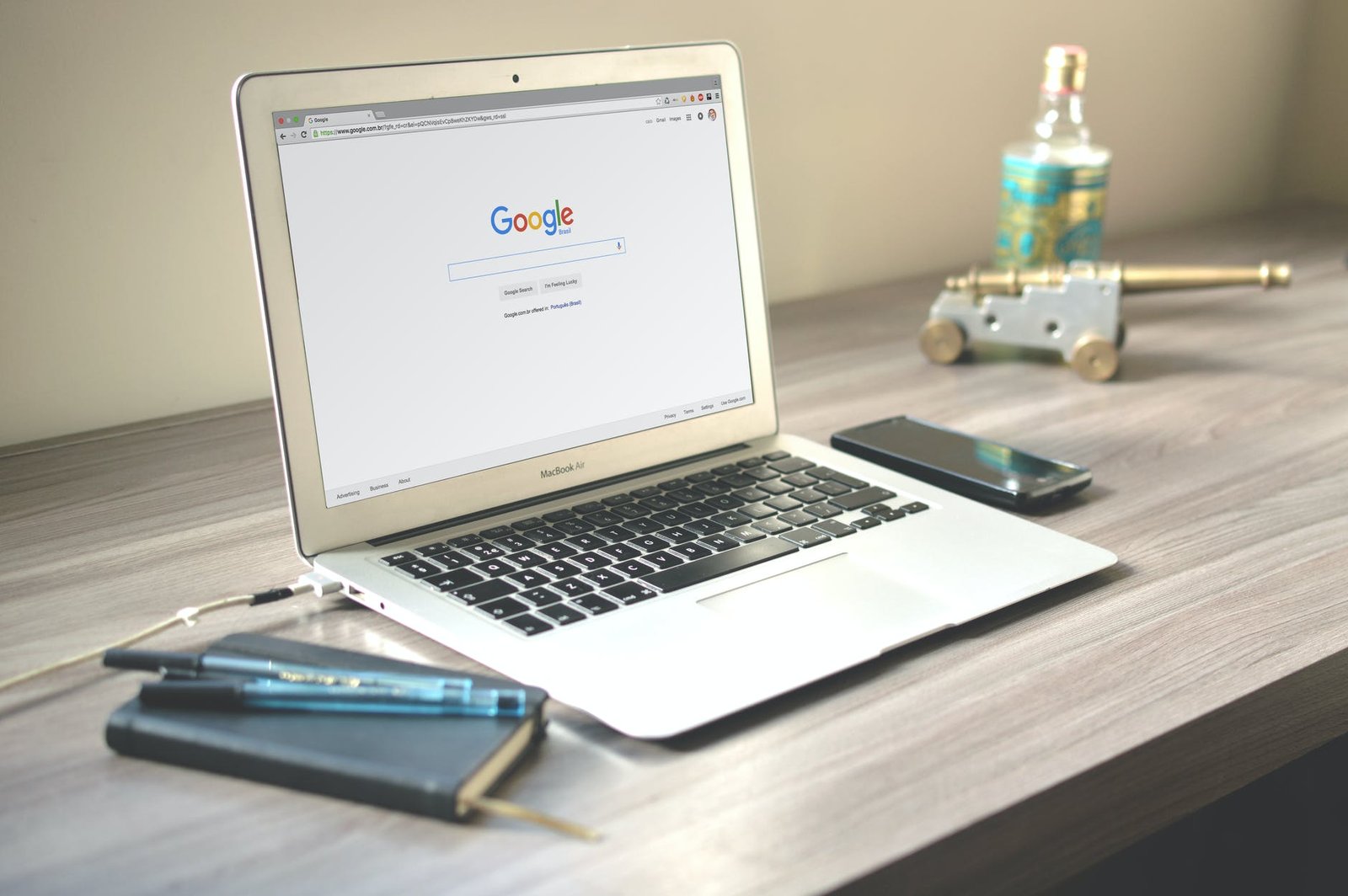 Our world has become the hub of digital technologies. We can very well say that digital technologies have become an inevitable part of our daily routine and have captivated our lives. We do most of our daily tasks on desktops, smartphones, or tablets. Can you imagine life without them? Certainly, not. Most of our daily tasks will be halted if we don't have this digital gadget in our hands.
It would be pretty interesting to note that most of our time on these gadgets has made our globe a small virtual world. Also, it helps us to get connected to people in remote areas of the world.
Therefore, it is natural that people also do online research to learn more about the products and services available in the market if they want to buy something online. That is when digital marketing plays a vital role.
We can define marketing as a set of strategies to attract a targeted audience, build a connection, and boost an organization's sales. There are a host of techniques that are responsible for talking efficiently with the customers.   
Contact Influencers To Display Your Product Or Art
Building brand awareness is vital to every online organization; reaching out to various influencers can help you establish your brand. The influencers are the people who have already established themselves in the digital marketing industry. The influencers have already established a brand and an audience that trusts them. So, they are very well aware of how to enhance the popularity of your product among the audience. 
Some might think that contacting them directly is the way to promote your product. However, this is not the case; it is advisable to start integrating yourself into the conversations. This can be done by either replying to their tweets or direct message them with a link to the blog post you may have published.
Identify Potential Buyers Of Your Product
The key to boosting the sales of your product and service is to identify the target audience by considering their preference of gender, profession, age, or region. Also, think about the demands and requirements of people. Why they will get attracted to your product or services. After this analysis, it's time to use this information to create a fictional character and a layout that will represent your real customers' expectations and behavior.
Keep Your Content And Image Engaging
Engaging content is vital for the awareness of your company's brand. Moreover, your content must compliment your brand image in terms of tone, matter, or color. Consistent images and content help you to build a meaningful connection with your targeted audience. Consistent. Further, the content should be relevant which focuses on the brand of your company. The appropriate content strengthens your brand in the market. Another type of content that can attract or appeal to users is video content.
Moreover, the basis for an excellent digital marketing strategy is quality content that provides helpful information to the user and builds a relationship with a target audience to convert them into loyal customers. Therefore, delivering the correct answers to what users are looking for is ultimately bringing more traffic to your website.
Do SEO Research And Define Keywords
Researching SEO strategies related to your products or services can enhance brand awareness. One of the most important ways to optimize your website's search engine is by using the keyword, a collection of words, terms, and phrases that target your website and are related to your website.
Keywords can be used to build websites, blog posts, landing pages, and other forms of content. Therefore, if your content writers have a knack for using keywords effectively, you are more likely to rank higher on the priority list in the search engine. The correct usage of the right keywords leads to more website traffic and helps you find the right audience. Therefore, it is mandatory to use the right keywords in the wrong places.
Use Social Media To Promote Your Website
It is advisable to choose the right platform for the promotion of your products and services. A social media platform that applies to your business should be used. Before posting anything, the type of social media platform should be taken into consideration. For instance, Facebook might do wonders for an online business that wants to potentially interest your prospective customers and their friends. Thus, this will social media platforms will help you to boost the sales of your organization. Facebook Ads usually target people who like similar products to your own and help you reach a highly responsive audience by bringing more traffic to your website.
Use Sales Funnels to Attract Customers
Sales funnels are broadly divided into four categories -attract, convert, close, and delight. These are the stages a user goes through before finding the solution that you have to offer them. The customers try to look for relevant information and possible solutions to their problems. Also, they consider the products currently available in the market by assessing their price, payment methods, and discounts. Moreover, all this leads to customer satisfaction which is mandatory for better customer engagement.
Think About Future Branding Results
Your organization's branding is like a wave that commences as a small ripple and becomes much more significant with time. Therefore, you should not get discouraged in the early stages, as it is vital to remain motivated to reach your full potential. Moreover, it happens with most branding campaigns that they eventually turn into valuable marketing assets over time. Therefore, think about the future when you are developing your brand.
It is essential to keep in mind that results are never immediate, so you must start with small branding efforts to achieve success in the longer run. Thus target more users to enhance site traffic and conversions.
Final Thoughts
Digital marketing isn't just boosting your sales, your search engine rankings, or click-through rates. All these aspects are crucial for increasing the traffic on your website but are not the only things to focus on. Brand awareness is essential for brand exposure which will help the people to know about your brand, recall it in the future and recommend it to others. Increasing your brand awareness will help you to generate leads, referrals, and sales in the future.
Incorporating SEO services help to build their brand and lay a strong foundation for the brand. Building the brand proves to be a powerful asset for any organization. So if you think that your business lacks digital marketing tactics, then try to utilize the above digital marketing tips that will help your business flourish more. This way, your brand will be strengthened over time.
Why Social Media Has Become So Popular?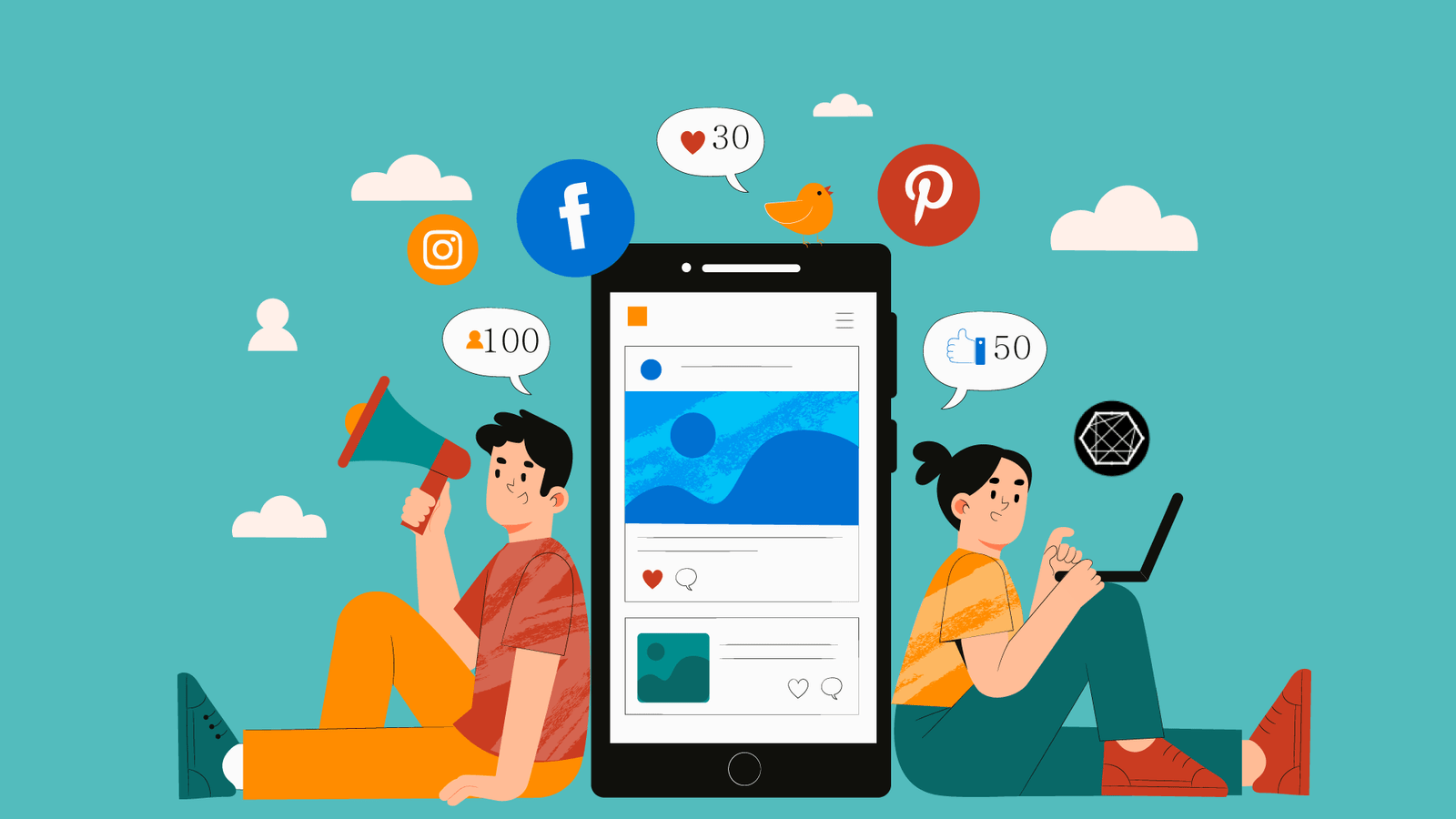 My job as a full-time content writer for an upcoming social media app keeps me busy throughout the day. Prior to the onset of the current pandemic, I usually met a lot of people. One thing I clearly noticed is I am yet to meet a person who isn't using one or more social media platforms. It's amazing to see how social media has come to play such a significant role in our lives. We cannot imagine our very existence without channels such as Facebook, Instagram, Twitter, LinkedIn, and so many others. Let us explore why social media has become so popular in last few years.
Better Connectivity
One thing that social media has successfully achieved is to improve our connectivity with people. In an earlier times, the interactions with our friends and family mostly happened offline. We usually met them in person by either visiting their homes or inviting them to our homes. For such meetings, we always had to plan in advance, and it took a fair amount of time. The advent of social media changed all that. We are now better connected to our friends, colleagues, and family members in faraway places. We can chat, exchange messages, and can see each other live on Zoom, or Google meet.
Social media is an incredible platform to interact with like-minded people. You can check the profile of a person, and once you are assured that both of you have much in common, you can decide to engage with that person. You don't have such luxuries in the real life.
Better Opportunities 
Social media isn't just limited to making friends, exchanging messages, and sharing pictures. It's a powerful tool for seeking employment, making professional connections, and getting recommendations for career advancements. LinkedIn, a widely popular social channel with over 750 million users is the most preferred platform by job seekers as well as prospective employers. You can upload your cv, article, blog, or video to grab the attention of potential employers. Normally, you don't get every information about a candidate in his/her biodata, therefore, companies often check social media profiles of shortlisted candidates to know more about them. 
You will hardly find a business that doesn't maintain an active profile on LinkedIn. The same is true for their employees. Of late, businesses all over the world have realized how important is social media for their growth and engagement with their customers. Social media has created new opportunities for businesses by successfully leveraging the power of digital marketing. Instagram, a primarily visual-based platform has given birth to many social media influencers who earn millions only because of the tremendous reach of social media. Businesses also prefer to hire an influencer instead of investing money in a new campaign. Users have generally a lot of faith in influencers, who play an important role in making a product popular among a certain group.
Social Media is User Friendly
You take any social media platform – Facebook, Instagram, Snapchat, and TikTok, Connect app. It's so easy to operate them. You just need a mobile phone with internet connectivity and some rudimentary knowledge of operating a digital device. You fill in basic details like your user ID and contact number, and once your identity is verified through the OTP, you are good to go. On some apps such as TikTok, you don't even need an account to upload your short videos. You can't expect a more user-friendly medium. 
Excellent source of News
The popularity of social media has made newspapers and tabloids redundant. Why did you need to wait for the next day to know what is happening in your country or the outside world? Social media keeps you updated on every news in real-time. You just have to log in to your Twitter account to know what is happening elsewhere. Not only that, you can also like, share or comment on these updates. Isn't it amazing? The right of expression has altogether taken a new meaning with courtesy to the power of social media. Now, you are not dependent on a television channel or newspaper to speak your mind. You can do that through your social media channel.
Medium of Entertainment 
There are all sorts of interesting videos and memes that are continuously shared on social media. You can watch concerts of popular artists, dance performances, and shows of well-known stand-up comedians, and magicians. The shows that you watch free of cost on social media platforms cost a fortune if you have to see them in the normal auditoriums. Besides, you get to see important sporting events like the Olympics, Football World Cup, Wimbledon, French Open, and World Athletics Championship on these social channels without spending a penny.
Helps Learning 
Social media is an excellent source of knowledge and skill development. You can participate in virtual classes, attend online lectures by stalwarts from their respective fields, and can take part in an online workshop. In fact, during lockdown caused by the pandemic, most schools and colleges started operating online. Therefore, despite the restrictions owing to social distancing, the academic life of millions of students remained undisturbed. You can learn virtually anything through YouTube. Be it singing, playing guitar or drums, learning contemporary music or classical dance forms like Bharat Natyam, Kathak, Odissi,  Kuchipudi, or the western ball dance, you can learn all this and more through YouTube videos. There are many famous musicians and chefs who learned their crafts through these social media videos.
Moreover, Google has become the virtual storehouse of knowledge. There isn't a thing that Google isn't aware of. It knows everything. Now, all the knowledge and researches that have been done to this date is available to use with the click of a mouse. This is awesome.
These are just a few reasons why social media has become so popular. In the future, the trend will likely continue even further with new features like artificial intelligence (AI), chatbots, and augmented reality (AR) becoming part of social media. The future of social media seems very exciting and its popularity is destined to reach newer heights.
Digital Marketing – The What, Why, and How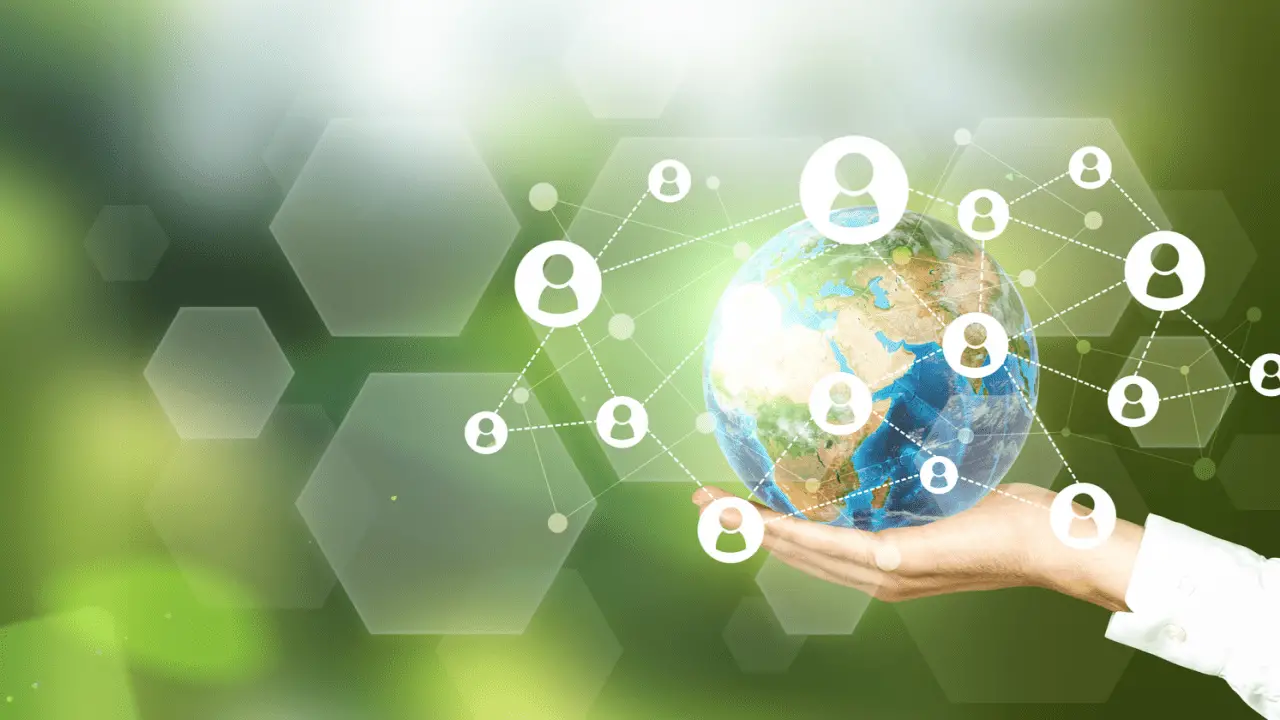 It is worthless to mention that digital marketing is crucial to increase your online presence. Internet users are rising by every year, and hence it becomes crucial that you take all necessary steps to improve your online presence.
No matter how many users you have acquired so far, you cannot stop marketing. Marketing will help you attract a new audience. This is because it will let people know about your presence.
Since most people spend a lot of time on the internet, digital marketing had paved the way for connecting with the audience. You can get to know what they want from you and then you can offer them that. 
What is digital marketing?
Digital marketing is nothing but all marketing efforts that you make to maintain an online presence. Search engine optimization, paid ad campaigns, social media presence, including social media ads, email marketing, and website are all a part of digital marketing.
Why is digital marketing important?
Now that you have got to know what digital marketing is, the next step is to understand why it is essential. Many people are just investing money in digital marketing without knowing its importance. Here are a couple of benefits you can get from digital marketing:
You can target the potential prospects
If you use the traditional marketing method like TV ads and billboards, you do not have much control over who sees your ad and how many of them likely made a purchase. The ROI is not much in such methods, which is why traditional marketing methods are considered expensive.
If you use digital marketing methods, you will have online tools to check how many users visited your website, how many of them landed there through an ad on other websites, and how many are converted.
You will have all information, and hence you can make a better decision to attract new customers and convert them. When you use traditional marketing methods, even those who may see your ads may not be interested in your products.
If you use digital marketing methods, you can control the ads and easily target those who are high potential prospects. 
It is more affordable than traditional marketing methods
Digital marketing is cost-effective because it can help you track all your campaigns. You can increase or decrease your spending based on the results you get.
However, this is not possible in the case of traditional marketing because once you have spent money on them, that is gone whether it could drive more customers to you or not.
You can engage your users by posting your content across all social networking sites. It does not require you to spend money. If they find it exciting and engaging, they will likely decide to buy your products. 
Digital marketing is measurable
One of the significant advantages of using digital marketing methods is that it is measurable. You can use tools to determine whether all your efforts are paying you off.
Whether it is about determining organic traffic to your website or knowing the number of people who have interacted with your ads, you can do it with tools. If you do not have enough money to invest in them, you should take out fast loans with no guarantor. 
How to make the digital marketing strategy
Here is how you can do digital marketing strategy:
Before you invest in a digital marketing strategy, the first thing you need to do is to identify your goals. You must know why you are doing it and what you want to achieve from it. For instance, if your goal is to improve your brand awareness, you will have to reach out to your audience through social media sites.
However, if you want to increase the traffic to your website, you will invest in SEO. This is why you must know what you want to achieve. Based on your set goals, you will be able to decide your digital marketing strategy.
Identify your target audience
Identifying the target audience is crucial because you never know where your target audience is actually present. For instance, you may be promoting your posts on Facebook, but you eventually find that your target audience is not present on Facebook.
Of course, all your efforts and money will go in vain. This is why you should identify where your audience is present. If it is present on just Instagram, you will have to stick to only this platform. 
Although digital marketing is cheaper than traditional marketing, it does not mean that you do not need to spend a penny. You will need a dedicated budget for these activities. 
For instance, you must know how much you can spend to invest in paid ads. Knowing that in advance can help you determine how long it will last. You will be able to compare the return with the cost of investment. 
You can create various types of content pieces, and the best part is you can do it in many forms. To engage your customers, you should make posts for social media platforms, blog posts, email newsletters, videos, podcasts, and infographics.
If you provide them engaging content that aims at solving their current problems, they will likely buy your product.
You will need to target the keywords that your audience has been using to find out business. Make sure that you use the Google Keyword Planner to pick those keywords that your users use to make a query.
You will use these keywords to optimize your content and run paid ads. Without the proper use of keywords, you will not be able to make it successful.
The final word
Digital marketing is essential if you want to make your online presence. No matter what kind of product or service you are selling, you will have to identify the needs of your users and provide them with what they are expecting. 
Use advanced tools to make it successful. You can fund your digital marketing strategy with long term loans. 
Description: Digital marketing is essential to reach out to your audience. This blog discusses the what, why and how of it.